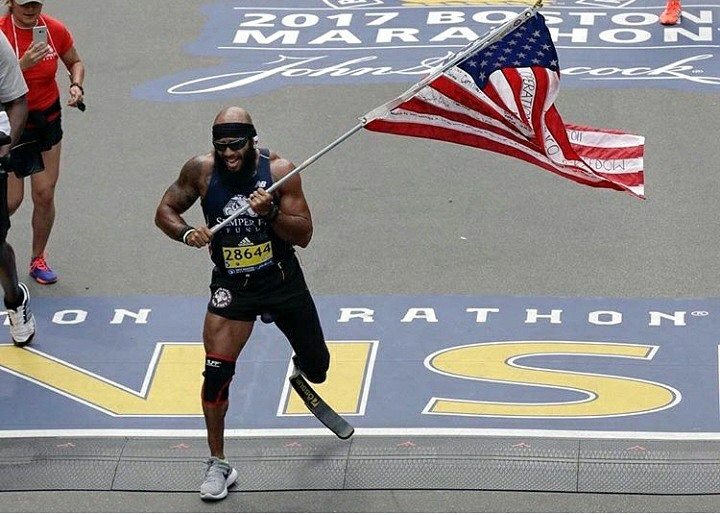 Jose Luis Sanchez was born January 14, 1984, in San Antonio, Texas, and was an athletic youth that participated in football, basketball and track. Immediately after graduating from high school in 2003, Sanchez joined the U.S. Marine Corps. His first duty was Okinawa, Japan, with 3/12 Artillery as Field Radio Operator, followed by service in OIF at Iraq, Ramadi, in 3/8 Infantry.
After OIF, Sanchez was sent to Guantanamo Bay, Cuba, to continue to fight the global war on terrorism at Joint Base Command, after which he reported to 4th Recon as an Inspector instructor in San Antonio, TX. His final duty was with 1st ANGLICO in Camp Pendleton, CA, where he went on in support of OEF in Helmand Province, Afghanistan.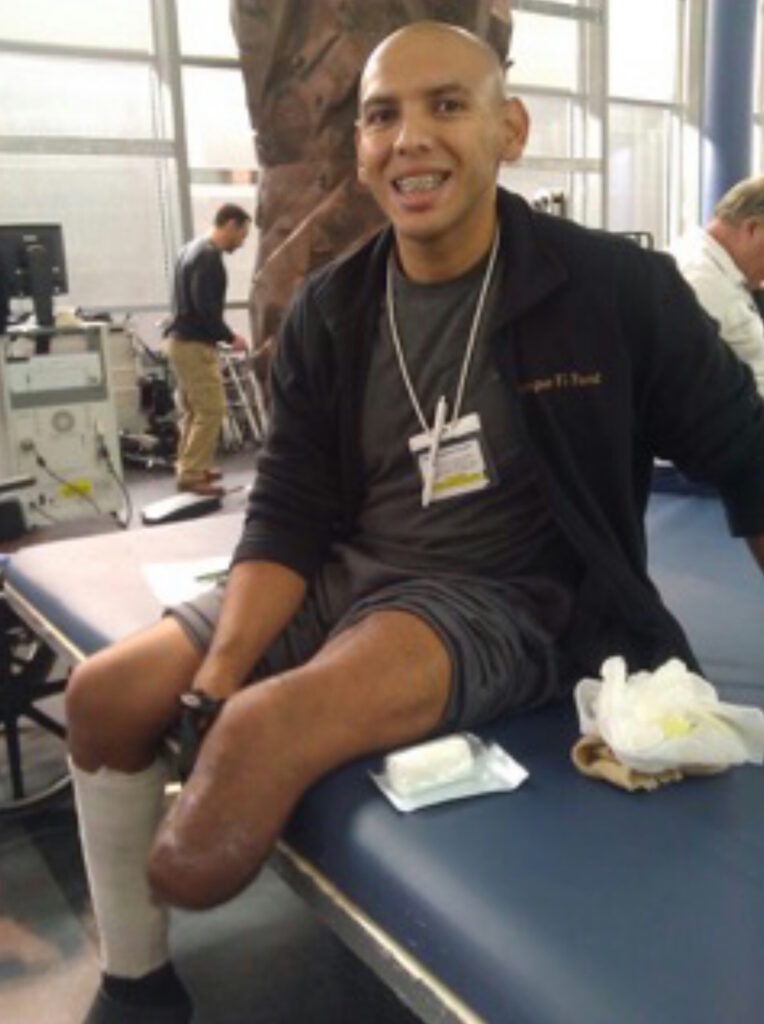 It was in Helmand Province, while conducting a security patrol on foot with Allied Forces in October 2011, that SSgt Sanchez stepped on an IED, resulting in serious injuries to both legs. His left leg had to be amputated below the knee, but surgeons were able to salvage his right leg. SSgt Sanchez was medevac'd out and transported back to the United States and the San Antonio Military Medical Center and the Center for the Intrepid at San Antonio, TX, to receive treatment and rehabilitation. Sanchez received numerous awards, including the Naval Achievement Medal, Joint Service Achievement Medal, Combat Action Medal, and a Purple Heart.
Sanchez retired as a SSgt in July 2013. Since his injury in 2011, he has struggled daily to accept the man he is now. He hid from the world – physically and emotionally – because he feared how others would see him, yet vigorously pushed himself in physical therapy so he would walk again.
In February 2015, SSgt Sanchez "came out of hiding" to show the world that he is no longer afraid, and to give back, inspire and motivate others who struggle as he once did. In Sheep Dog Impact Assistance, he has found a family and wonderful support group that has helped him find and accept himself, and helped him embrace who he is today.
These days Sanchez is an inspiration to people around the world as he posts his brutal workouts on social media; he has been featured in a Michael Stokes Photography book, and in videos on the CrossFit Journal, Affliction, Reebok. He ran the Boston Marathon in 2016 & 2017, competed in the 2017 Wodapalooza Fitness Competition, and ran the 2015 Marine Corps Marathon & 2017 Marine Corps Marathon 10K. Most recently, Sanchez co-founded the nonprofit R.A.H. (Rise Above Hardship) with two other Veterans in June 2017. R.A.H. is a way for them to give back and motivate other Veterans and people of all ages through fitness.
Sanchez lives in the San Antonio, Texas, area with his wife, Dulce, and 4 children.