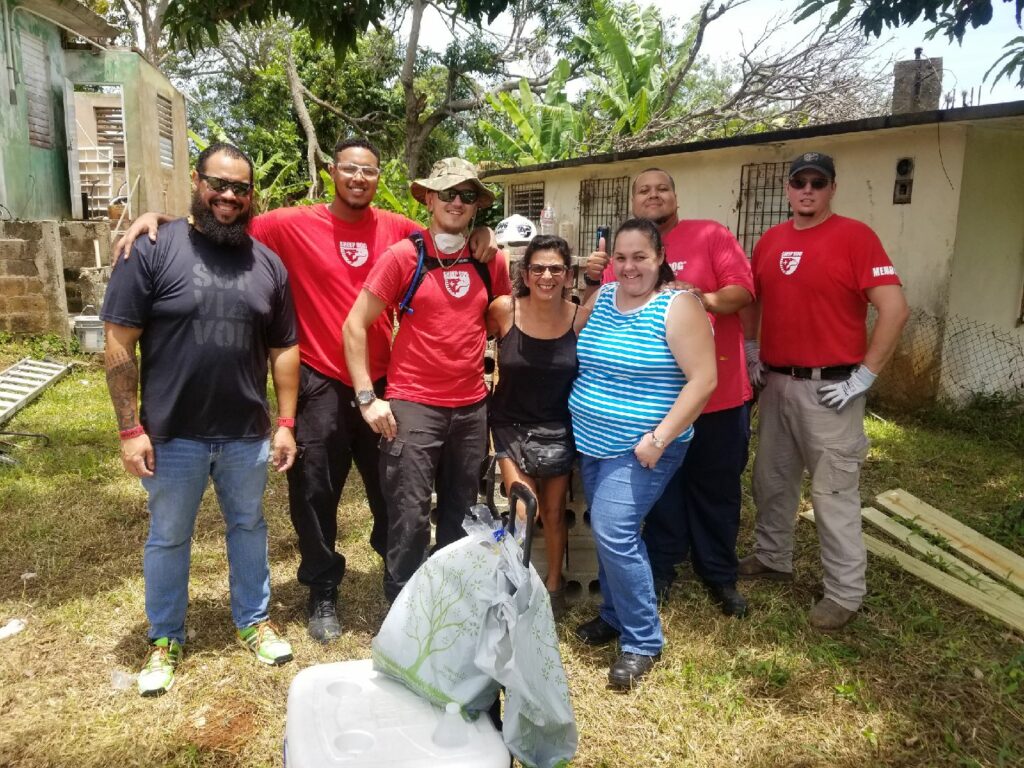 Members of our Central Florida Team deployed on their 4th disaster response mission to Puerto Rico on Monday, May 14. The team consists of Team Leader Raffy Morales, Ryan Woodard, David Olson, Francisco Velez, and Ramon Mangual.
The team will spend the week repairing a home that was extensively damaged during Hurricane Maria and is still in need of repair. So far, the team has:
repaired the kitchen & living room;
completely demolished and rebuilt the cement walkway & stairs;
built a wheelchair ramp;
rebuilt the retaining wall;
built a window frame and installed its window;
patched, prepped and painted the kitchen and one bedroom; and
pressure washed and prepped the exterior of the home for painting.
In addition to this work, the team will revisit families they assisted on their previous three missions.
Watch our Facebook page and website for further updates on this disaster response mission. If you would like to make a financial donation to offset fuel and supplies expenses for the team, you may do so securely at www.sheepdogia.org/get-involved/donate. Thank you!