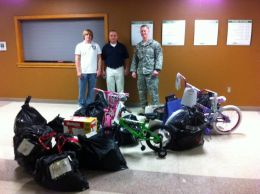 This years Christmas Outreach was a great success…we were able to provide gifts to more than 87 children of Sheep Dog families in need. We are still in awe at the volunteers and families that stepped-up to either adopt a child and family, or helped us locate and deliver toys and clothes to the children of Sheep Dog families.
We are blessed every day with the sacrifices of our nations Sheep Dogs (our military, law enforcement, fire & rescue and EMS personnel), and we feel privileged to be able to assist these families during such a special time of year. We finished the last of our deliveries Christmas eve…nothing feels better than to know that you are making a difference in the lives of so many deserving families and their children.
We ask that you please keep our efforts in mind throughout the coming year, as we will need your help next year in identifying Sheep Dog families that might need a little extra assistance during the holiday season.
We wish you, our fellow Sheep Dogs and their families a Happy & Prosperous New Year!! God Bless All!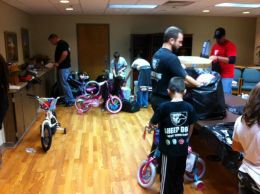 For more Christmas 2011 images, please see our facebook page.