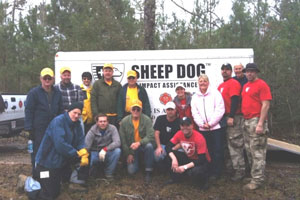 A Sheep Dog IA team from northwest Arkansas spent the week in Hattiesburg and Petal, Mississippi, assisting with disaster relief in the aftermath of a tornado that struck in the early evening of Feb. 11th. Our SDIA team members assisted with recovery efforts, clean-up, and handed out supplies to families in need.
Our team members are amazed on every mission by the outpouring of support and assistance given by other volunteer disaster relief organizations, to the point that we should no longer be surprised. We live in a great country, surrounded by caring and giving people that are always ready and willing to support neighbors and communities in need. Our mission to Hattiesburg, MS was no different. Our team had the pleasure of meeting volunteers from all over Mississippi and the southern gulf coast region. A couple of the more impressive groups assisting were the Jones County Baptist Association and the men and women from the Southern Baptist Convention.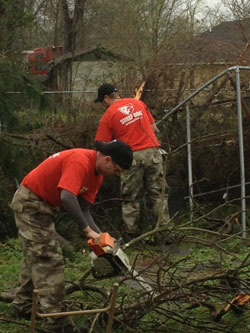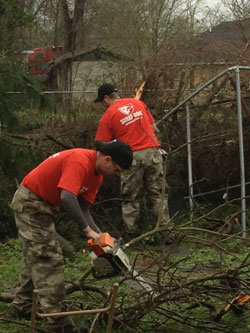 As always, we can't complete our disaster relief missions without the support of our network of sponsors and volunteers. Thank you for your kind donations, prayers, and physical support. Please keep us in mind as we prepare for Spring storms and other potential needs in the coming year.
You can see more images of our mission to Mississippi on our facebook page at http://www.facebook.com/media/set/?set=a.487555674614343.94602.118696028166978&type=1