GUEST OF HONOR-SGT NOAH GALLOWAY (US Army, Ret.)
SDIA is honored to welcome American hero, SGT Noah Galloway, to Northwest Arkansas as we celebrate 10 years of helping our nation's heroes #GetOffTheCouch.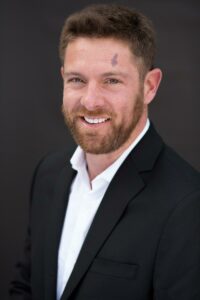 SGT Noah Galloway, a Birmingham, Alabama native, joined the Army because of the September 11 terrorist attacks. From the moment he joined, he loved his job and knew he'd retire an old Army guy or die in combat. However, in 2005 – just three months into his second tour of duty fighting in Operation Iraqi Freedom, the Humvee he was driving hit an improvised explosive device, throwing the 9,000 lb heavily armored vehicle across the road and into a canal. Noah lost his left arm above the elbow, his left leg above the knee, and suffered numerous other injuries requiring a lengthy and painful recovery and rehabilitation.
But he had lost more than two limbs…he had lost his purpose…the job he loved. For five years he was in a deep depression and self-medicated with alcohol. When he finally accepted his losses and focused on what he had, Noah was able to fight his way out of his depression.
In 2014 he was named the Men's Health "Ultimate Men's Health Guy", and went on to become a finalist in Season 20 of "Dancing with the Stars", placing third with dancer Sharna Burgess.  Their contemporary dance chronicles his journey after accepting his life-changing injuries.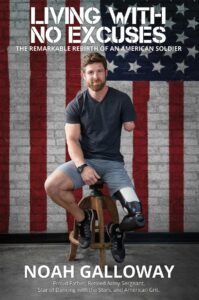 Noah is now a motivational speaker and author; his book, "Living with No Excuses: The Remarkable Rebirth of an American Soldier" was published in August 2016.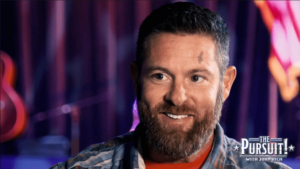 In this February 18th candid interview with John Rich of Fox Nation's "The Pursuit! with John Rich" show, Noah admits, "I went into Iraq with the mindset I might die. I was prepared to die. I wasn't prepared for the in-between."
Join us on May 1, 2021, as we welcome Noah to Northwest Arkansas and SDIA's 10th Anniversary Celebration.