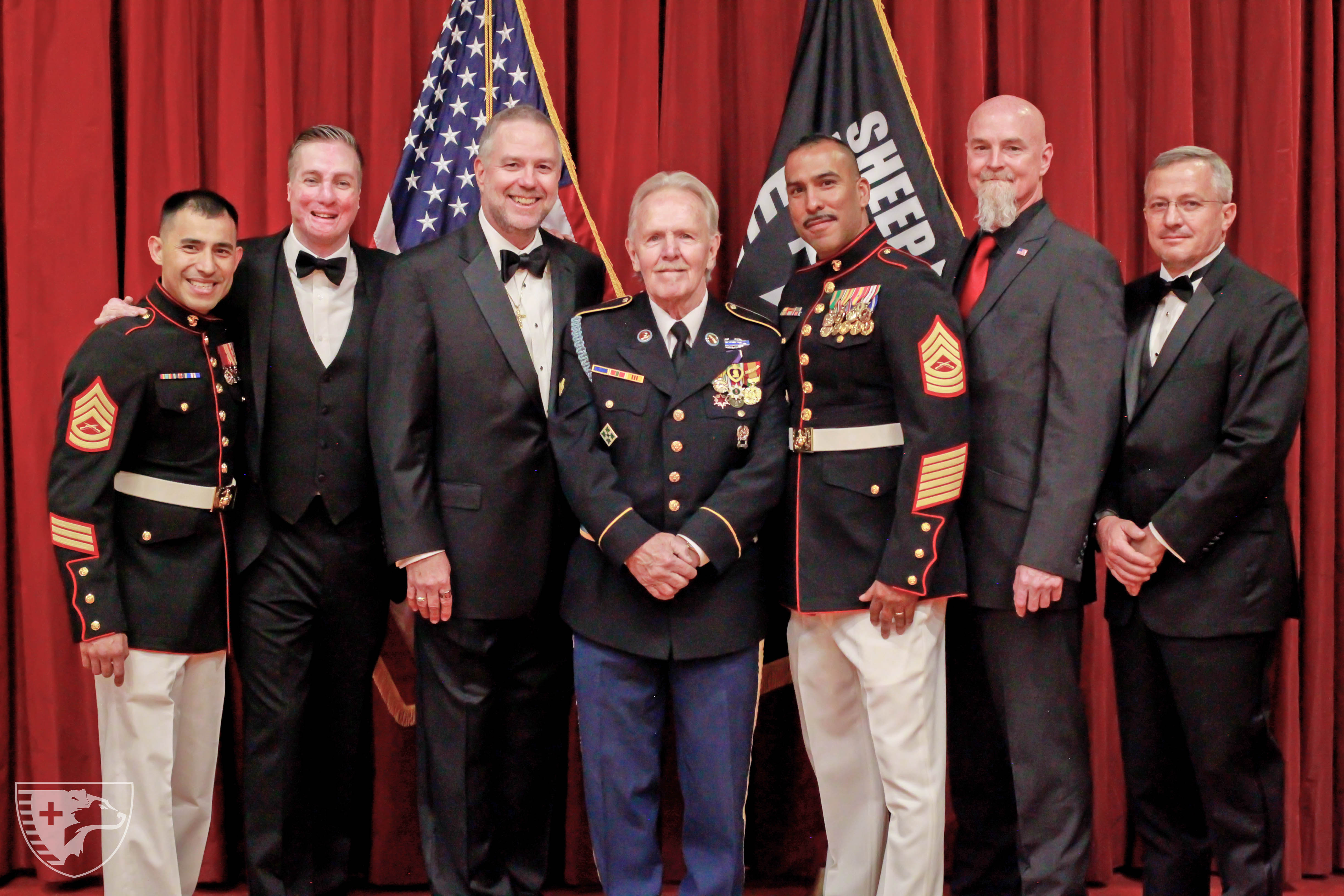 We are so excited for our 7th Annual Heroes Gala on Saturday, April 27, 2019, from 5:30-11:00PM at the John Q. Hammons Convention Center in Rogers. The Heroes Gala will include a special VIP Reception at 4:30pm, followed by a social hour and silent auction bidding, a short ceremony, dinner and dancing. Awards will be presented to our "Sheep Dogs of the Year," honoring those Sheep Dogs who have lived out the SDIA motto, "Helping Others is a Way of Life."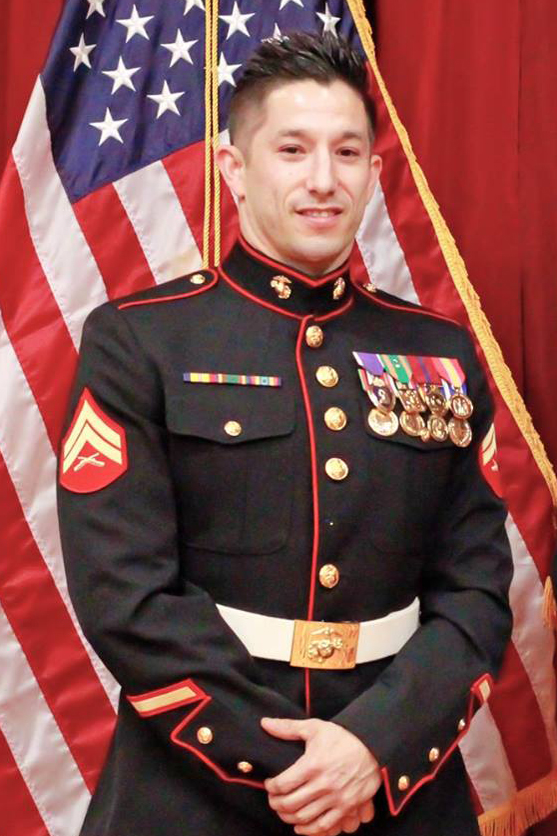 Our Guest Speaker will be USMC Cpl Nick Perales, one of our first two Sheep Dogs sponsored for an outdoor adventure. After suffering severe injuries from an IED, including a below-the-knee amputation, he took to sitting on the couch, playing video games, gained weight, and lost his purpose in life. Participating in SDIA's very first outdoor adventure reignited in him a desire to #GetOffTheCouch and make a difference. You won't want to miss hearing his inspirational story.
Cpl Perales will be joined by Guests of Honor Debbie Lee, Gold Star Mother & founder of America's Mighty Warriors, and USMC Cpl Liam Fuller, owner of BlackGuard Customs LLC. Ms. Lee founded America's Mighty Warriors after her son, Marc Allen Lee, was killed in Iraq on August 2, 2006; he was in Chris Kyle's unit, and the first Navy SEAL killed there.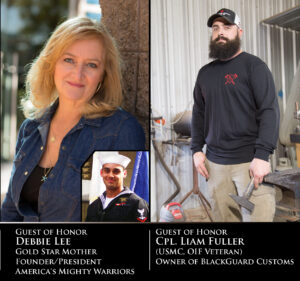 This formal fundraising event is our largest of the year. Monies raised during the evening will be used to fund our programs to engage, assist and empower our nation's military veterans and first responders (law enforcement, fire & rescue, and EMS professionals) in need, particularly those who have been wounded in combat or the line of duty.
Tickets can be purchased at https://.HeroesGala.givesmart.com.
Per ticket prices are:
–$75* SDIA Members/Volunteers
–$85* Non-SDIA Member/Volunteer Sheep Dogs
–$125* General Public
           *Add $100 to ticket price for the VIP Reception.
–$1,125 Table of 10
–$2,125 VIP Table of 10
Want to give a special gift? Sponsor a Sheep Dog in need to #GetOffTheCouch and feel the camaraderie they're missing by purchasing tickets for them to attend the Heroes Gala!
–$150 Sponsor a Sheep Dog couple to attend
–$270 Sponsor a Sheep Dog couple to attend with a 1 night stay at the Embassy Suites.
To sponsor a portion of the event, please contact Jayme at (740) 502-7475 or JLingo@SheepDogIA.org.
#SDIA, #Engage, #Assisst, #Empower, #SDIA2018HeroesGala, #GetOffTheCouch, #SheepDogImpactAssistance, #SheepDogIA, #Veterans, #FirstResponders, #honor, #sacrifice, #heroes