EMCEE-CPL AARON MANKIN (USMC, Ret.)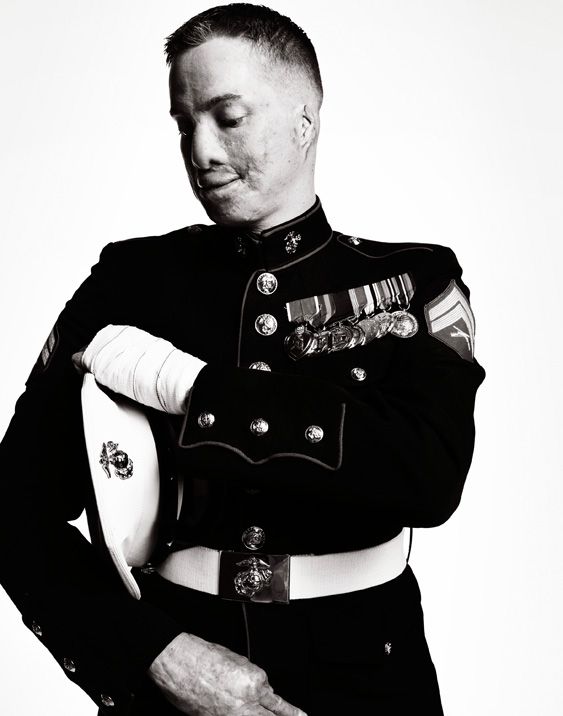 Marine Corporal Aaron Mankin enlisted in 2003 at the onset of conflict in Iraq as a Combat Correspondent. On May 11, 2005, he was wounded when the 26-ton amphibious assault vehicle he was traveling in struck an IED. During the attack, six Marines gave their lives and Cpl. Mankin suffered 3rd degree burns which disfigured his face, arms and hands.
Two years later, Cpl. Mankin became the first patient at UCLA's Operation Mend. This nonprofit organization offers reconstructive surgeries to veterans and mental health support for them and their families. He has undergone nearly 70 surgeries and countless procedures.
Throughout his recovery, he has remained a passionate advocate, supporting service members as a spokesperson for Operation Mend, the Intrepid Fallen Heroes Fund, Injured Marine Semper Fi Fund and the Iraq and Afghanistan Veterans of America. Through those organizations and his diligence, he's addressed and stimulated significant change on a national level with issues such as the VA backlog, veteran's suicide, and fostered Veterans Preference bills in his home state of Arkansas,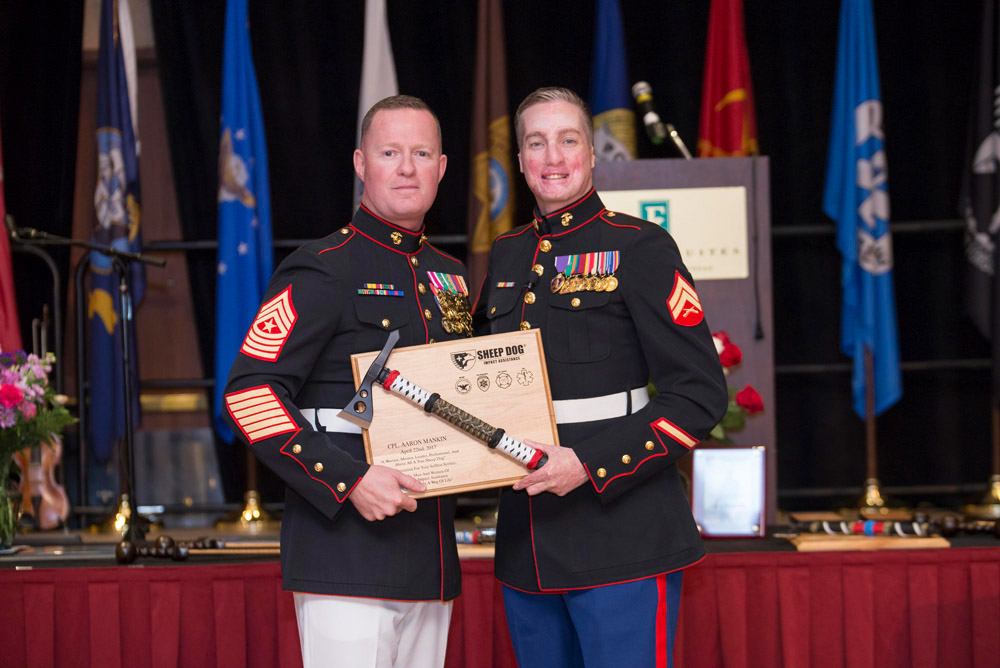 Cpl. Mankin's resilient spirit has been recognized by a number of prestigious organizations. In 2008, the USO named him Marine of the Year and awarded him the George Van Cleave Military Leadership Award. In 2009, he was named one of People Magazine's Heroes of the Year and was inducted into the Impact Player Partners Hall of Fame. Cpl. Mankin conferred with then Secretary of Defense, Leon Panetta, on matters affecting wounded veterans. In 2012, he was invited to the White House State Dinner to represent over one million veterans who have served in Operation Iraqi Freedom and Operation New Dawn. In 2013, he was honored by the Rogers Public Education Foundation in his hometown as an outstanding graduate by being inducted to the organization's Wall of Distinction.
Mankin's inspiring story has been shared on The Today Show, Anderson Cooper 360, ABC's Dateline with Bob Woodruff, The Don Imus Show, The Rachel Maddow Show, Paul Harvey Radio and NPR. He has also appeared in People Magazine, GQ Magazine, Best Life Magazine and countless publications around the globe.
Mankin resides in his hometown of Rogers, Arkansas with his two children, Madeline and Hunter.