MUSICAL GUEST-SSGT MATT WILLIAMS (US Army) & Country Artist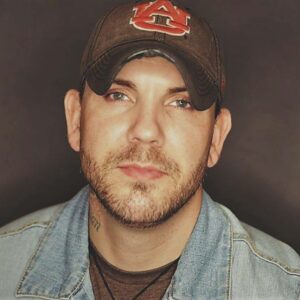 Matt Williams is an Alabama native who had a normal childhood and grew up going to church and getting in trouble with his friends. A self-described "troubled teenager," he joined the U.S. Army at age 18 after the terrorist attacks of 9/11.
Williams served for 8 ½ years, deploying twice to Iraq and once to Afghanistan. While patrolling with his squad in Afghanistan in 2010, an improvised explosive device detonated, killing two of his best friends, and leaving Staff Sergeant Williams seriously injured with a broken back. He went through a difficult rehabilitation and recovery, and was medically discharged in 2012. SSGT Williams received the Purple Heart  and the Army Commendation Medal of Valor.
After returning home, post-traumatic stress and depression were constant companions. Those feelings intensified when his father died of a heart attack only three weeks after he came home. By 2014 Williams had basically lost everything, was homeless and unemployed. He desperately sought an outlet where he could direct his emotion, and he turned back to music. He says it literally and figuratively saved his life.
Williams has released 2 albums, 2 EPs and 5 singles, and currently lives in Norton Shores, Michigan, with his wife and two children.