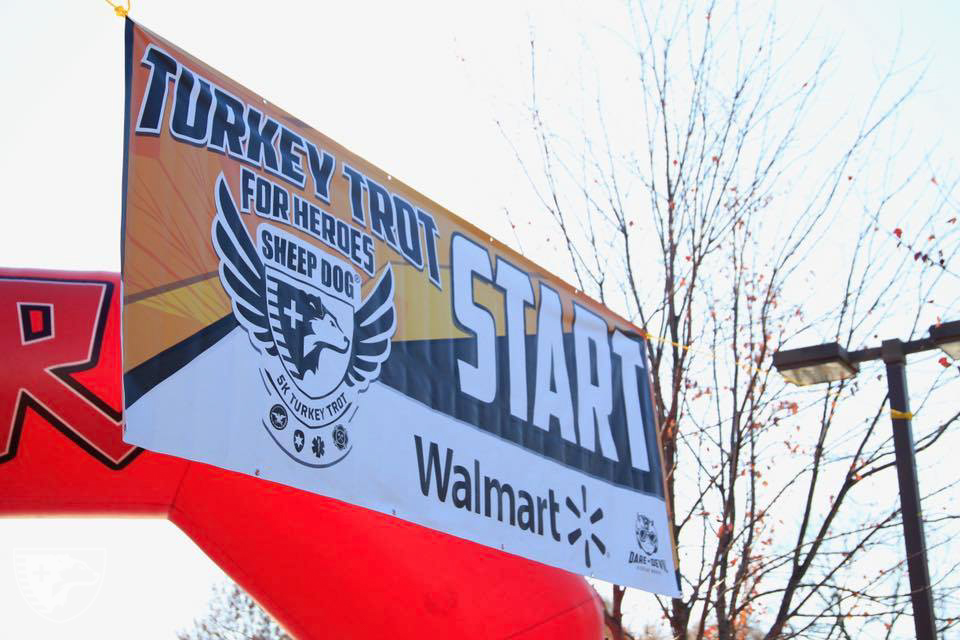 Held every Thanksgiving morning, our Turkey Trot for Heroes 5K is an exciting event that garners the full support of local runners, running organizations and our communities.
In addition to the traditional 5K run, we have a Wild Gobbler 5K (a 5K with 5 stations of exercises throughout the route dedicated to Fallen Heroes), a 1-Mile Fun Run/Walk, and a Virtual 5K.
Proceeds from the race fund our Outdoor Adventure, Warrior PATHH and Continued Service/Disaster Response programs, allowing SDIA to help fellow Sheep Dogs Get Off The Couch and reengage in living active, meaningful and productive lives.
Our Turkey Trot for Heroes 5K can be held at any of our Team/Chapter locations, and we welcome others to host this event in their area, too.
Don't miss this opportunity to Get Off The Couch and help our nation's heroes!
#GetOffTheCouch