Black Friday.
Small Business Saturday.
Cyber Monday.
Beginning at 7am CST on Tues., Nov. 28, Facebook and the Bill & Melinda Gates Foundation will match up to $50,000 per nonprofit or $1,000 per fundraiser/donate button – meaning YOUR DONATION could be DOUBLED! It's simple – just visit our Facebook page on Tuesday at 8am and make your donation with our Donate button.
Your donation to Sheep Dog Impact Assistance will allow us to ENGAGE, ASSIST and EMPOWER more of our nation's Sheep Dogs – military & first responders – than ever before. Every dollar you give will help fund our Disaster Response, Outdoor Adventures, and Holiday Assistance programs. These programs are a crucial element in helping our heroes – especially those injured in combat or the line of duty – continue to have a positive mindset and perspective. How do these programs help?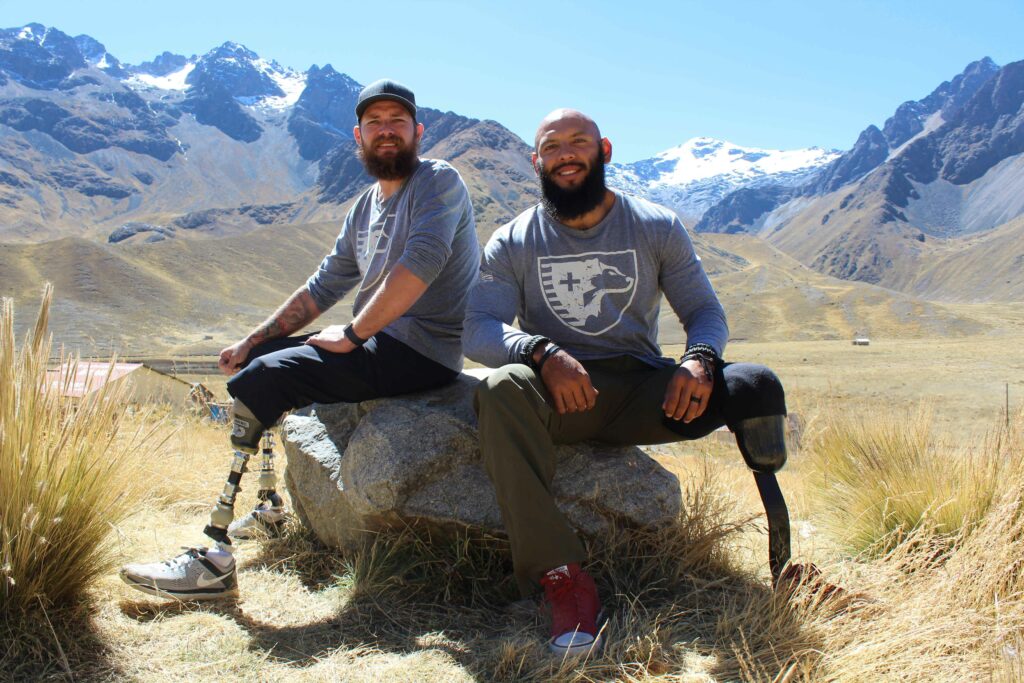 For Sheep Dogs, the standard of camaraderie and peer support is very high. Without it, Sheep Dogs struggle and lose their sense of purpose. To be with fellow Sheep Dogs who've "been there" has a profound effect and helps them reengage in life.
Army SPC Scott West (left) and Marine SSgt Jose Sanchez (right) know these difficulties first hand. Both men were severely injured by improvised explosive devices (IEDs) overseas, but their physical recovery was only part of their struggle.
SSgt Sanchez lost his left leg below the knee and damaged his right leg in 2011. He struggled for years to accept the "disfigured" man he had become. While vigorously pushing himself in physical therapy, he hid his legs and isolated himself for fear of others' judgment. However, after running a Spartan Race with SDIA, Sanchez was empowered to show his legs and talk about his injuries and struggles. In SDIA, he found a family and support system that gave him a new purpose. "[I realized] it was not about me," Sanchez said, "but about helping others through my own battles…being able to show others that we are still fighting."
SPC West had numerous injuries and lost both legs below the knee in 2005. He recovered well but became addicted to his painkillers resulting in divorce and no contact with his son. He felt useless, hopeless, and discontent. He tried rehab, relapsed, tried again, and completed the program, yet still isolated himself. He went on an SDIA skydiving adventure. "It was great!" West said. "But the camaraderie was even better." He found a brotherhood, and a new purpose for his life. "I spread the word about SDIA and find Sheep Dogs who feel life is hell and without purpose to go on adventures. It feels good to give back and show them there is a reason to drive on!"
We know you have many choices when it comes to making donations. Won't you please consider giving to SDIA so we can continue assisting the men and women who so bravely put their lives on the line for us?
THANK YOU!
#GivingTuesday #SDIA