---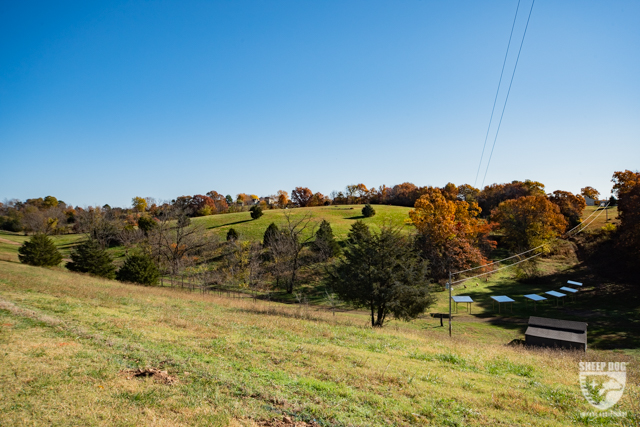 From 2010 to 2021, Sheep Dog Impact Assistance (SDIA) has directly impacted more than 8,016 Sheep Dogs through 190 Outdoor Adventures and 339 Disaster Response Missions. With the addition of SDIA facilitating the Warrior PATHH peer-to-peer training program in Northwest Arkansas, we will improve the lives of an additional 72-100 Veterans and First Responders each year.
To further our missions and ensure our programs continue to inspire positive change in the lives of thousands more Sheep Dogs, SDIA is developing Heroes Ranch at Rush Springs.
---
SDIA has purchased 50 acres of property just over the Arkansas border in Pineville, Missouri. This property – named Heroes Ranch at Rush Springs – is being used to conduct Outdoor Adventures (OAs), and is the new home for our Warrior PATHH (WP) peer-to-peer training program. Heroes Ranch includes stables, a barn and arena, and two existing Lodges (LCpl Anthony Darbonne Lodge & Senior Chief Joseph Paul Engleman Lodge).

LCpl Anthony Darbonne Lodge (above; stables and arena at left) is a 4,000-square-foot lodge that provides lodging for up to 12 Staff members as they conduct our OA and WP programs, and has a full kitchen (remodeled by The Duley Group and Constellation Properties), large dining room, two full and one half baths, a large living room, pool table & dart board, laundry room and more. Adjacent to Darbonne Lodge is Heroes Ranch Stables, which includes a horse barn, stables and arena; while the current arena is functional, in the next couple of years we plan to build a covered arena to ensure its use no matter the weather.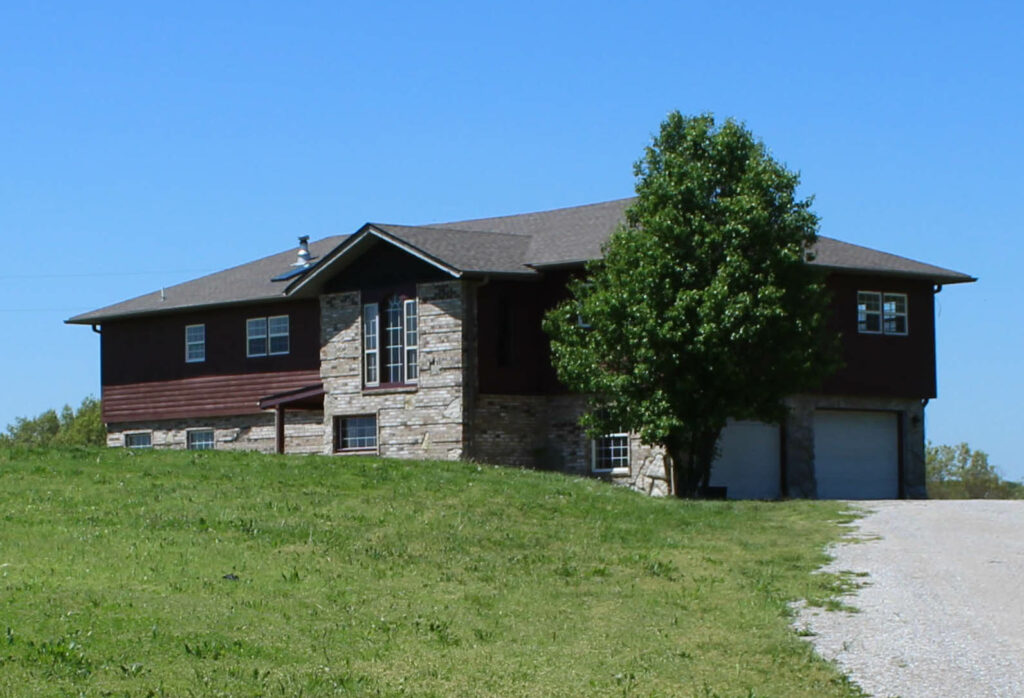 Sr Chief Paul Engleman Lodge (left) is a 3,000-sqare-foot Lodge that currently house the Warrior PATHH Staff offices as well as a fitness/yoga studio, a transcendental meditation room, showers, a meeting area, and lodging for up to 8 people.
---
SDIA is honored to offer the Warrior PATHH training program in Northwest Arkansas through a partnership with program creators Boulder Crest Institute. Adding to its prestige, the Warrior PATHH program became part of the Gary Sinise Foundation Avalon Network in February of 2021, helping Veterans and First Responders get the assistance they need for traumatic brain injuries and mental wellness.
On Veterans Day, November 11, 2021, we officially broke ground on the Warrior PATHH Training Facility (WPTF) on the hill overlooking Heroes Ranch. The WPTF will be a multi-use building with a classroom, large kitchen and dining area, a lounge and dorm rooms to house students and participants.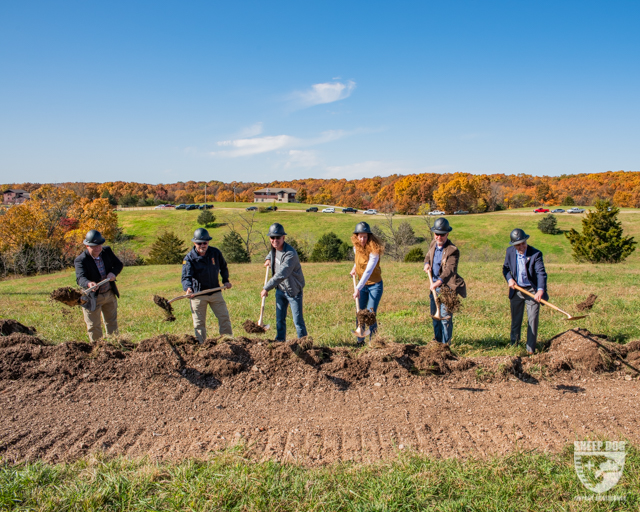 ---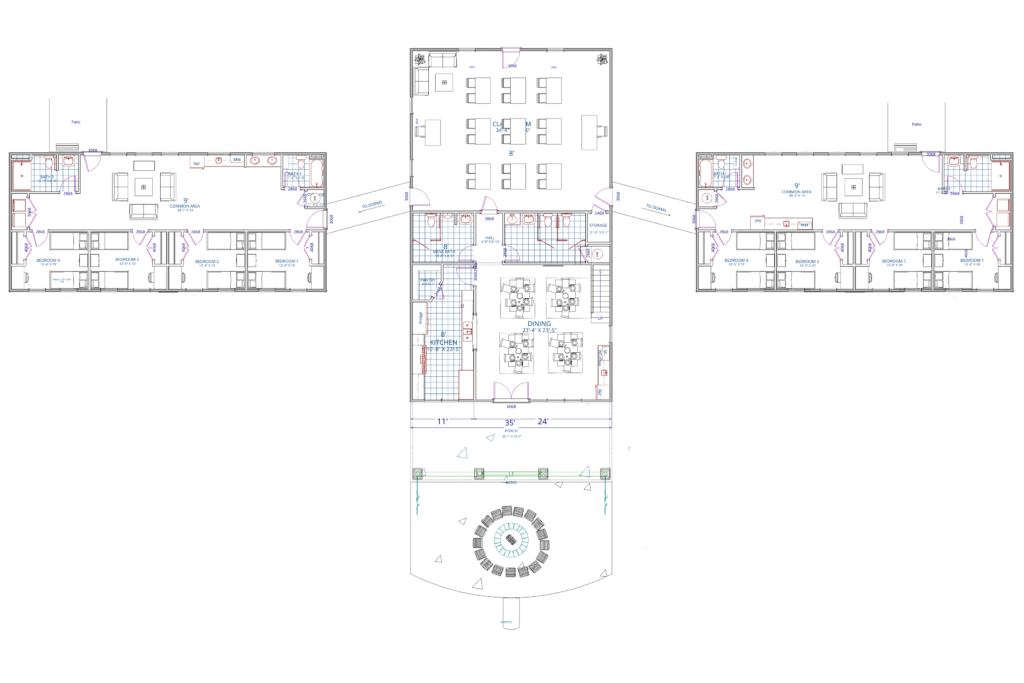 Special thanks to our Heroes Ranch staff, donors, supporters and contractors who have done incredible work improving the buildings, creating the archery range and labyrinth, and the rest of the property for our guests.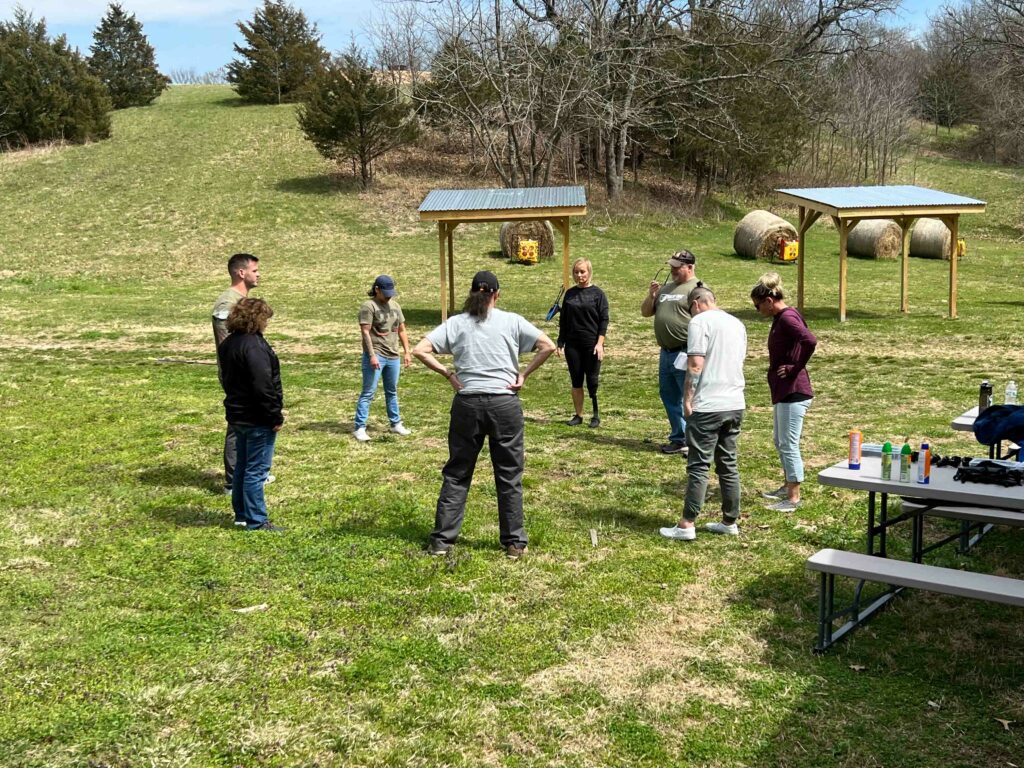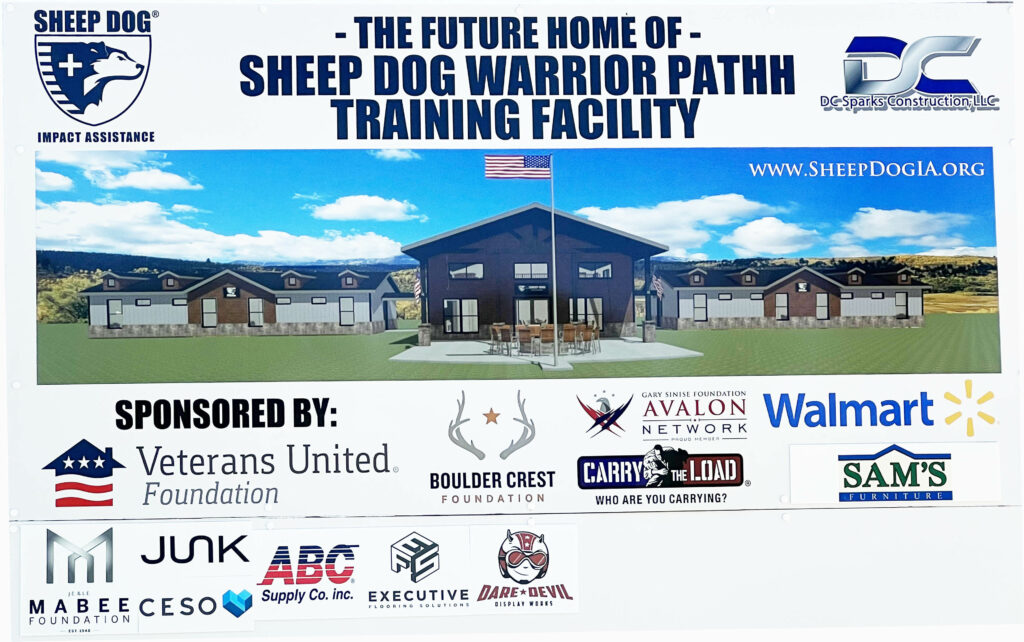 ---
Warrior PATHH Training Facility Progress
There has been great progress on the WPTF – the slabs have been poured and the framing of the main building is underway. There is much work and many materials and supplies needed to complete the project by our Grand Opening date of November 11, 2022. We have received $350,000 in grant funding for the build out, with the estimated complete cost of the WPTF at $750,000.