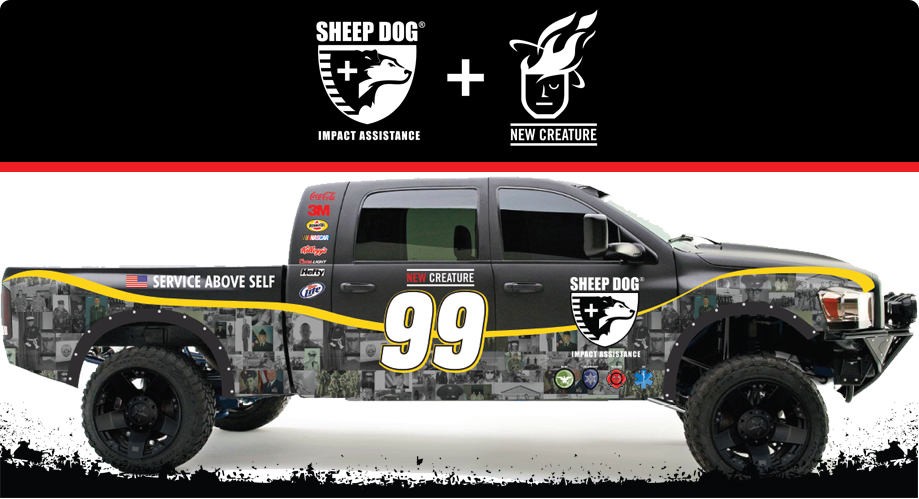 In a partnership between New Creature and Sheep Dog Impact Assistance (SDIA), a special vehicle wrap is being created to honor service members & first responders, past and present, by portraying photos of them on a specially designed vehicle. This vehicle will be on display at multiple SDIA events and community outreach programs throughout the year.
Here is how you can help, please send a photo of any past or present service member or first responder in uniform that you would like to honor. We will add the image to our vehicle wrap artwork.
In addition to a photo, please consider a personal donation or a corporate sponsorship to SDIA. Corporations will receive a special corporate logo placement on the vehicle as a way of thanking them for their contribution. All proceeds toward this program will go directly to Sheep Dog Impact Assistance.
Tribute Photo
Please send us your digital photos by filling out the form on this link http://sheepdogia.org/tribute/. If you do not wish to fill out the form you can send your photos to tributephotos@sheepdogia.org. Please submit photos as soon as possible, we would like to have the vehicle on display in time for Patriot Day on Sept 7th.
Please send questions to info@sheepdogia.org
www.SheepDogIA.org