ConnectingVets.com story by Phil Briggs (9/20/18, 12:45pm)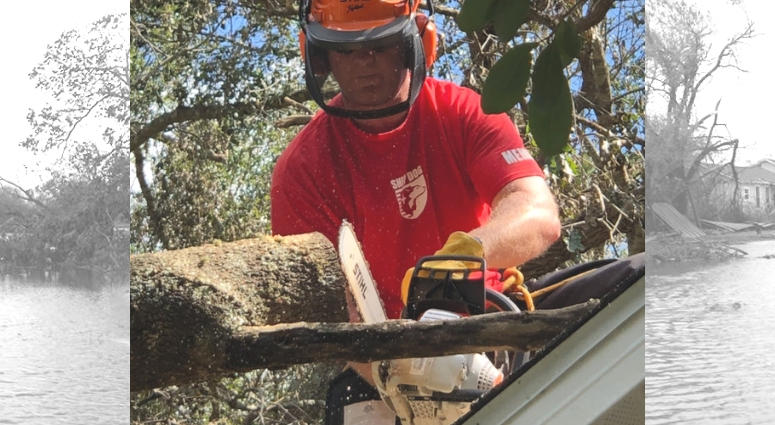 Sergeant Major Lance Nutt had barely finished his retirement ceremony last Thursday, when he packed his bags, loaded up trailers and headed to Wilmington, NC, along with members of the organization he founded, Sheep Dog Impact Assistance (SDIA).
"Just getting into areas like Lumberton and Wilmington, NC was next to impossible because the roads were either completely flooded, or washed out," he says.
SDIA's Initial Response Team members are no strangers to disaster relief.  The veteran-staffed relief organization was on site to assist residents after Hurricane Harvey hit Texas one year ago.  Now, as a tent city comes together in a Home Depot parking lot in North Carolina, they have 60-100 veterans who break into teams to perform chainsaw work and delivery of food and supplies.
"Home Depot and Operation BBQ Relief have been great.  They've partnered with us and are making it possible for us to get the supplies and deliver meals. We're currently packing over 300 meals for delivery today,"  says Nutt.
Click here to continue reading…