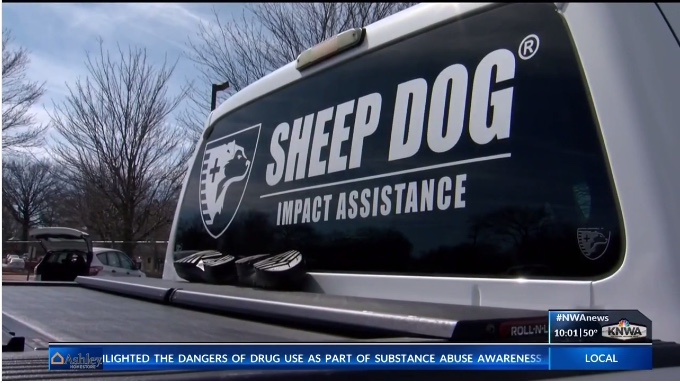 Watch the full story here.
Excerpt: "[SDIA's] work to help veterans and first responders get off the couch and recover the sense of camaraderie and meaning they felt while in uniform, is now being recognized on a national level.
SDIA is Top 20 Finalist for the Congressional Medal of Honor Society's 2019 Citizen Honors Awards.
"For us to also make it into the top 20 nationally, I think was a testament to the men and women that serve so passionately in our organization and the difference they are making nationwide," [SDIA founder & president, SgtMaj Lance] Nutt, USMC (Ret.) said.
The Citizen Honors Awards recognizes those who embody the values of the medal of honor – courage, sacrifice, commitment, integrity, citizenship and patriotism.
Nutt says just to be nominated is a tremendous honor.
"We're looking forward to having serious conversations about how we can do more and how Sheep Dog Impact Assistance can play a role in helping our veterans get off the couch and reengage in life in a positive way."
Winners will be announced in Washington D.C, at a special ceremony on National Medal of Honor Day, March 25."