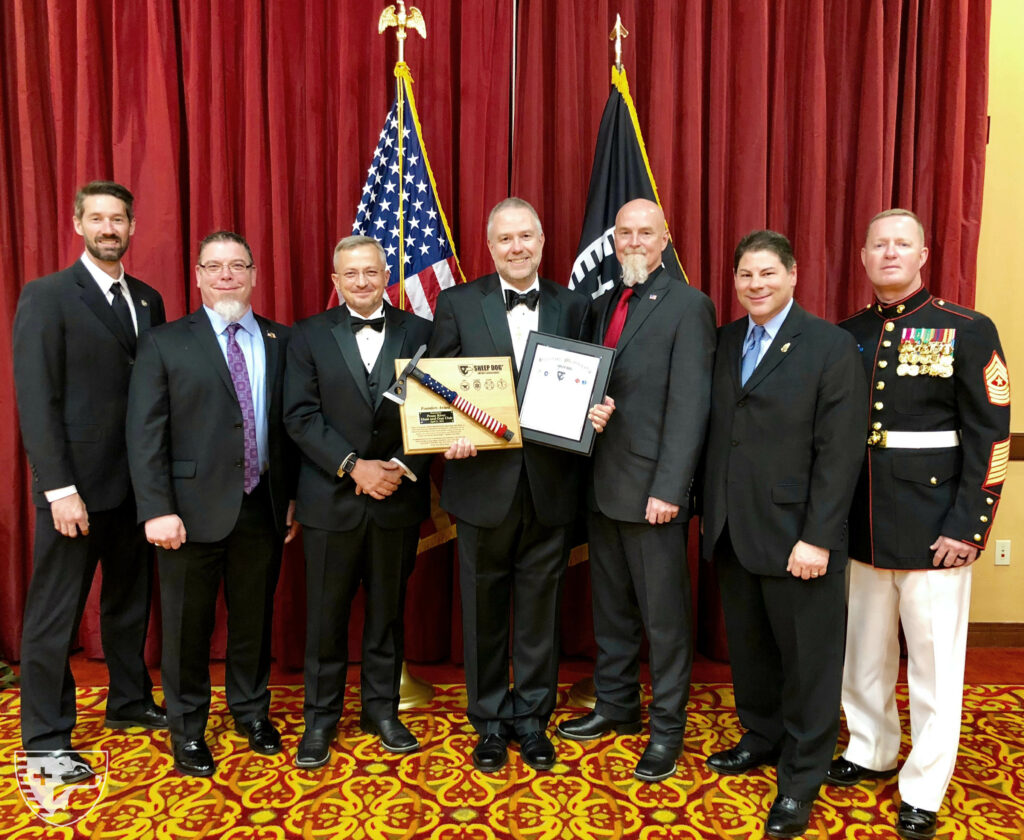 At SDIA's Heroes Gala last month (read last week's story here), more than 500 people attended and raised over $90,000 for our Disaster Response Mission, Outdoor Adventure and Holiday Assistance programs. We are incredibly grateful for the support of so many in our community.
In addition to an evening of celebrating SDIA's accomplishments and honoring our Sheep Dogs of the Year, other awards were presented during the VIP reception and the Heroes Gala. Each of these companies and individuals went above and beyond expectations in their support of SDIA and their missions.
SDIA's mission to engage, assist and empower Sheep Dogs to #GetOffTheCouch and be around others who have faced similar experiences is crucial to their healing – especially for those injured in combat or the line of duty. Often these heroes become depressed and lose their sense of purpose after their injuries; by getting them up off the couch and working or playing among their peers, they are able to speak freely about their situation and can truly relax. They are reminded of who they are and how much they can still contribute to their communities and country. Most importantly, the camaraderie they feel with other Sheep Dogs is irreplaceable, and can be the difference between redefining their purpose in life and choosing to end it.
SDIA is thankful for the help and support of all those who contributed to our event in so many ways, and look forward to next year's Heroes Gala on Saturday, April 27, 2019, at the John Q Hammons Convention Center in Rogers, Arkansas.