[vc_column_text width="2/3″ el_position="first"]
Memorial Day Weekend 2012 – Flag Planting and Pack Run
This was a busy weekend for us! We held our first Flag Planting on Saturday at the National Cemetery in Fayetteville, AR. More than 40 Sheep Dog members and supporters helped plant American flags on the grave markers of more than 4,000 service men and women buried at the cemetery. What a wonderful way to remember the true meaning and importance of Memorial Day. We look forward to making it a tradition every year, here, and at our other chapters across the country.
On Monday, Memorial Day, we held our first ever Pack Run. A charity 5K run and 1 mile fun walk to raise funds and support for our search and rescue dogs, Z and Argos. The Pack Run was a great success! We had more than 120 participants, and for a first year run that is a good number. Next year we hope to more than double it!
For additional photos from each event, please see our facebook page. Thank you for your continued support!
[/vc_column_text] [vc_column_text width="1/3″ el_position="last"]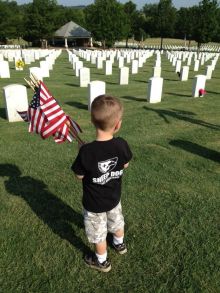 Ready to plant some flags!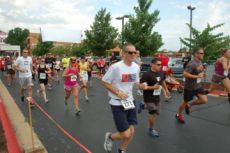 The start to the 2012 Memorial Day Pack Run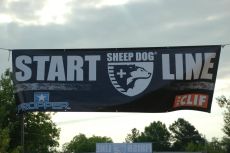 The starting line
[/vc_column_text]