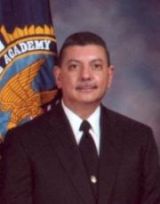 We are excited to welcome the newest Sheep Dog IA chapter to our family. The obvious focus in our expansion efforts is to extend our capabilities of helping others in need, specifically fellow Sheep Dogs. Having a strong Sheep Dog IA Chapter in Denver will make these efforts possible. The Denver Chapter Commander is Richard Sanchez. He brings a passion to our organization that will make the Denver Chapter strong and capable.
Short bio on Richard:
Richard Sanchez served six years in the United States Army before beginning his twenty-six-year career in law enforcement. This combination of experience instilled a strong sense of duty when it comes to helping people in need. Practicing the Sheep Dog way of life came naturally in his work. Now that he is retired, he is looking forward to the opportunity to continue to serve his community on a volunteer basis. The three missions of Sheep Dog IA are to assist Sheep Dogs in need, provide disaster relief and disseminate survival tips and disaster preparedness information. Richard possesses training and experience that relates to each element of the organizational mission. Throughout his career, he has had direct interaction with all levels of American law enforcement, military, fire and emergency operations. These partnerships will enable him to establish a strong Sheep Dog network in the State of Colorado. He is looking forward to founding the Denver Chapter of Sheep Dog Impact Assistance!
If you are interested in assisting Richard by being part of the new Denver chapter, feel free to contact him at Richard@SheepDogIA.org, or for further information on Sheep Dog IA via Info@SheepDogIA.org
Welcome to the team Denver!