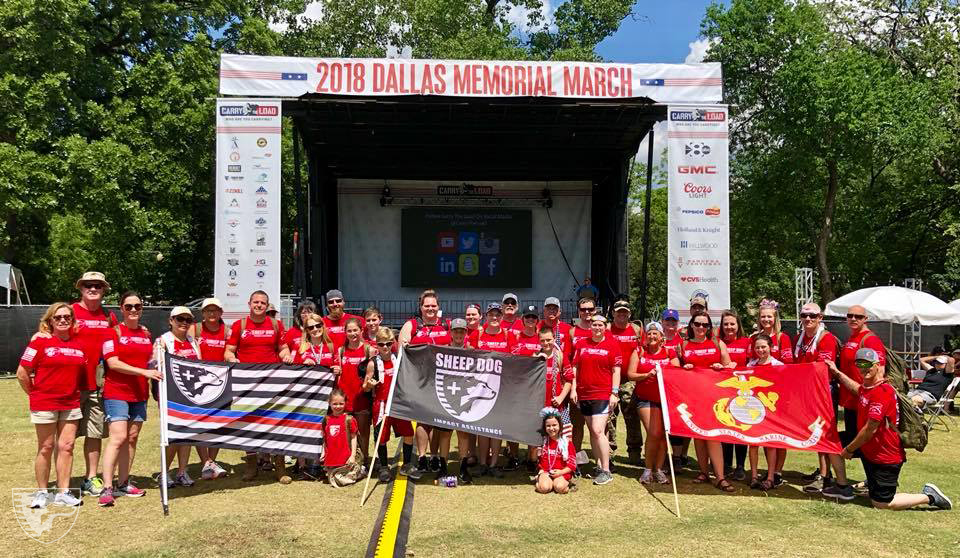 SDIA, Carry The Load and the 2019 Memorial May Events
Sheep Dog Impact Assistance is excited to have been chosen as a Non-Profit Partner for Carry The Load in 2019! This partnership is designed to bring honor to the sacrifice of our nation's heroes by bringing back the true meaning of Memorial Day across the country. It is also a platform for SDIA and Carry The Load to raise funds for our mission to engage, assist, and empower our veterans and first responders.

On Memorial Day Weekend, SDIA encourages and invites all our Members and Volunteers across the US to consider volunteering with the Northwest Arkansas Chapter and National Office Staff in Dallas for Carry The Load's Memorial May events. The Northwest Arkansas Chapter will be:
Planting flags at the Fayetteville (AR) National Cemetery;
Driving to Dallas to participate in the Memorial March;
Manning a booth at the Non-Profit Partners (NPP) Tent; and
Running the Mess Tent to feed volunteers and supporters of the event.

Details are below.


Dates of Event
: Memorial Day Weekend, beginning on Saturday, May 25, through Monday, May 27
Saturday, May 25
9:00 AM Flag Planting, Fayetteville National Cemetery, 700 S Government Ave, Fayetteville, AR
11:30 AM Drive to Dallas; relax and prepare for Sunday's events
7:00 PM Dinner at location TBA
Sunday, May 26
9:00 – 10:00 AM Staff will set up the SDIA booth at NPP Tent and be ready by noon
12:00 Noon NPP Tent opens
2:00 PM First Shift at Mess Tent Begins
6:00 PM Booth at NPP Tent closes
Monday, Memorial Day, May 27
8:00 AM NPP Tent opens
12:00 Noon Begin Cleaning up Mess Tent
1:30 PM Event closing ceremony, begin taking down booth in NPP tent
Head Home
SHEEP DOG IMPACT ASSISTANCE NEEDS YOU TO VOLUNTEER:
MESS TENT – We need volunteers to work 4-hour shifts in the Mess Tent from 2:00 PM on Sunday until 1:30 PM on Monday. The Mess Tent is open 24-hours; all shifts are available.
NPP BOOTH – We need volunteers to work shifts in the NPP booth Sunday 12:00 to 6:00 PM and Monday 8:00 AM to 1:30 PM.

There are plenty of activities in the park, and everyone should make time to walk the Katy Trail. This is a truly inspiring event.
To volunteer or for more information, please contact Kay Ricker (479-531-5530 or kricker@sheepdogia.org).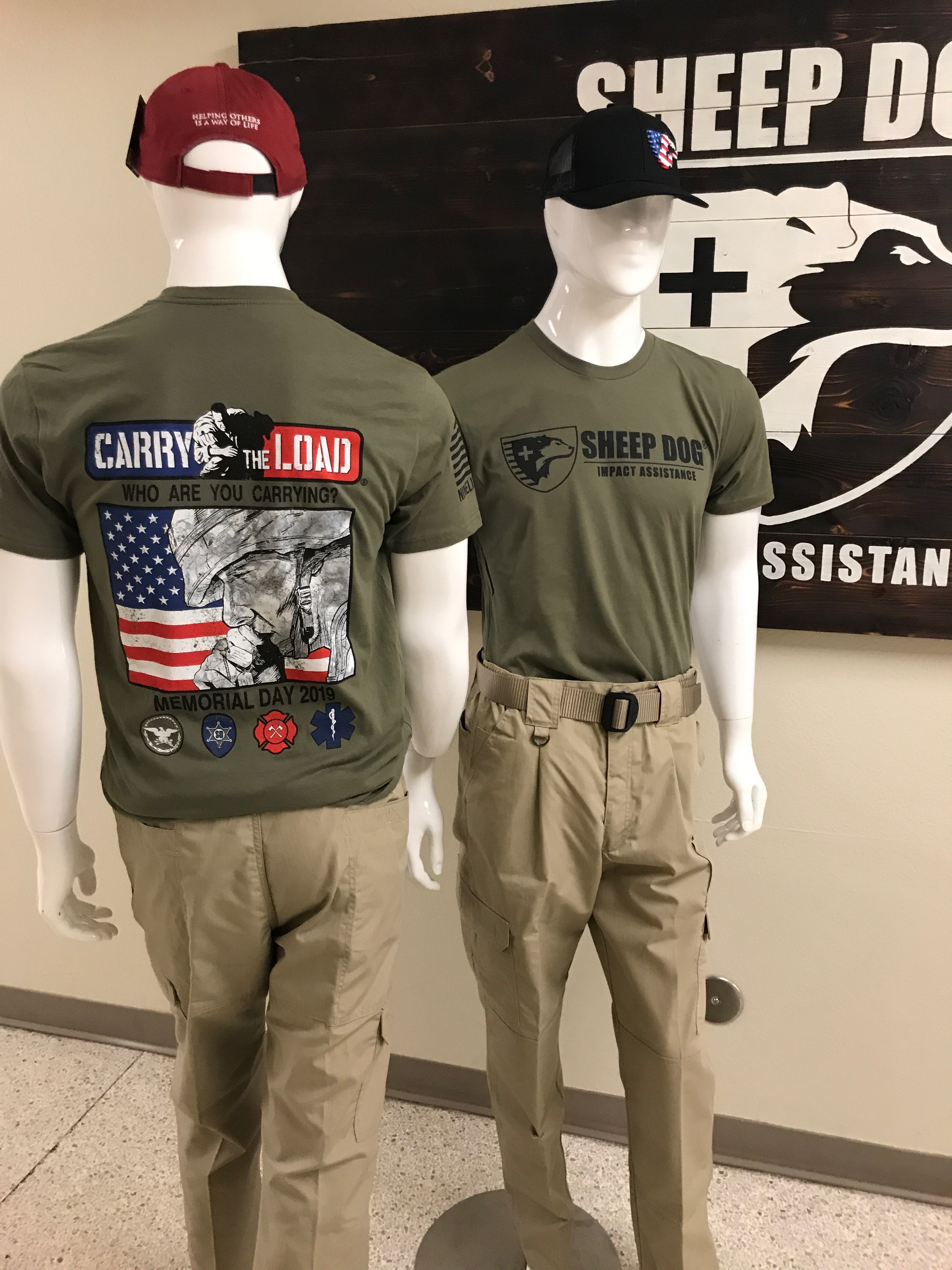 JOIN SDIA'S CARRY THE LOAD TEAM!
Can't participate that weekend? You can still be part of the SDIA Team! Make a $50 donation via the Sheep Dog Impact Assistance Team page (http://www.carrytheload.org/site/TR/2018/General?team_id=5994&pg=team&fr_id=1721) and you'll get our Official Carry The Load T-shirt!
If you're interested in walking a leg of the Relay or attending one of the many Rallies, contact your Team/Chapter leader and/or Kay to coordinate!
This is a wonderful opportunity to hang out with your fellow Sheep Dogs, work alongside them, meet other like-minded people, and participate in an inspirational weekend honoring our nation's heroes.
If you have any questions or are ready to volunteer, contact Kay Ricker (479-531-5530 or kricker@sheepdogia.org).
THANK YOU for volunteering with us.