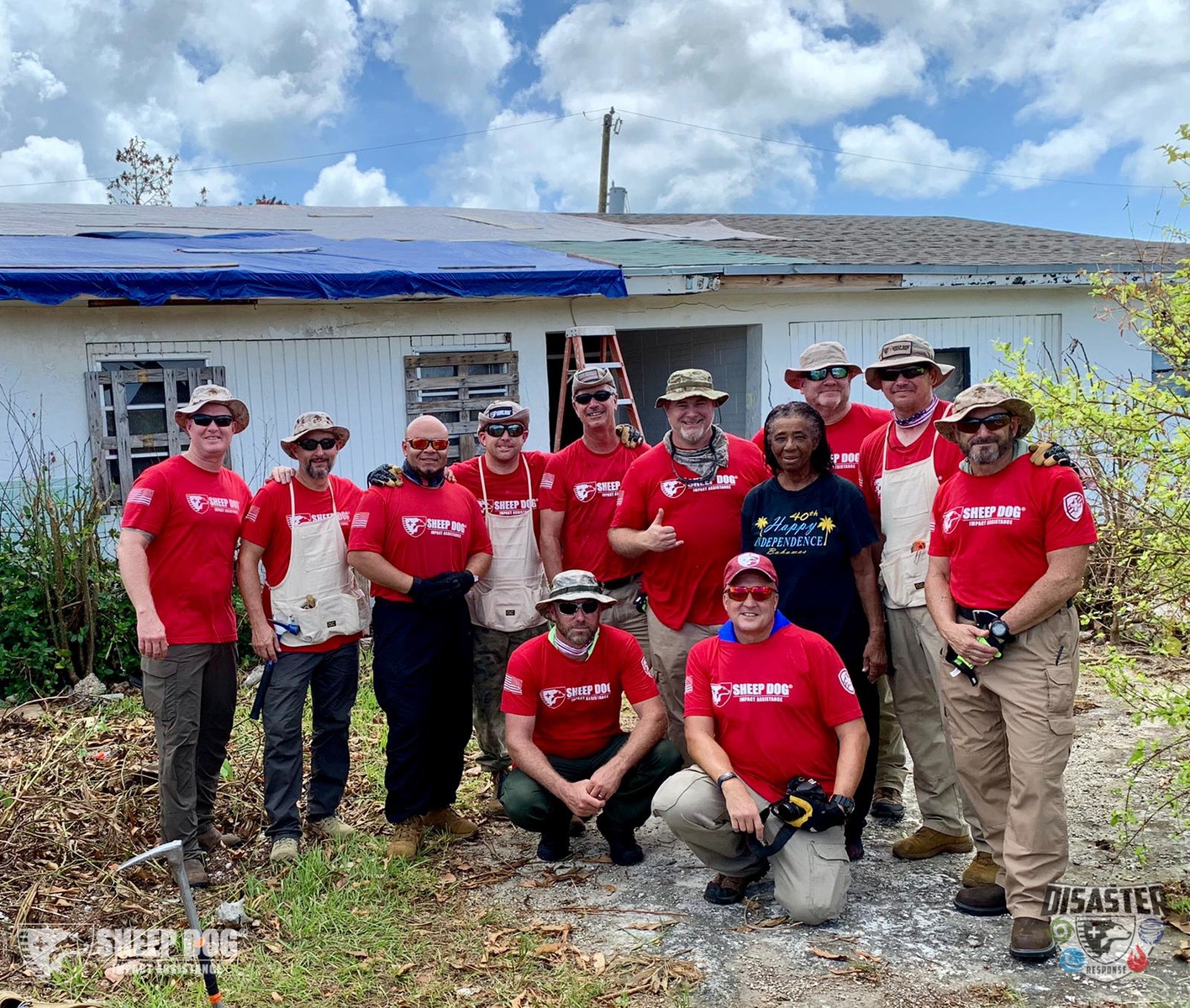 SDIA's Disaster Response (DR) Team has returned home from the Bahamas after eight long days and nights of traveling to/from, and working in, the Bahamas. While they are physically exhausted, helping the Bahamian people begin to recover was a very powerful and rewarding experience for the entire team.
The DRM Team was made up of 12 people – six from Northwest Arkansas (including SDIA's founder & president, and three National Office staff members), two from the Central Florida Team, one from the Central North Carolina Team, one from the Southern Indiana Team, one from the Greater Cincinnati Chapter, and one from New York.

The work the DR Team completed in their two very full days made a huge difference in the lives of those they assisted. The Team:
assisted more than 300 people, including 5 former law enforcement officers (two with 30+ years of service);
tarped 21 roofs, including a preschool/daycare;
cleared 39 trees;
mucked-out 3 houses;
mucked out & tarped roof of 1 church (Tabernacle Baptist Church);
delivered 160 meals;
delivered 1 generator, and
handed out small toys and candy to children.
Each Bahamian that the Team met was incredibly appreciative – people driving by even stopped their vehicles to get out, hug and pray with our team members. One family the Team helped and really connected with was Aruls & Dawn (in photo below). Aruls is a retired Bahamian Police Officer of 35 years; his wife, Dawn, is blind and disabled. They had 3 feet of water in their home and had received no help in cleaning up after the flood waters receded. SDIA's DR Team tarped the roof and mucked-out the entire home for them, including removing and helping store personal items, ripping out sheetrock and insulation, and clearing debris from inside and outside the home.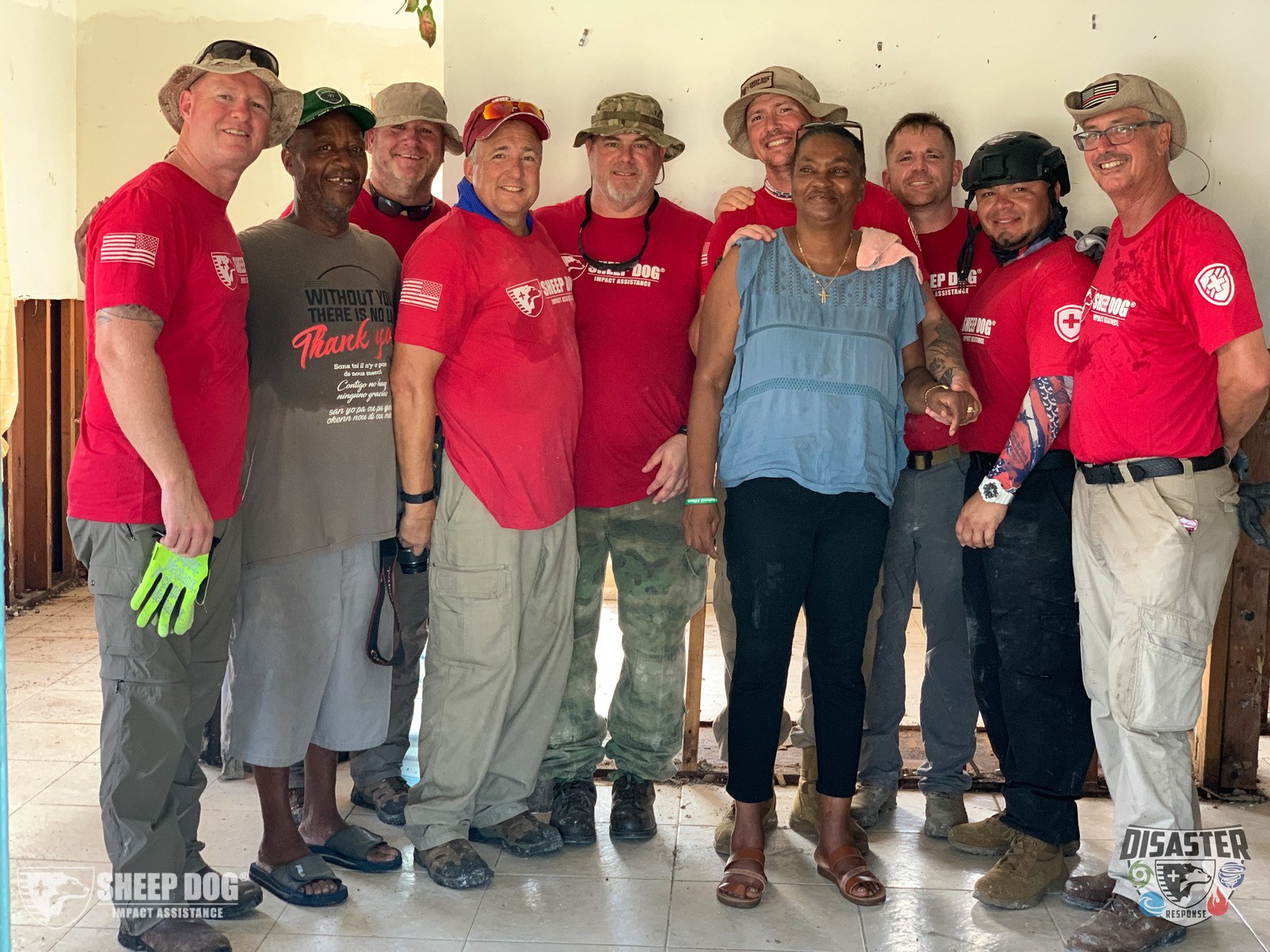 The DR Team's only regret is that they couldn't stay longer and do more. There remains an incredible amount of work to be done, and the Bahamians' recovery will be a long, difficult process.
SDIA is planning a return mission within the next two weeks,
and asks for
your continued financial support
to ensure the Team is adequately prepared for Bahamas DRM 2.0
. Watch for details next week!
[paypal_donation_button align="center"]
Every dollar will make a difference
in the lives of residents as our DR Teams assist in whatever ways needed. No donation amount is too small – if you can give $1, $5, $500 or $5,000, every penny will be used in assisting the people of the Bahamas and others devastated by natural disasters.  Won't you please give what you can?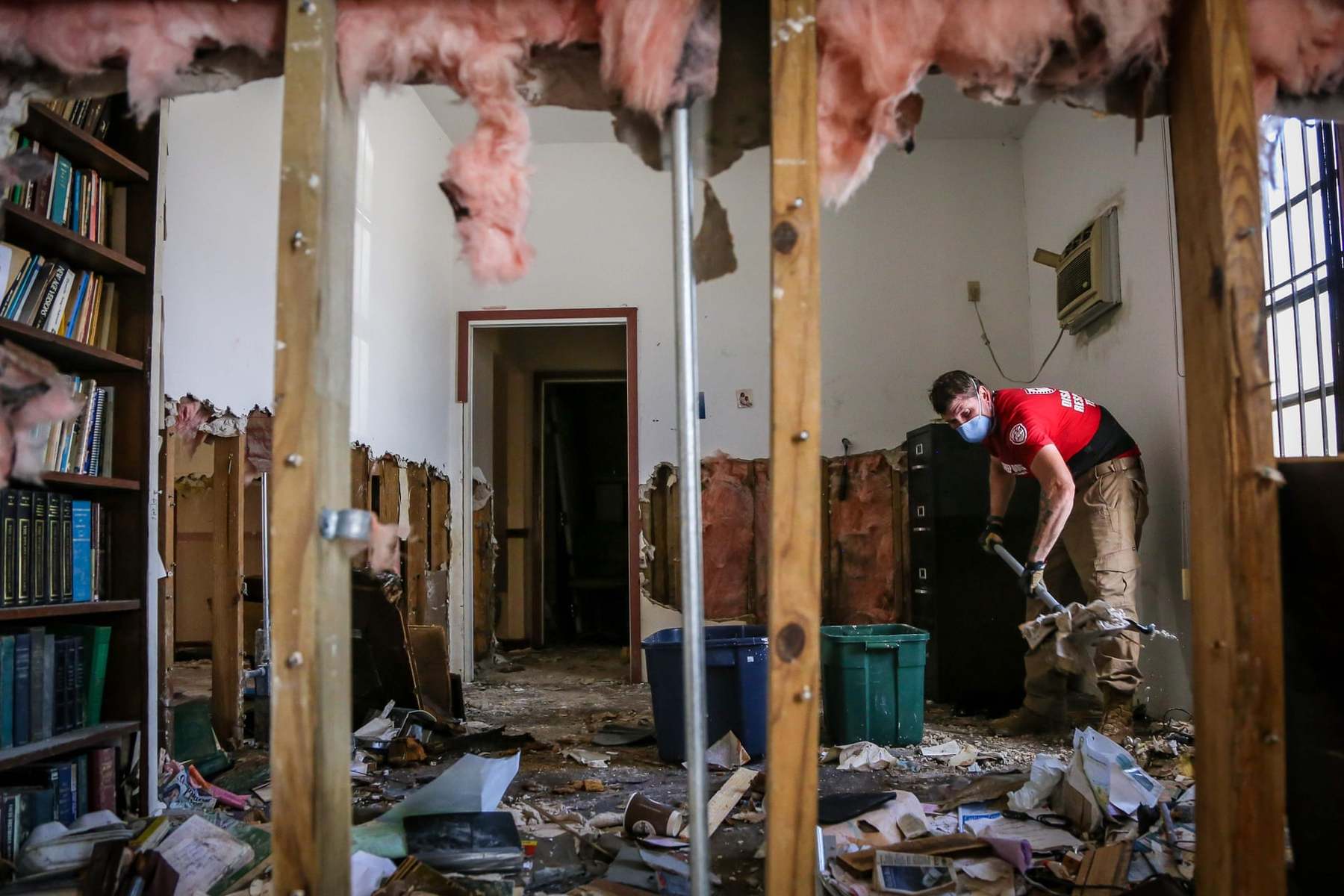 One of The Guardian UK's Sept. 18 "Best Photographs of the Day" by Photographer Zak Bennett AFP/Getty Images – Christopher MacKay, SDIA's Southern Indiana Team Leader, clears debris from a church in the aftermath of Hurricane Dorian. https://www.theguardian.com/uk-news/gallery/2019/sep/18/milan-fashion-and-ecuador-protests-wednesdays-best-photos
Thank you
to everyone who has donated, supported and prayed for the DR Team and the Bahamian people. Your generosity has allowed us to serve on your behalf!
***Please share this message with friends and family that may be interested in supporting SDIA's efforts and our nation's heroes.***
Follow us on Facebook and Instagram to see how your donations are making a difference in the lives of those we're helping
.