Like the rest of the world, Sheep Dog Impact Assistance (SDIA) is very closely monitoring the Novel Coronavirus (COVID-19) and is following the guidance provided by the Centers for Disease Control (CDC) to prevent our employees, their families and our supporters from contracting the virus.
In the CDC's "Interim Guidance for Businesses" it states, "For the general American public, such as workers in non-healthcare settings and where it is unlikely that work tasks create an increased risk of exposures to COVID-19, the immediate health risk from COVID-19 is considered low," except for those at high risk which includes older adults, those with compromised immune systems, and people who have serious chronic medical conditions (such as heart disease, diabetes and lung disease).
According to the CDC and Arkansas Department of Health (ADH)'s COVID-19 websites, the incubation period for COVID-19 to manifest symptoms appears to be 2-14 days after exposure, and quarantine periods are for 14 days.
With our 8th Annual Heroes Gala scheduled 35 days out, at this time we are moving forward with having the Heroes Gala on April 18, and our other Outdoor Adventures as planned. However, should the State of Arkansas make an announcement banning large events through dates that include our events, those events will be postponed.
SDIA does not take this situation or any decisions related to the health of our community lightly, and ask for your support and understanding during these uncertain times.
The best steps to take to protect yourself are to wash your hands often for at least 20 seconds (with soap/water or hand sanitizer with at least 60% alcohol), and avoid close contact with people who are ill.
If you develop a fever, cough or shortness of breath – all symptoms of an acute respiratory illness and COVID-19, call your doctor.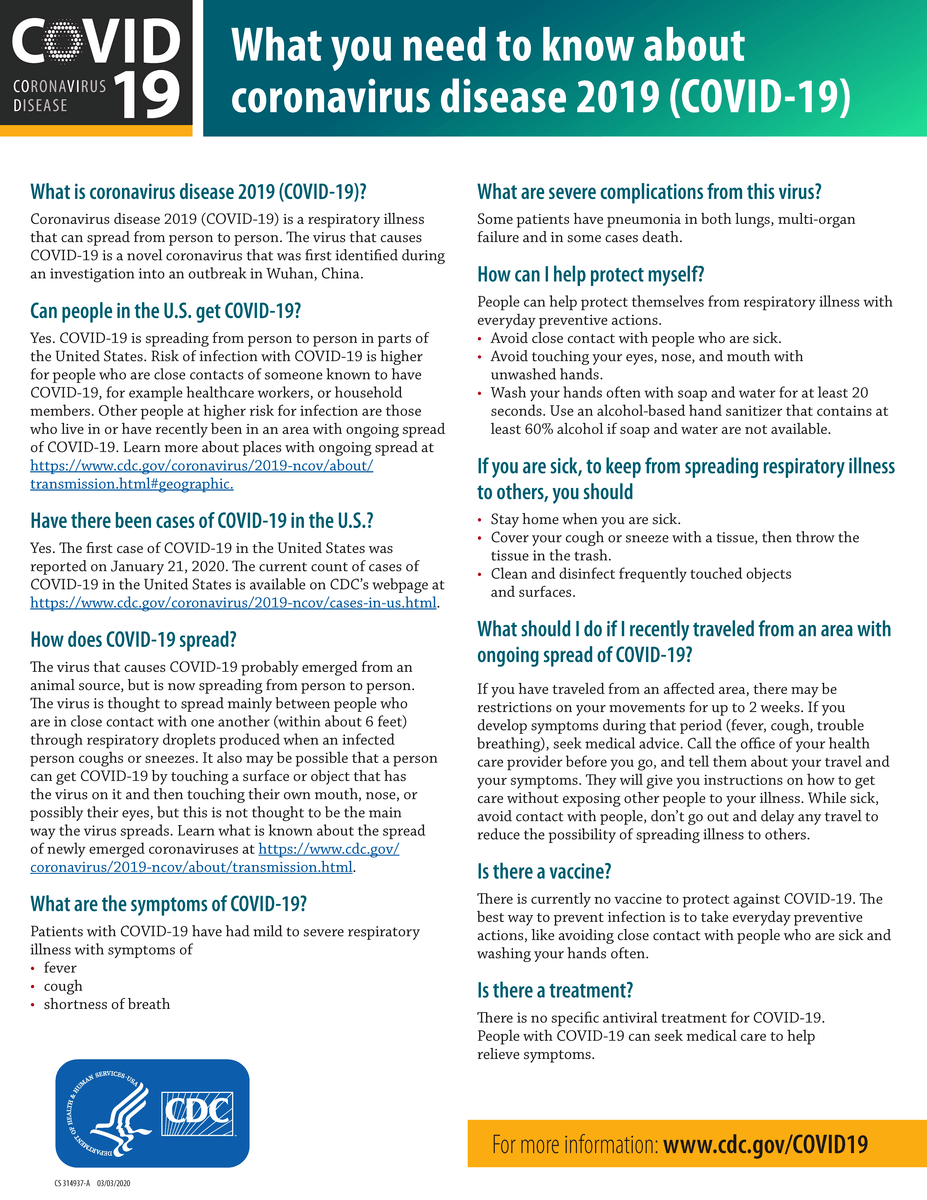 Download the CDC's COVID-19 Fact Sheet here.