As our nation continues to adapt to the growing number of confirmed cases and lifestyle changes resulting from coronavirus (COVID-19), Sheep Dog Impact Assistance (SDIA) continues to do what we can to engage and assist our nation's Veterans and First Responders, as well as our communities in need.

SDIA is now testing processes and procedures to safely and responsibly assist those in our communities who are quarantined due to a diagnosis of COVID-19 or self-quarantined due to high risk of contracting the virus. We are working with local authorities and organizations to coordinate critical assistance (delivering food, water, and/or required medications/supplies) to the elderly, disabled, and other high-risk individuals who may not recover from a COVID-19 diagnosis.

Our representatives involved in these tests are following the guidelines provided by the US Center for Disease Control (CDC), the White House, and Arkansas State officials to ensure the safety of our representatives and those we are assisting, including, but not limited to:
Confirming they are not symptomatic or at risk;
Using virtual tools whenever and however possible to minimize contact/spread of the virus;
Not making physical contact when picking up or delivering critical assistance; and
Practicing necessary sanitization before, during, and after pick-up and delivery of any items.

SDIA supporters across the United States have expressed interest in providing assistance to those in need. As procedures are refined and proven to be effective, we hope to roll this initiative out to all communities served by our Teams and Chapters (see map).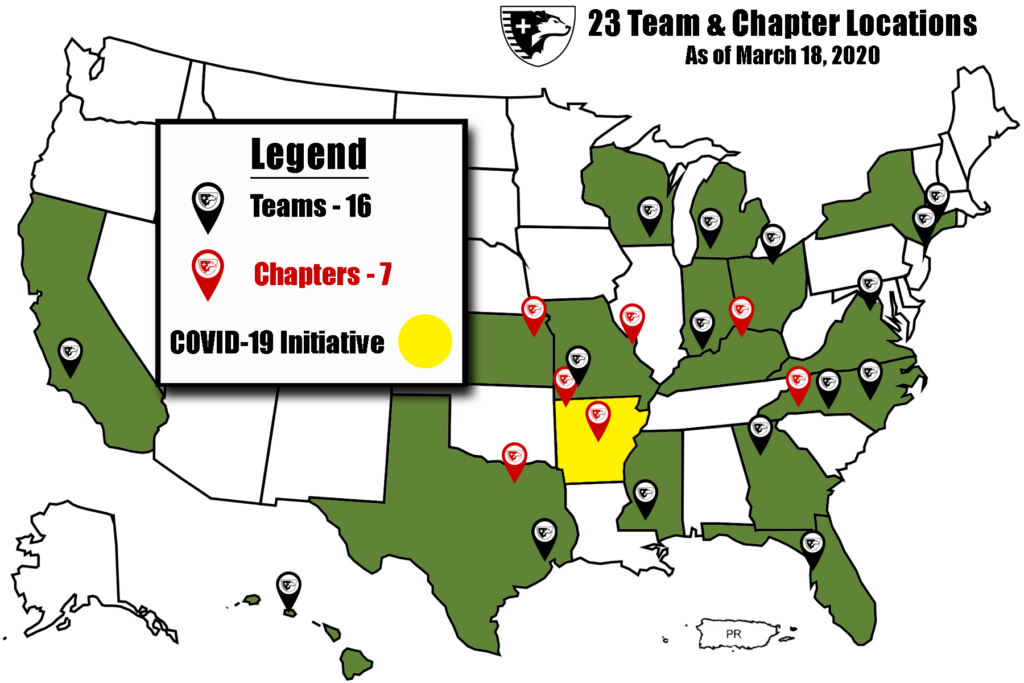 While the crisis affecting our nation has required unprecedented modifications to our programs, SDIA remains committed to engaging, assisting and empowering our Veteran and First Responder communities, as well as SDIA members and supporters across the United States.

This crisis also reminds of us the importance of the relationships we have – with our families, friends, members, donors, sponsors and supporters. Our programs cannot happen without YOU, and we are grateful for your support. As we continue our important work, we hope you will continue to pray for, donate to, and support SDIA in whatever ways you are able.

Thank you for your support of Sheep Dog Impact Assistance, our nation's Sheep Dogs and all our nation's communities.

Respectfully,



SgtMaj Lance Nutt, USMC (Ret.)
SDIA Founder & CEO
Follow us on Facebook and Instagram to see how your donations make a difference!