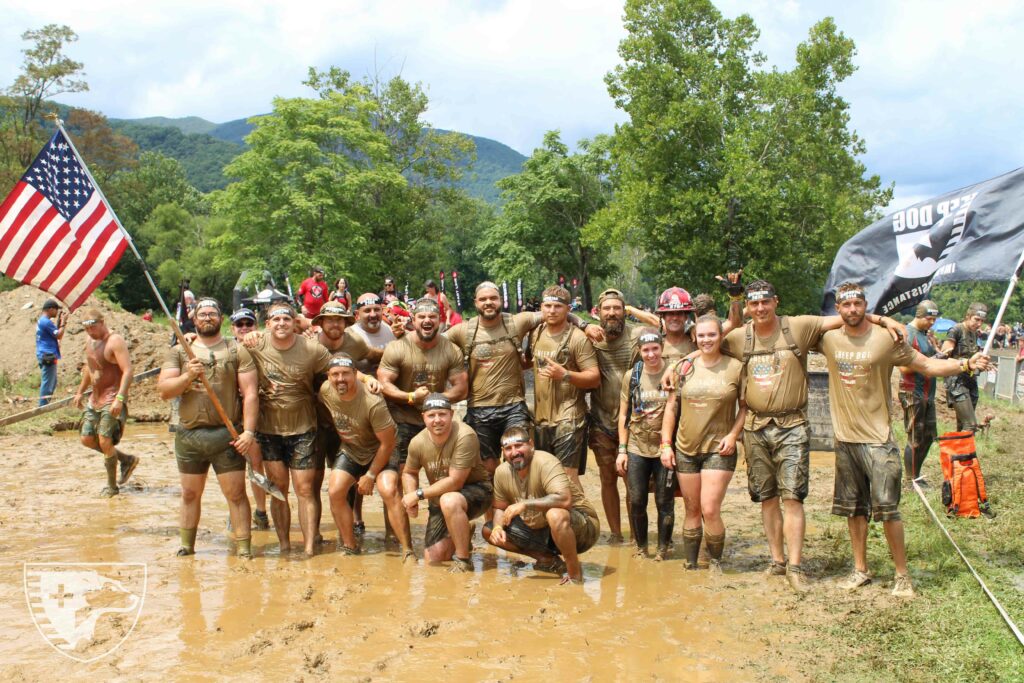 September is Suicide Prevention Month.
Many of us know or know of someone who has committed suicide. We also know that people of all ages, beliefs, professions, ethnic backgrounds and financial situations choose to end their lives. A widely publicized number of suicides for the veteran population is 22 per day, and it is estimated that the number of suicides in our first responder communities could be double that.
How can we curb this surge of lives lost?
How can we help those that are hurting so deeply?
How can we get these brave men and women who are willing to die for us to talk about "it"?
At Sheep Dog Impact Assistance (SDIA), we have seen that it starts with getting Sheep Dogs off the proverbial "couch" – that dark, desolate place that so many get stuck in – and around fellow Sheep Dogs who have suffered similar traumas & experiences. Being among their military and first responder brothers and sisters brings true understanding and the "I've-got-your-back" camaraderie necessary to foster healing. Adding an exhilarating, challenging outdoor adventure to remind them that they can overcome any obstacle can be the difference between renewing their purpose in life or choosing to end it.

Danny O'Neel joined the Army on 9/11/01 as a Forward Observer. In Sadr City, Iraq, in 2006, his unit lost 9 soldiers, with nearly all others sustaining injuries, including O'Neel who has shrapnel in his back and suffers traumatic brain injuries. Since then, 14 men from his unit have died at their own hand. O'Neel himself has contemplated and attempted suicide as he struggled with the guilt and shame of "allowing" his fellow soldiers to die or be wounded.
"I've learned that I can't control war,"
O'Neel
said. "But, I have to do my part to heal from it. That means getting my ass off the couch!"
As he participated in our Western North Carolina chapter's Spartan Super & Whitewater Rafting adventure weekend, he did just that. And he did so with Chris Melendez – a brother from his unit that he hadn't seen since Chris lost his leg in Sadr City in 2006.
The Spartan race was difficult, physically and mentally. "I was dehydrated and cramping," O'Neel said. "My body was shutting down. The terrain was extremely tough to navigate with all of the mud. My mind had to push all of that aside and push on. Watching Melendez [with his prosthetic leg] go over the obstacles at the Spartan Super was absolutely inspiring. Getting to see him was healing for both of us, and we learned that we can overcome any adversity."
As important as the physically challenging race was to his healing, being with other Sheep Dogs and his unit brother was even more so.
"The camaraderie that everyone who served misses, is found where we gather," he explained. "That feeling of being around like-minded individuals gives us a peace that is normally missing. I find that peace when I'm with my brothers."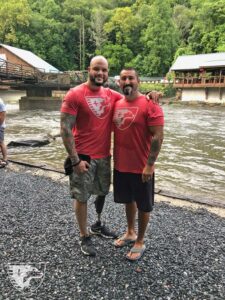 As these heroes deal with and are challenged by seen and unseen injuries, it is critical for us to remember the importance of keeping them engaged in living their lives in a positive way. Our Outdoor Adventures keep them moving, keep them off the couch, keep them progressing in that positive, meaningful way.
Click here to see more photos from the Western NC Chapter's Adventure weekend here
.
To learn more about and get on the list for upcoming Outdoor Adventures, contact
ABranum@SheepDogIA.org
.
If you are interested in helping more Sheep Dogs #GetOffTheCouch by becoming a member, volunteering with us, or making a donation to offset costs for our sponsored Sheep Dogs, visit
www.SheepDogIA.org
.
Written by Rose Corscadden (c) 2018