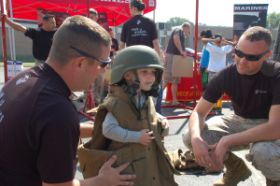 This years 2011 Patriot Day event was a spectacular success, primarily due to the efforts of our many wonderful volunteers and supporters. The events attendance was well above what we were expecting at 3,000, and we heard repeatedly that people are already looking forward to next years event. We were able to raise more than $2,500.00 in our effort to raise donations for "Sheep Dog Families in Need" during the holiday season, and the Wounded Warrior Project. We are excited about the number of families we will be able to help this Thanksgiving and Christmas!
Our sponsors for this event were amazing! We made the decision less than four months ago to organize Patriot Day, and our sponsors come through with flying colors to support us. We would like to give a special Thank You to the following sponsors:
5.11 Tactical
Louie's Grill of Rogers
Walmart
Aurora Tactical
Fast Lanes of Rogers
Coke
Parisi Speed School
Englander dZignPak
First Western Bank
Bounce-A-Roo
Bank of America
Clif Bar
Arkansas Sign & Banner
The RoArk Group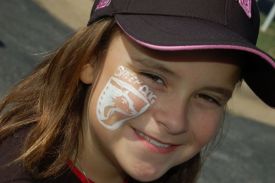 We are already making plans for next years Patriot Day event on either Sept 8th or 15th of 2012…we look forward to seeing you there!
Please visit our facebook page to see more photos of Patriot Day 2011.