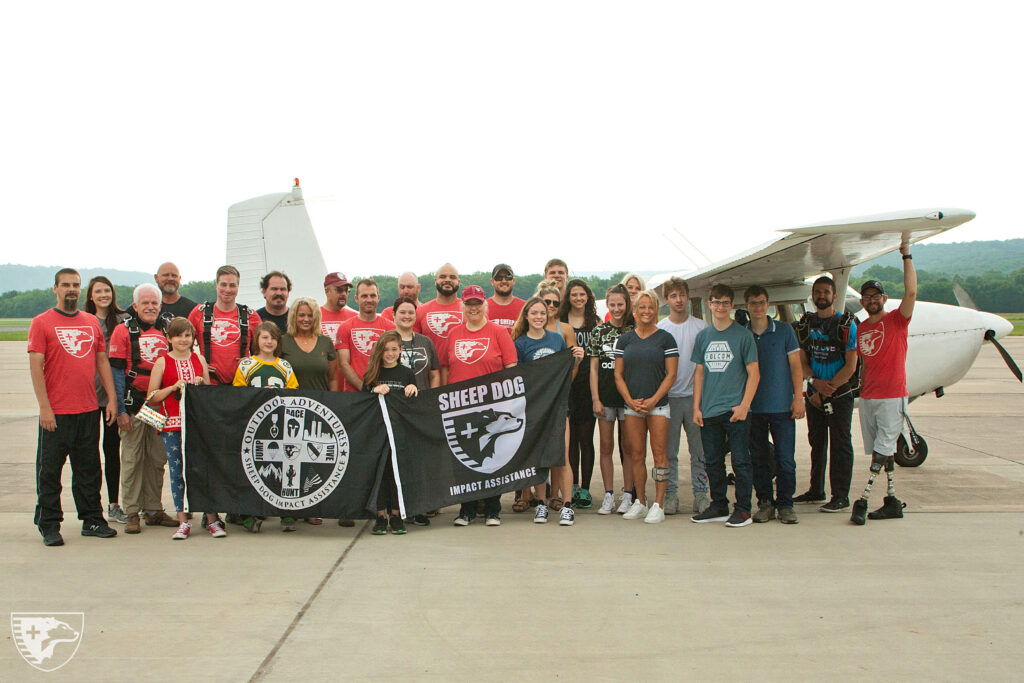 For Air Force veteran and SDIA Member Dana Ames, jumping out of a plane on June 2 was more than a bucket list item. Like so many, this grandmother allowed life to beat her down and isolate her. But then she joined #SDIA. SDIA is empowering her to get stronger, more fit and to #GetOffTheCouch! "I want to show people that not only is helping others a way of life," Dana said, "but it also helps yourself!"
At times, many Sheep Dogs feel beaten down, isolated, or depressed. Transitioning from a military or first responder career can be a huge struggle, especially for those injured in combat or the line of duty. These heroes need something or someone to remind them who they are and that they still have much to contribute to making the world a better, safer place. SDIA sponsors these Sheep Dogs for Outdoor Adventures to foster camaraderie and healing in a comfortable setting surrounded by fellow Sheep Dogs. Whether they have Post-Traumatic Stress Disorder (PTSD) and/or visible, physical injuries, they are able to relate to one another in ways others cannot.
While Dana may not have combat-related injuries, becoming a member of SDIA was a turning point for her. "I was looking for a nonprofit that worked with veterans that I could join and help," she said. As she volunteered for various activities and events, she found herself becoming happier, more active, and feeling accepted into the Sheep Dog family. No matter their age, rank, or affiliations, "They [didn't] let the fact that I'm a 52-year-old grandma stop them from accepting me as one of them!"
As for skydiving, "It was something I needed to do for me. I want my kids and grandkids to see that you must live this life…don't let your fears and the opinions of others stop you." Even if she hadn't jumped that day, she still would been there cheering everyone else on. "It is so amazing to see the joy in their faces and the changed lives!"
Watch our Facebook page for more photos on this Outdoor Adventure.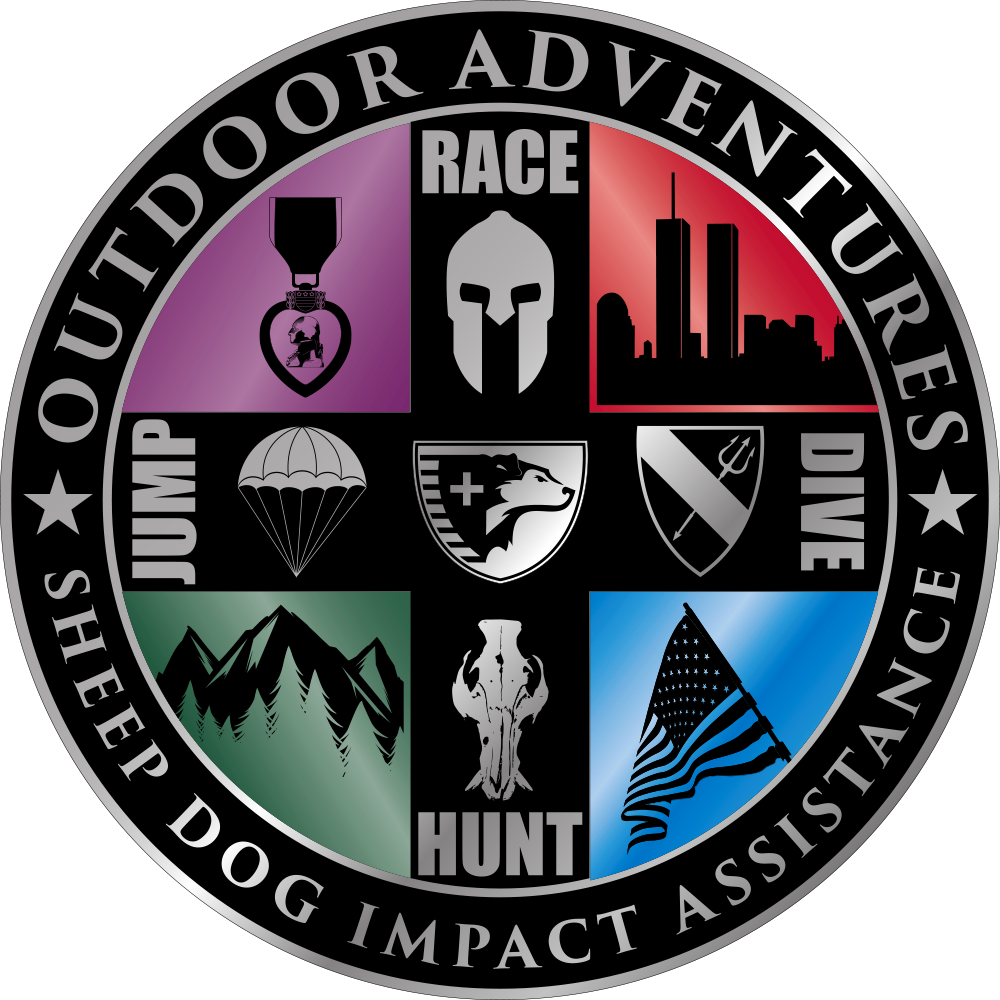 If you are a Sheep Dog – or know of one – that would benefit from the challenge and camaraderie of our Outdoor Adventures, contact Scott West (SWest@SheepDogIA.org or 417-239-9545) or Michael Nimmo (MNimmo@SheepDogIA.org or 479-841-6589).