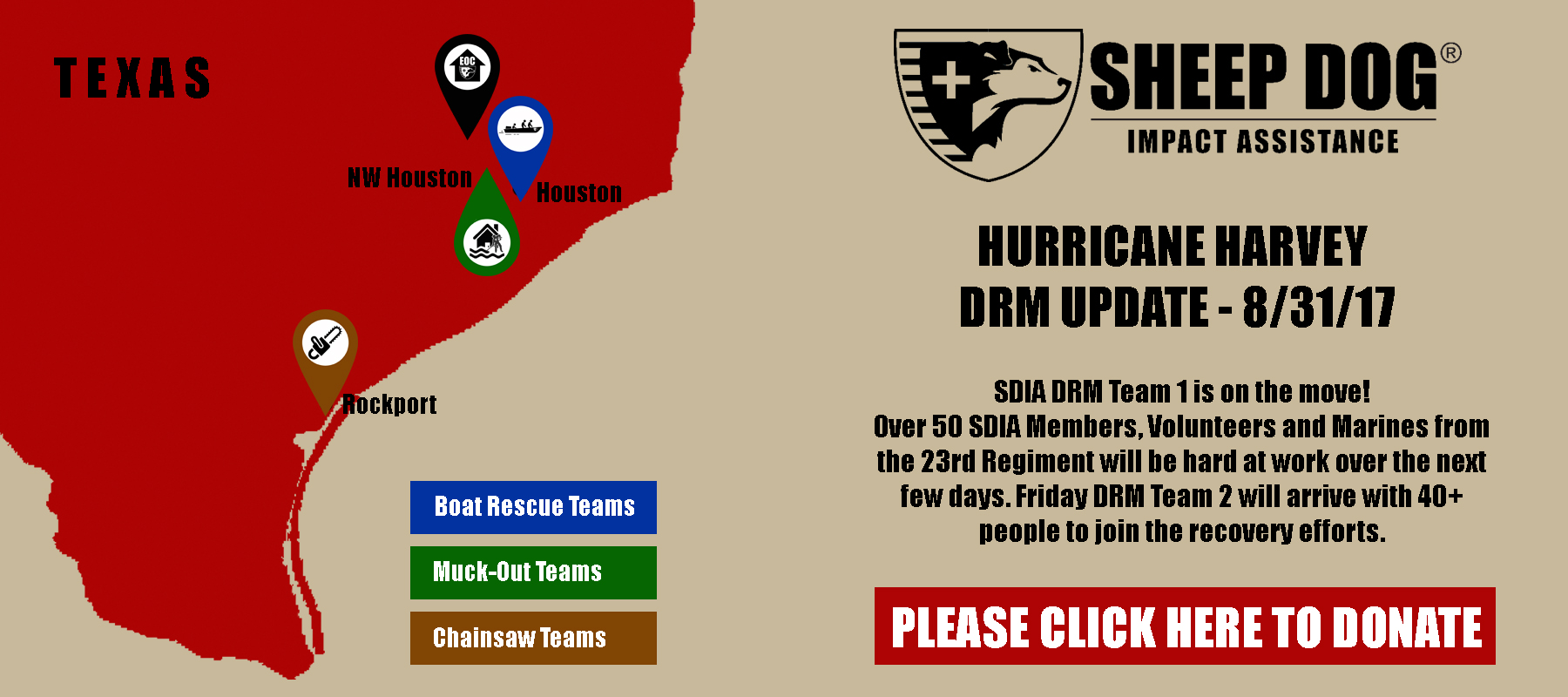 On Tues., 8/29, Sheep Dog Impact Assistance (SDIA) deployed Disaster Response Team 1 (DRT1) to the Houston area to assist with Hurricane Harvey recovery efforts. 20+ SDIA Members and Volunteers are on site; they were joined yesterday by a large contigency of 1st Battlion 23rd Regiment Marines that are stationed or live in the area.
DRT1 received their orders this morning and are on the move to help as many Texans as possible.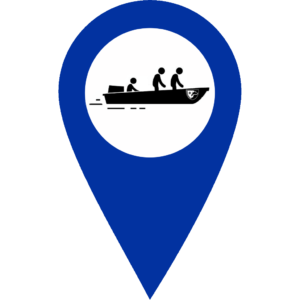 5 boat crews will assist with rescue operations in the Houston area.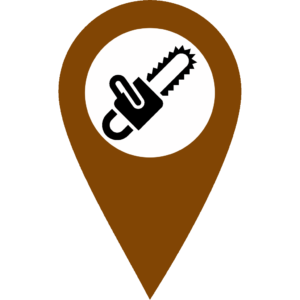 5 chainsaw teams will clear trees & debris and cover roofs & windows in Rockport, which sustained significant wind/storm damage, but little flood damage.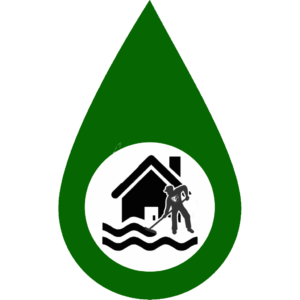 Remaining DRT1 members will conduct muck-out operations in Northwest Houston where waters have begun to recede.
DRT2 will arrive tomorrow (9/1) with additional SDIA Members and Volunteers to assist in our recovery operations. By Friday, more than 60 SDIA members and volunteers will have deployed from our Central Arkansas, Eastern Tennessee, Greater Cincinnati, Kansas, Michigan, North Texas, Northeast Oklahoma, Northwest Arkansas, San Antonio, Washington and Western North Carolina chapters and teams, as well as the National Office.
If you are available to deploy, please contact Fred Lawley at (479) 841-1041 or FLawley@SheepDogIA.org for instructions.
If you are able to donate/drop off fuel, water, and/or DRM supplies in Spring, TX, the need is great. Send an email here to coordinate.
CAN'T DEPLOY? Please consider giving a much-needed monetary donation to offset fuel and supplies purchases. This will be our most extensive and expensive DRM in our 7-year history.
Thank you for your support of Sheep Dog Impact Assistance, our nation's Sheep Dogs and communities in need.
***Please share this post with friends and family that may be interested in supporting SDIA's efforts.***