Sheep Dog Impact Assistance (SDIA) is honored to announce that our 5th Annual Charity Ball will be held on Saturday, April 22, 2017, from 5:00-11:00PM at the Embassy Suites Hotel & Spa in Rogers, with guest speaker, USMC Cpl Aaron Mankin (Ret.). Held each year, the Charity Ball is a formal fundraising event that includes dinner, silent auction, dancing, and an awards ceremony which recognizes our nation's Sheep Dogs – those in Military, Law Enforcement, Fire & Rescue, and EMS professions – who have lived out the SDIA motto, "Helping Others is a Way of Life." Funds raised will be used to sponsor Sheep Dogs injured in combat or the line of duty to go on an Outdoor Adventure to Washington DC and participate in the Marine Corps Marathon in October.
Guest speaker, Cpl Mankin, is a well-known inspirational speaker within military ci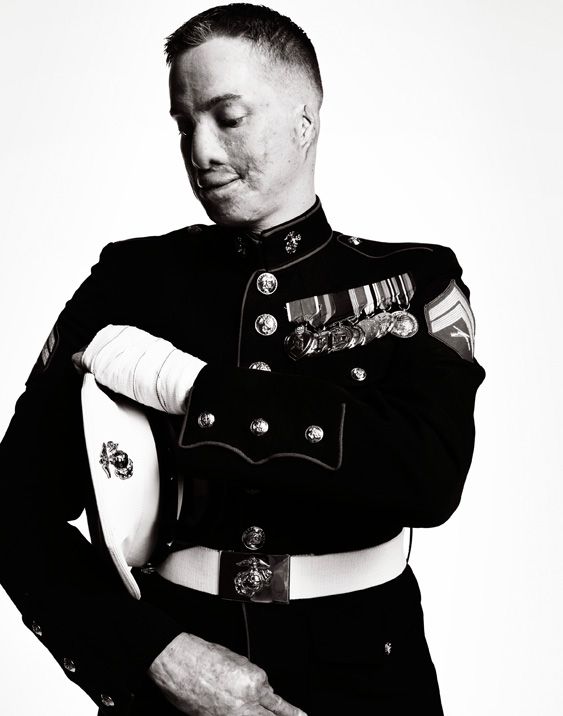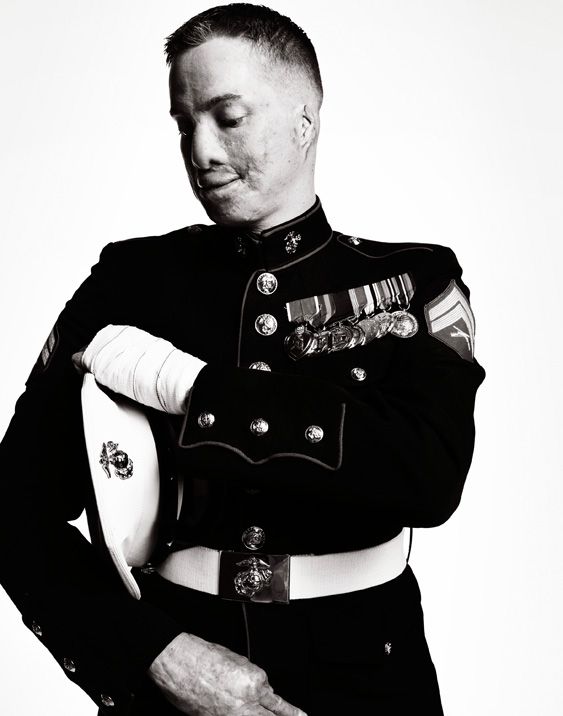 rcles, and will share his story at the Charity Ball. Cpl Mankin graduated with honors from Rogers High School in 2000 and joined the Marine Corp in 2003. Two years later, he deployed with Operation Iraqi Freedom as a Combat Correspondent (one who documents & reports on operations). He was wounded in 2005 when the amphibious assault vehicle he was in ran over an Improvised Explosive Device (IED) near the Syrian border. Six Marines died while 11 were injured, including Mankin, who had 2nd and 3rd degree burns to his hands, arms and face, as well as smoke inhalation injuries. Cpl Mankin currently lives in Northwest Arkansas with his two children and has become an advocate for veterans across the nation by sharing his story. He first participated in an SDIA Outdoor Adventure to Yosemite National Park last year when a group of 60+ spent five days amid the beauty and wonder of Yosemite. "Sheep Dog Impact Assistance gave me the chance to exercise a part of myself that these days is often left dormant – the part of me that is proud to be a Marine around other service members," he said. Relaxing and engaging with fellow Sheep Dogs turned things around for him. "The healing is so organic that you don't even realize it's happening."
SDIA hosts Outdoor Adventures throughout the year for fellow Sheep Dogs to provide them with the camaraderie and peer support that may be missing after a shift or tour of duty ends – two vital elements that promote a positive state of mind and perspective. For our sponsored Sheep Dogs, these adventures are much more than a getaway. While the outings are fun and exciting, injured Sheep Dogs' participation in these events is critical to their healing. Participating presents them with new challenges that test their rehabilitation progress, restores independence and self-confidence, and gets them off the couch and reengaged in living life to the fullest.
The Charity Ball is open to all military veterans, first responders, SDIA members and supporters, as well as the general public. Tickets are $65 per SDIA member/volunteer, and $75 for non-SDIA member Sheep Dogs, and $85 for general public; tables of 10 are available for $800. For more information and to purchase tickets to this inspirational event, visit the 5th Annual SDIA Charity Ball Eventbrite page. Pictures from last year's event can be viewed here.
To sponsor a portion of the event – or for a Sheep Dog couple to attend the Charity Ball – please contact Jayme at (740) 502-7475 or JLingo@SheepDogIA.org.