Sheep Dog IA Launches National Membership Program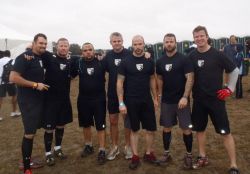 We are excited to announce the launch of our new National Membership program. We have a growing base of supporters across the country, and many of them have expressed an interest in becoming a member and/or opening a Sheep Dog Impact Assistance (SDIA) chapter in their community. The first step in expanding our Chapter Program further is to open our membership to interested persons across the country.
At last week's SDIA expansion meeting we discussed our ongoing efforts to expand SDIA on a national level, i.e. growing membership and expanding chapters. With the current level of interest, we felt it was the right time to complete our membership program and open it nationally. On the home page of our website you will now find a link that explains the different membership options, Volunteer, Reserve Member, and Active Member. Each option comes with a basic list of benefits and expectations.
Any person can be a member of Sheep Dog Impact Assistance if he or she is a) someone who has served honorably in the military or as a first responder, and has experience in either the military, law enforcement, fire & rescue or EMS services, b) someone who is willing to follow the rules and regulations set forth by the SDIA board of directors and its assigned and elected officers; c) honorary membership can be given to those with no military/first responder background, but they must have a Sheep Dog heart and mind, and be voted in by a unanimous active chapter vote.
We encourage you to browse the current list of provided information on membership and let us know if you have questions or concerns. We will be happy to answer any and all questions, and will work with anyone interested in becoming a proud Sheep Dog IA member.
We look forward to expanding our ever growing ability to assist those in need.
Helping Others is a Way of Life