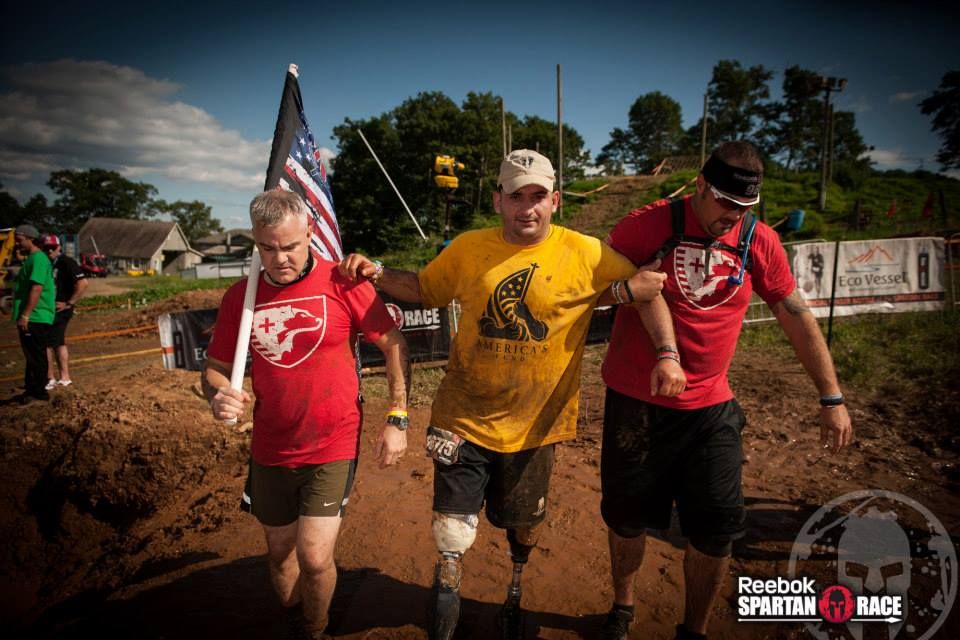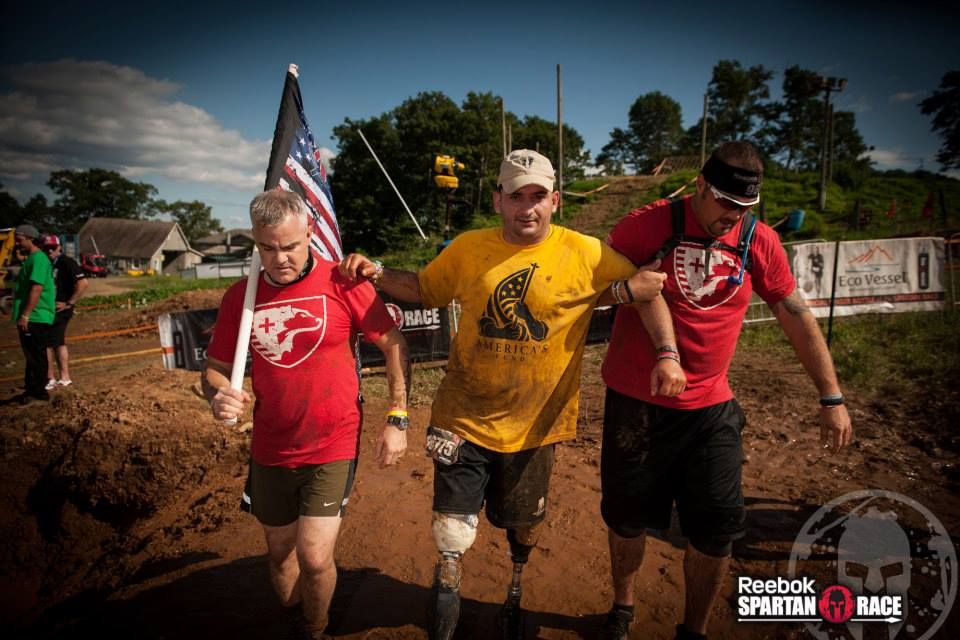 Our 2013 Super Spartan Race in central Virginia was an experience not soon to be forgotten by the many Sheep Dogs and supporters that ran the race with us. The camaraderie, challenging Spartan Race, and the gorgeous views of the surrounding Virginia countryside made this one of our most memorable events to date. We could not be more proud of the Sheep Dog/Wounded Warrior members, guests and supporters that ran the race with us. We met some amazing people along the route, and always, the support shown by fellow racers makes these adventure races even more rewarding.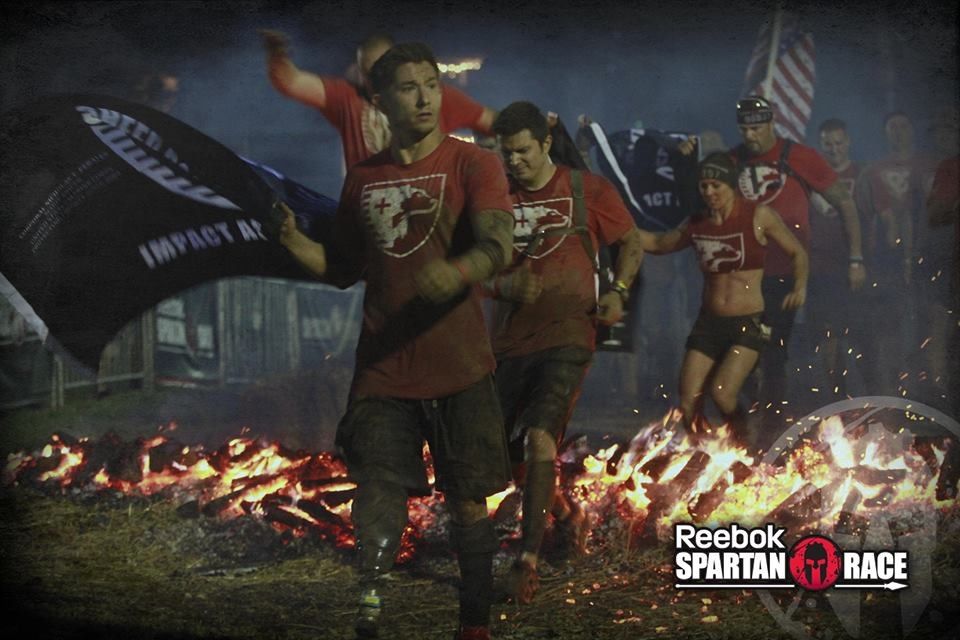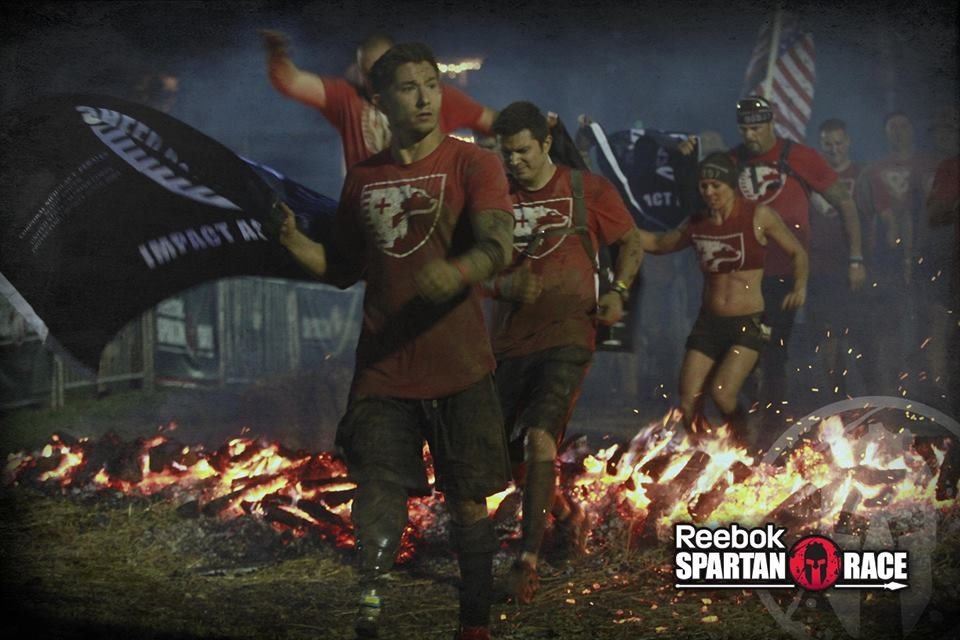 Along the route we met and made friends with many people, including Sgt. Alejandro (Alex) Jauregui, Nathan Fair, and Jake Helms. Alex is a double amputee who was severally injured when he stepped on an IED in Afghanistan. Nathan and Jake, both soldiers, were at the race with Alex to help him through the 9+ miles of grueling obstacles. Upon seeing these three Warriors making their way on the course we decided to join them and make them part of the SDIA team and family. We stayed together for the reminder of the race and were proud to cross the finish line with Alex, Nathan & Jake. You can learn more about Alex via this link http://williamspioneer.com/williams-welcomes-home-army-sgt-alejandro-jauregui/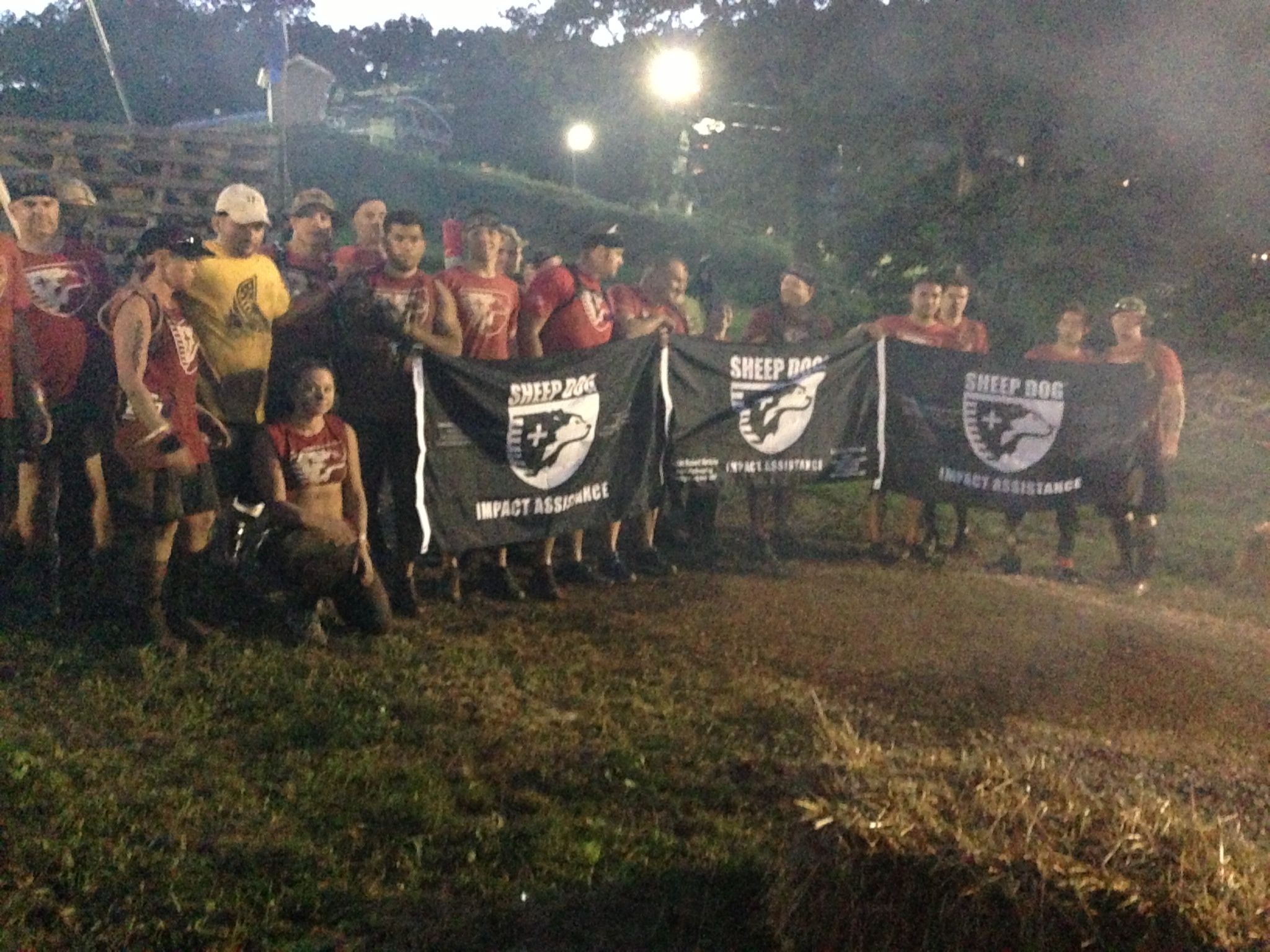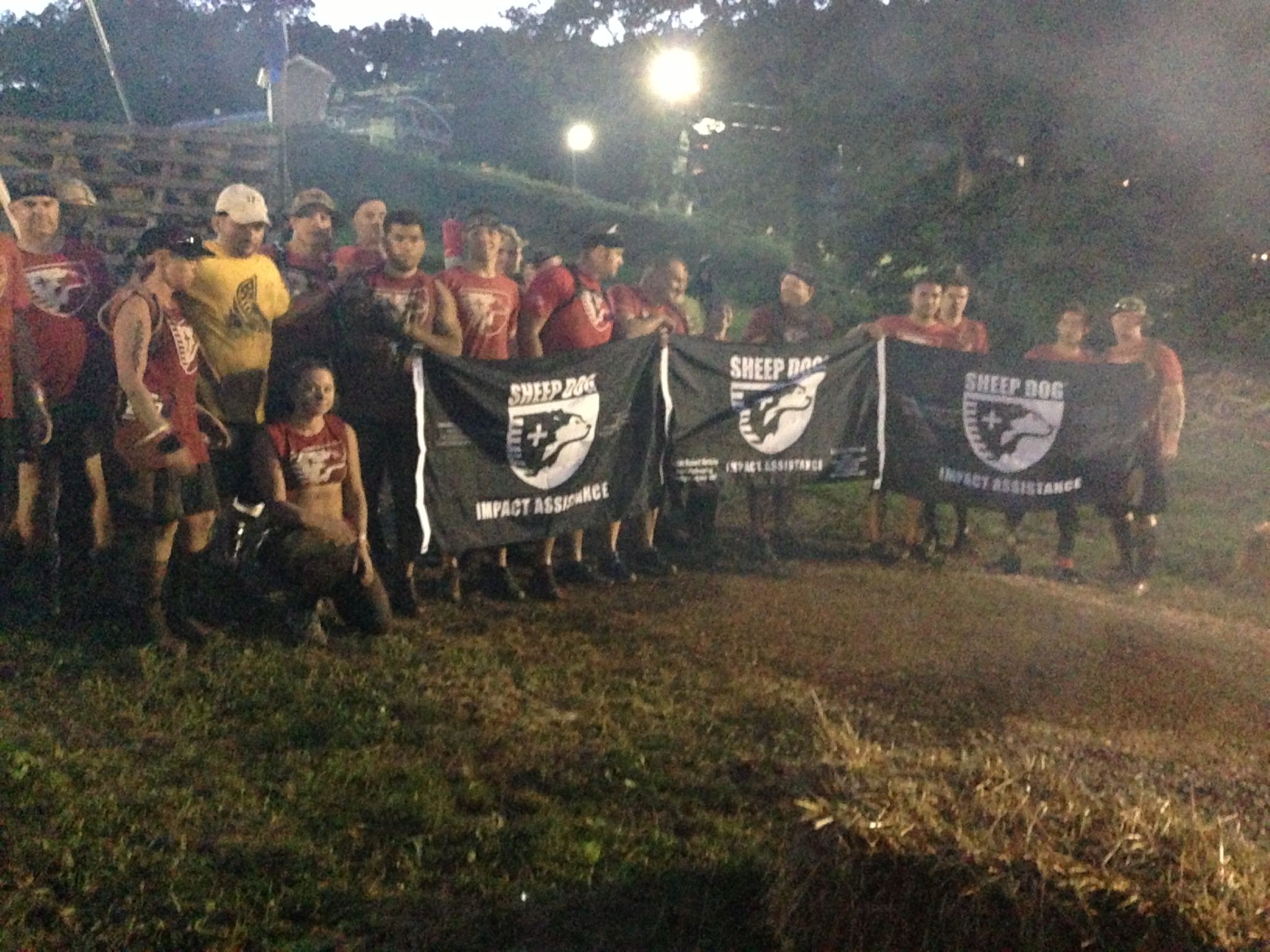 Before we met Alex, we were already on a mission to run with and honor several brothers, fellow Sheep Dogs who had joined us for the race. Cpl Nick Perales from San Antonio, TX; Cpl Sebastian Gallegos from San Antonio, TX; Sgt Mike Vickers from Jacksonville, NC; Lyle Watkins of the Henderson County Sheriffs Dept; and Jeremy Mann & Chris Lewis of the Atlantic Beach Fire Dept. All of these men had either been severely injured in combat, or were dealing with a trauma in their lives. All them had made a significant contribution to their country and communities through their service and sacrifice.
We dedicated five Sheep Dog flags during this Super Spartan race. All five flags were presented to the men listed above, a tribute to honor them for their commitment to the Sheep Dog way of life…sacrifice before self! It was an honor to run with all of them, and we cannot say Thank You enough for their service and dedication to us all.
We are already looking forward to our next adventure race…to encourage, motivate, and inspire fellow Sheep Dogs. Never forget, never give up!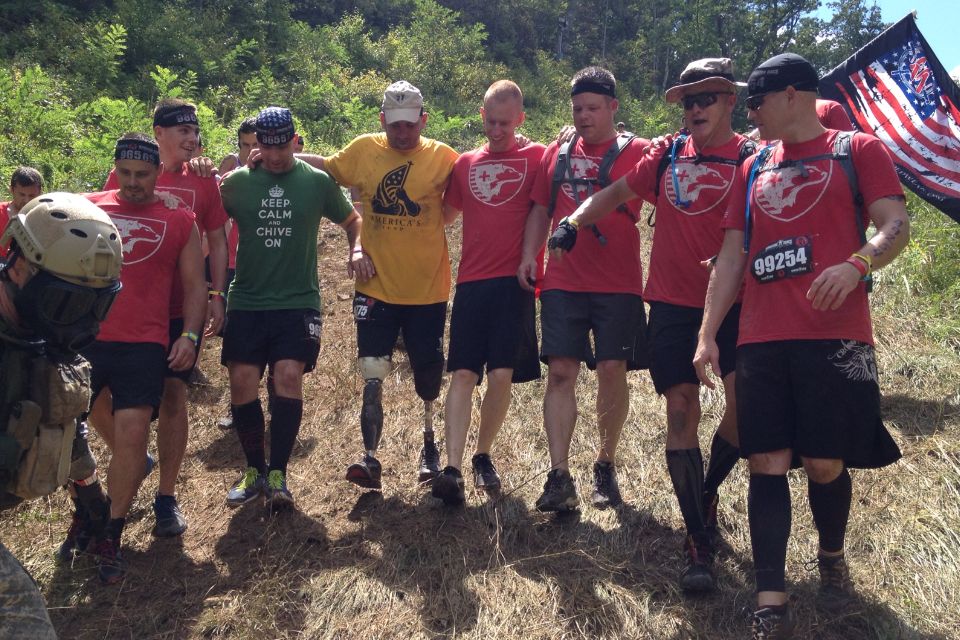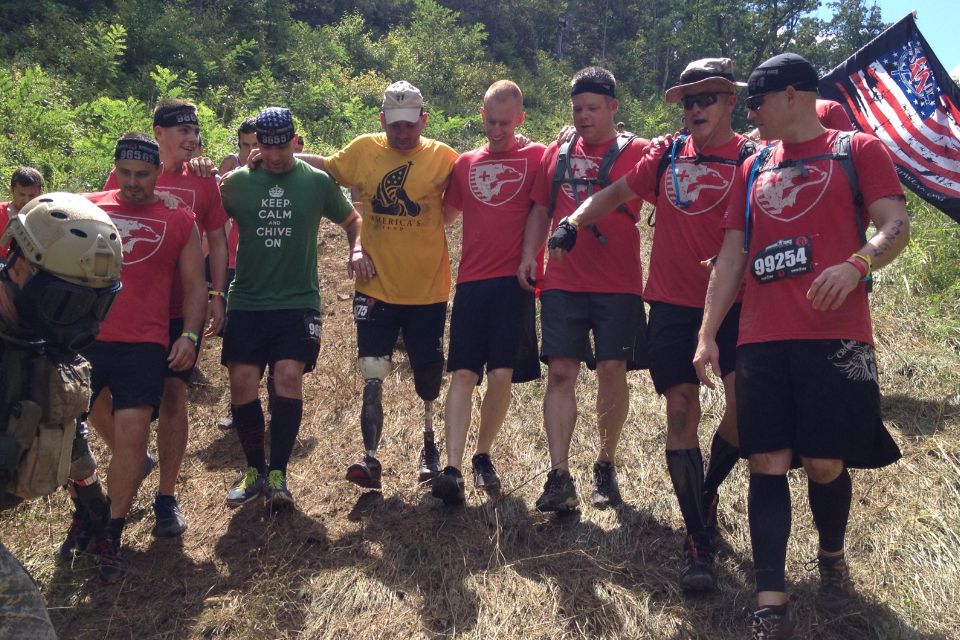 Please see the attached link for more images from the race. https://www.facebook.com/media/set/?set=a.560061000697143.1073741835.118696028166978&type=3