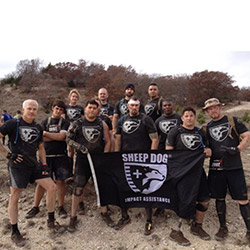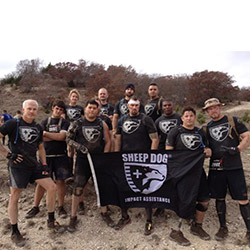 On December 8th, SDIA members from Arkansas and Texas participated in the Spartan Beast in Glen Rose, TX. They were honored to have Wounded Warriors, Cpl Nick Perales and Cpl Sebastian Gallegos, join them in conquering 13+ grueling miles and 30 challenging obstacles enroute to completing the 2012 Spartan Beast. Nick and Sebastian are U.S. Marines and are currently at the Ft Sam Houston Medical Center in San Antonio, TX, where they are finishing their rehab requirements due to injuries sustained in Afghanistan. Nick lost his right leg just below the knee, and sustained additional trauma to his left leg from an Improvised Explosive Device (IED) while on patrol in Afghanistan. Sebastian lost his right arm at the shoulder from the blast of a separate IED while on patrol in Afghanistan.
As you can imagine, Nick & Sebastian were an inspiration to all the SDIA members and race participants on the course. Shouts of encouragement from countless race participants could be heard during the 10 hour evolution of completing the 13 plus miles of the Spartan Beast. Before this race, the farthest Nick had attempted to walk or run on his prosthetic leg was six miles, and Sebastian was still looking for a way to test the true abilities of his prosthetic arm. Both young warriors now know their true limits…there are NO LIMITS where and when you are willing to try. We could not be more proud of these two men.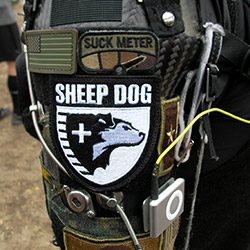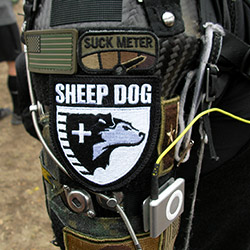 Nick & Sebastian are now full members of SDIA and we are proud to call them brothers! A special Thank You to Propper International for supporting our efforts to make this race possible for Sebastian and Nick, we could not have done it without their assistance. We encourage you to visit www.Propper.com to learn more about Propper and the support they are giving Sheep Dog IA.
Watch this link for an overview of the race, and a sampling of the motivation this experience had on everyone involved. http://youtu.be/6JkE_OQwzEw
Additional photos can be seen via our website photo gallery. https://sobeso.com/sheepdogianew_org/gallery-2/
Thank you for your continued support, we could not motivate and encourage our Wounded Warriors/Sheep Dogs without you. And a special Semper Fi to Nick and Sebastian!