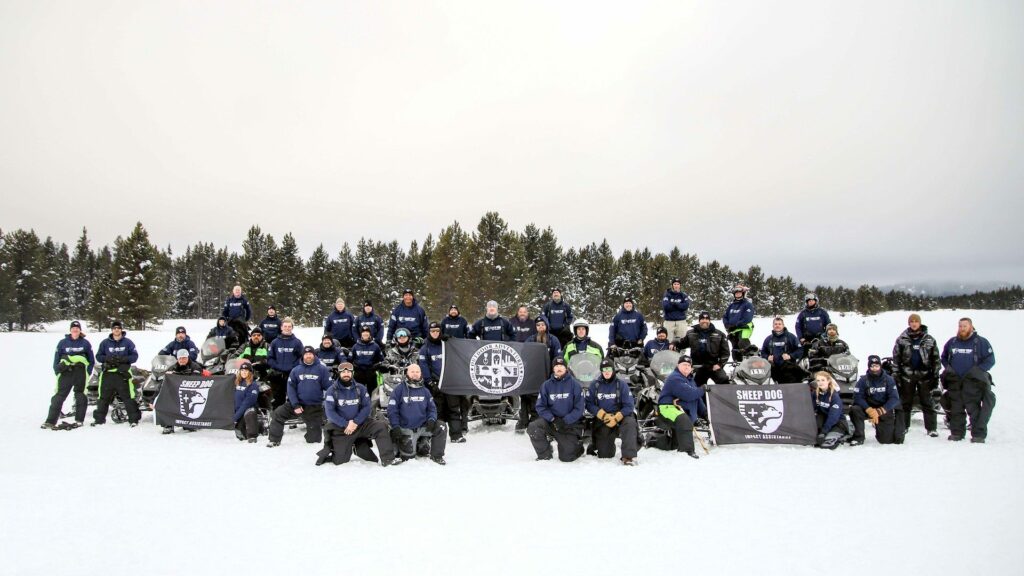 Our Programs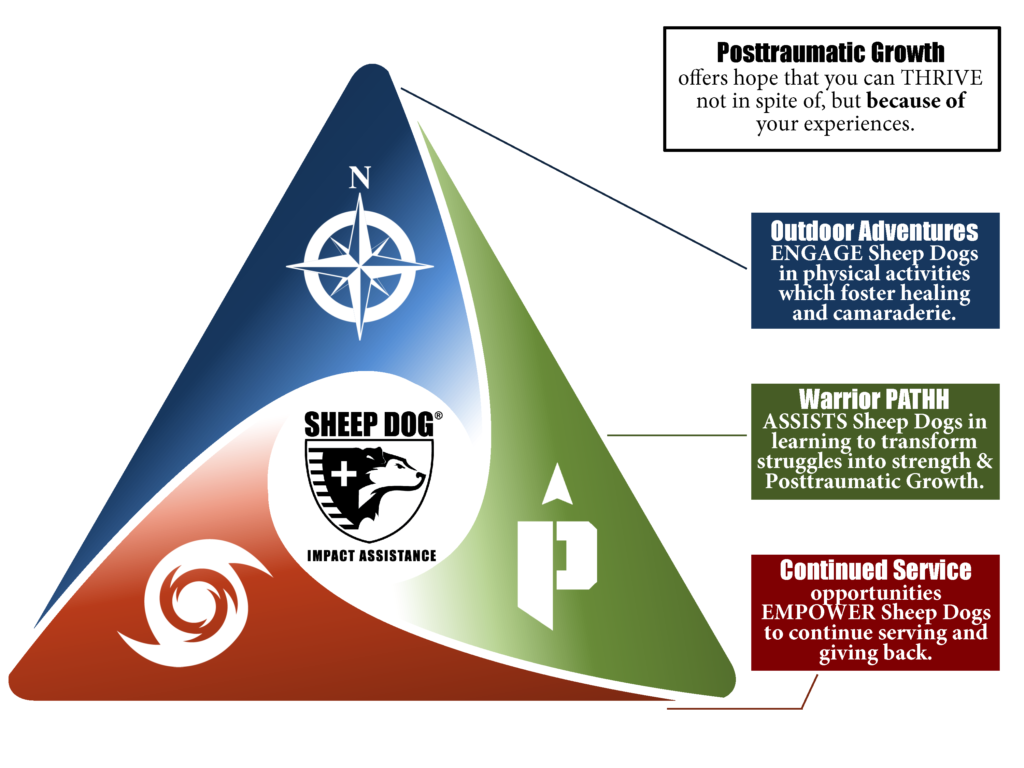 The US Department of Veterans Affairs (VA) states that more than 6,000 Veterans die by suicide each year, and twice as many First Responders die by suicide than in the line of duty. Post-traumatic stress, injuries, depression, addiction, and isolation plague our Sheep Dogs to the point of thinking about and/or attempting suicide.
By gathering together Sheep Dogs who have suffered similar traumas & experiences in opportunities for physical activity, camaraderie & healing (Outdoor Adventures), training to transform struggle into strength and posttraumatic growth (Warrior PATHH), and volunteer opportunities for Continued Service (disaster response missions), SDIA has found this process to be critical to their overall well-being. SDIA is able to ENGAGE, ASSIST & EMPOWER our nation's heroes to Get Off The Couch™ with their brothers & sisters, which prevents suicides in our Veteran and First Responder communities. fulfilled.
Outdoor Adventures gift Veterans and First Responders injured in combat or the line of duty with the opportunity to #GetOffTheCouch and actively ENGAGE in healthy outdoor activities with like-minded individuals. These adventures foster camaraderie, healing and offer a sense of belonging many have missed since they served.
Warrior PATHH is the nation's first non-clinical program designed to teach struggling Combat Veterans and First Responders how to use their past trauma and experiences to achieve Posttraumatic Growth (PTG) and launch themselves into living their best lives. PTG offers hope that they can thrive — not in spite of but because of their experiences. This transformative program begins with seven days of intensive and immersive PTG training that ASSISTS these Sheep Dogs in transforming times of deep struggle into profound strength and lifelong growth. As a proud member of the Gary Sinise Foundation Avalon Network, we are honored to facilitate this training in the Northwest Arkansas region.
Continued Service/Disaster Response EMPOWERS Sheep Dogs to continue serving and giving back to their communities and country. SDIA was founded on disaster response, and it continues to be our primary continued service opportunity. Other opportunities to serve are found within each community and include assisting with events, cleaning/maintaining parks, distributing food & water, and other local needs.
When Sheep Dogs Get Off The Couch together, their attitude, motivation and perspective are drastically improved.
For Sheep Dogs, "Helping Others is a Way of Life" and "Helping is Healing."