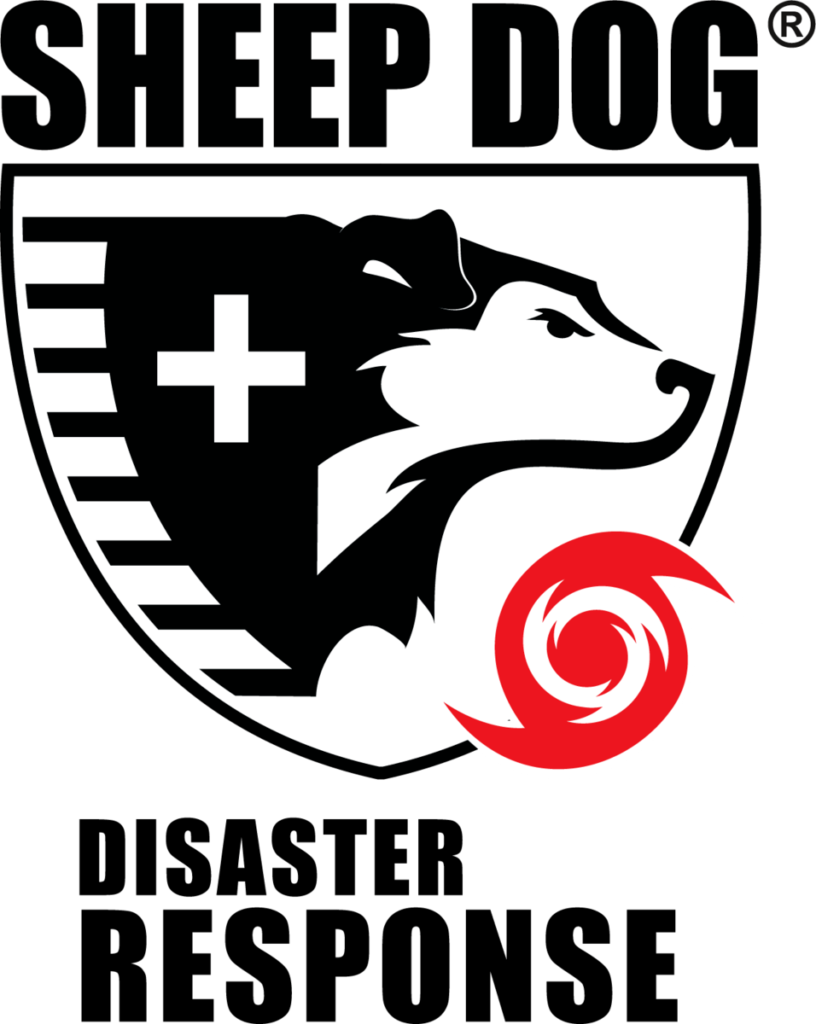 Disaster Response (DR) is what SDIA was founded on, and it continues to be our primary continued service opportunity. As the volunteerism portion of our Get Off The Couch™ programming, these missions EMPOWER our Sheep Dogs to continue serving their communities and country in times of need.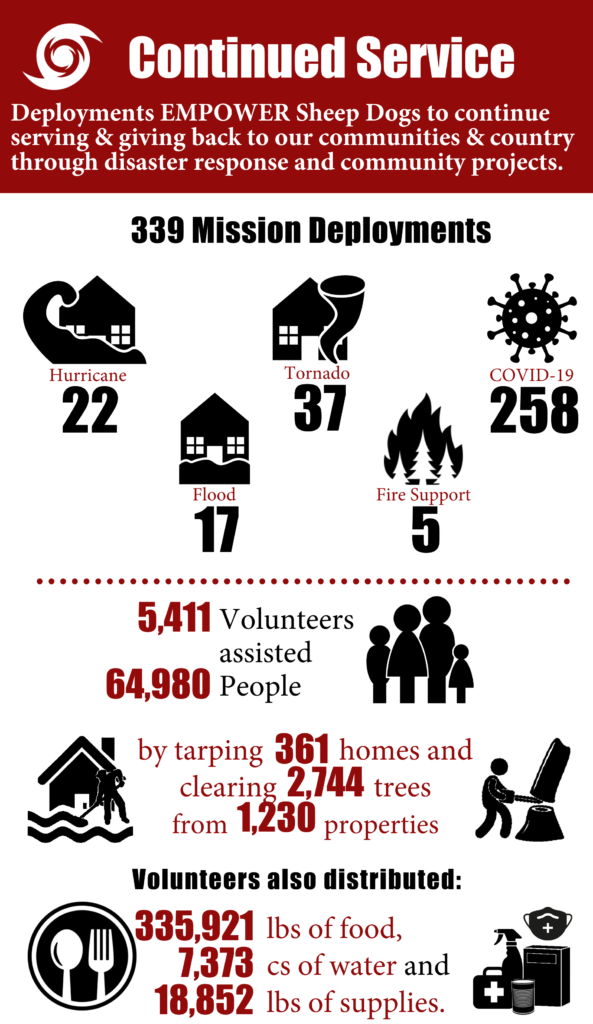 While larger, national disasters make up most of these missions, SDIA encourages our members to help with local community "disasters", such as conducting minor home repairs for disabled veterans, making a park safe for children, cleaning national cemetery headstones & grounds, working in a soup kitchen, or coaching a youth sports team. All are disasters to those who are affected and are opportunities to serve and give back.
Working alongside fellow Sheep Dogs and giving back to their communities satisfies their innate desire to serve and provides a sense of belonging and purpose many have been missing.
From 2010-2021, 5,411 SDIA Members and Volunteers deployed on 329 Disaster Response Missions, assisting more than 64,980 people. Teams tarped 361 homes and cleared 2,744 trees from 1,230 properties. In addition to these physically taxing tasks, Teams also distributed 335,921 lbs of food, 7,373 cases of water and 18,852 lbs of hygiene, cleaning and miscellaneous supplies.
"It felt so good helping people and talking to folks in need. At the end of each day I felt beat up and tired…and very happy looking forward to the next day. I have a need to serve as it makes me whole as a human. Through this organization I get to be part of something bigger than me."

–Scott S., Army Veteran and first-time Disaster Response volunteer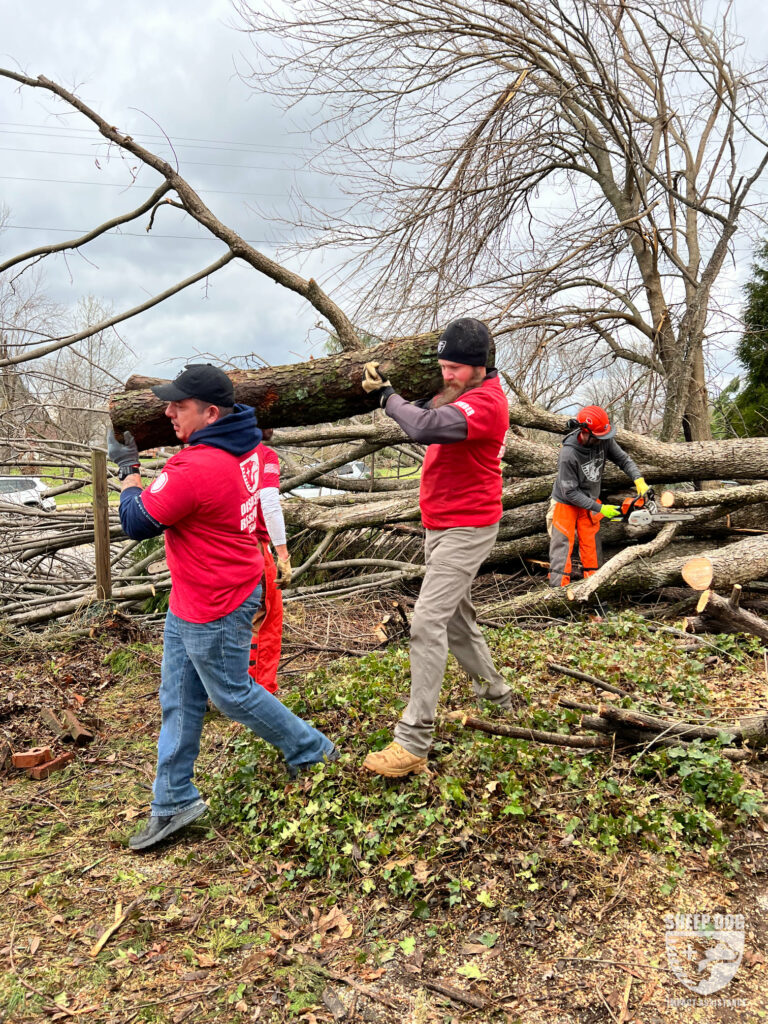 Interested in deploying on an SDIA Disaster Response Mission (DRM)? Email DRM@SheepDogIA.org.
NOTE: We respectfully request that you become a registered Member or Volunteer with SDIA prior to deploying. Visit our Get Involved page to join.