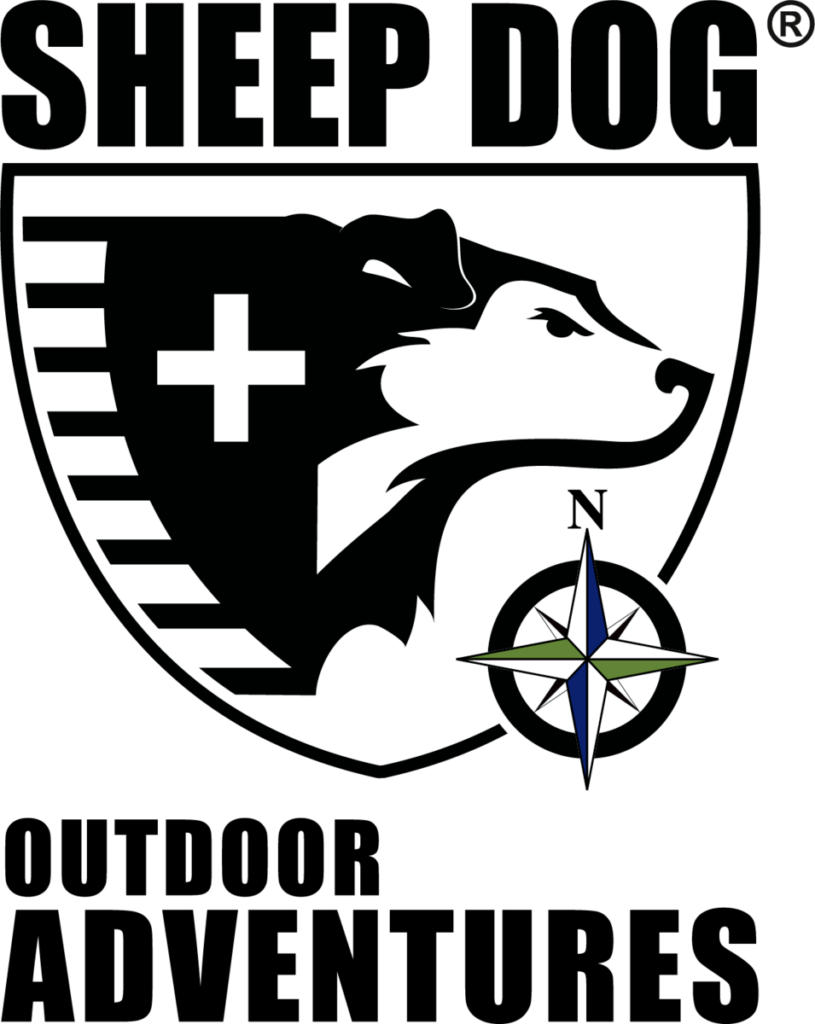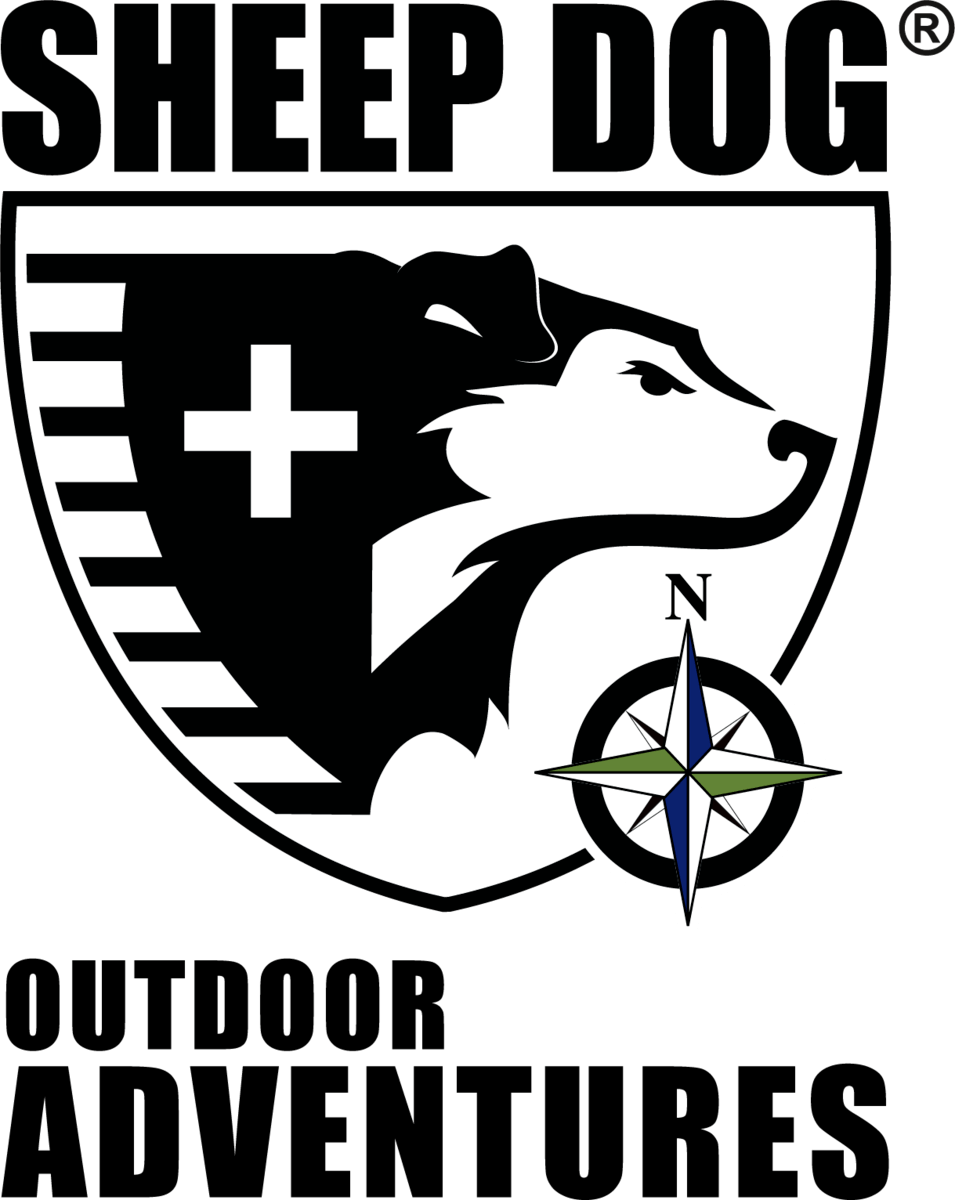 As our primary Get Off The Couch™ program, SDIA offers Outdoor Adventures to ENGAGE Sheep Dogs in physically challenging activities that foster camaraderie, peer support and healing.
"On an OA with Sheep Dog, I learned that I was not alone and that I had friends with similar issues that I could call on anytime I need. They welcomed me with open arms and no judgement to where I shared my story with them, and in return I was reassured that I would never have to feel alone again."

Outdoor Adventure Participant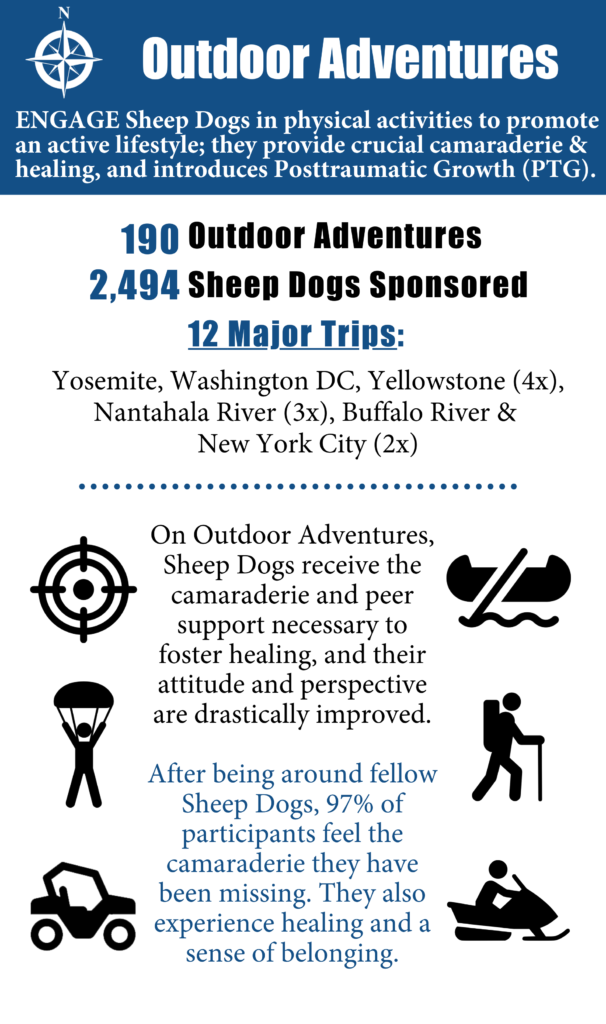 From 2010-2021, SDIA has hosted more than 190 Outdoor Adventures (OAs), sponsoring 2,494 Sheep Dogs for amazing adventures at no cost to them. Many OAs are held locally, but we have also taken groups of Veterans and First Responders to places like Yosemite, Washington DC, Yellowstone, Nantahala River and New York City.
Outdoor Adventures include hunting & fishing, obstacle course races, skydiving, RZR riding, hiking, snowmobiling and many more activities. For our sponsored Sheep Dogs (those injured in combat or the line of duty), these no-cost adventures help them test their rehabilitation progress, restore independence and self-confidence, and support living an active lifestyle. These opportunities for healing and camaraderie are vital to inspiring a positive state of mind and perspective.
If you are interested in joining in the adventures, or know of a Sheep Dog who would benefit from the fun and camaraderie, please email SWest@SheepDogIA.org or click here to complete the Application/Vetting Form and online waiver to get on our waiting list.
After being around fellow Sheep Dogs, 97% of participants feel a sense of belonging and the camaraderie they have been missing. Many also experience organic healing when with like-minded Sheep Dogs.