HOW WE'VE HELPED
From March 24 thru May 20, 2020, SDIA's Teams & Chapters across the US have delivered food, masks, disinfecting supplies and other necessities to those in need.
16,777 People assisted
127,360 lbs Food, Water & Meals delivered
754 lbs Disinfecting Supplies delivered
56,525 lbs Donated Food Transported to Food Banks
5,998 N95, Medical & Handmade Masks delivered
29 Prescriptions & other items delivered

WHERE WE'VE HELPED
From Hawai'i to New York City, our Teams & Chapters have been busy helping residents and frontline essential workers stay safe and healthy.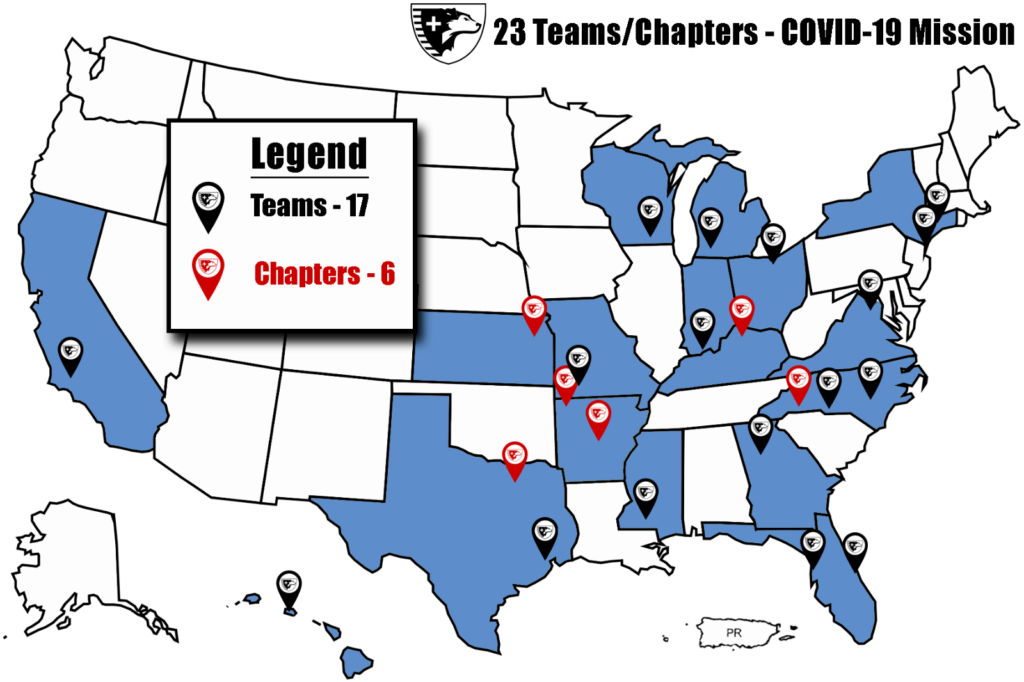 HOW YOU CAN HELP
Your generous donations – large & small – will help us reach our goal of $100,000 by September 1. YOUR kindness, caring and support literally saves & changes lives!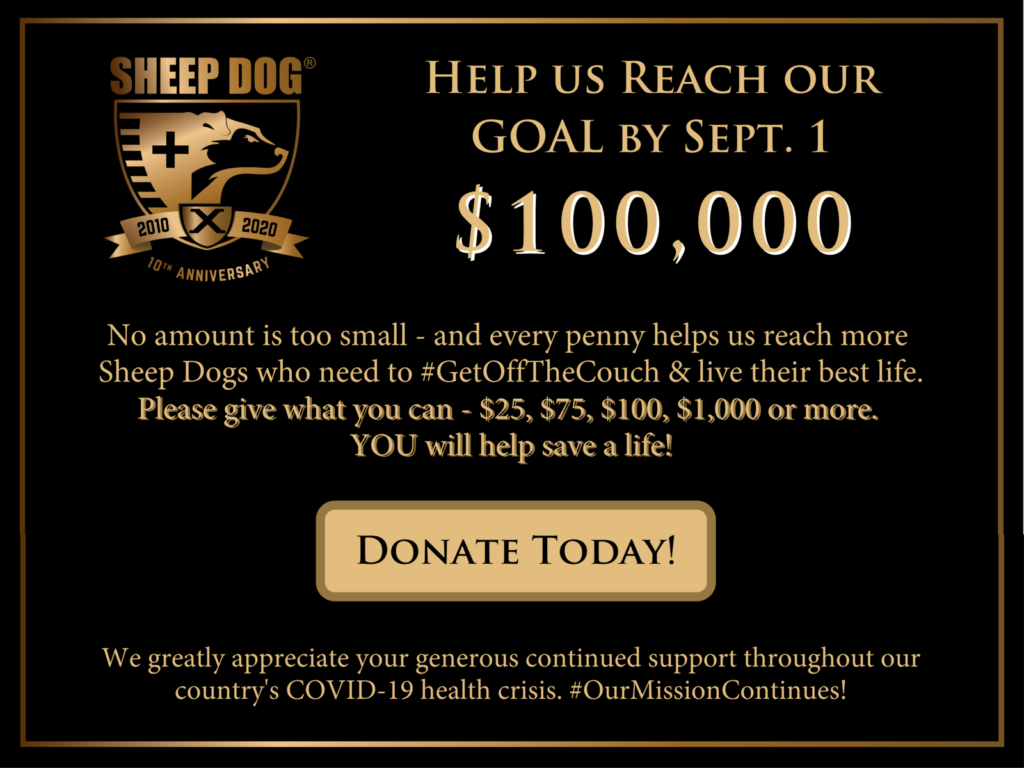 Another option is to become a recurring donor in our 10th Anniversary campaign – "$10 for 10"! Sign up and your monthly donation will automatically come to us and be used to help change the lives of more Sheep Dogs.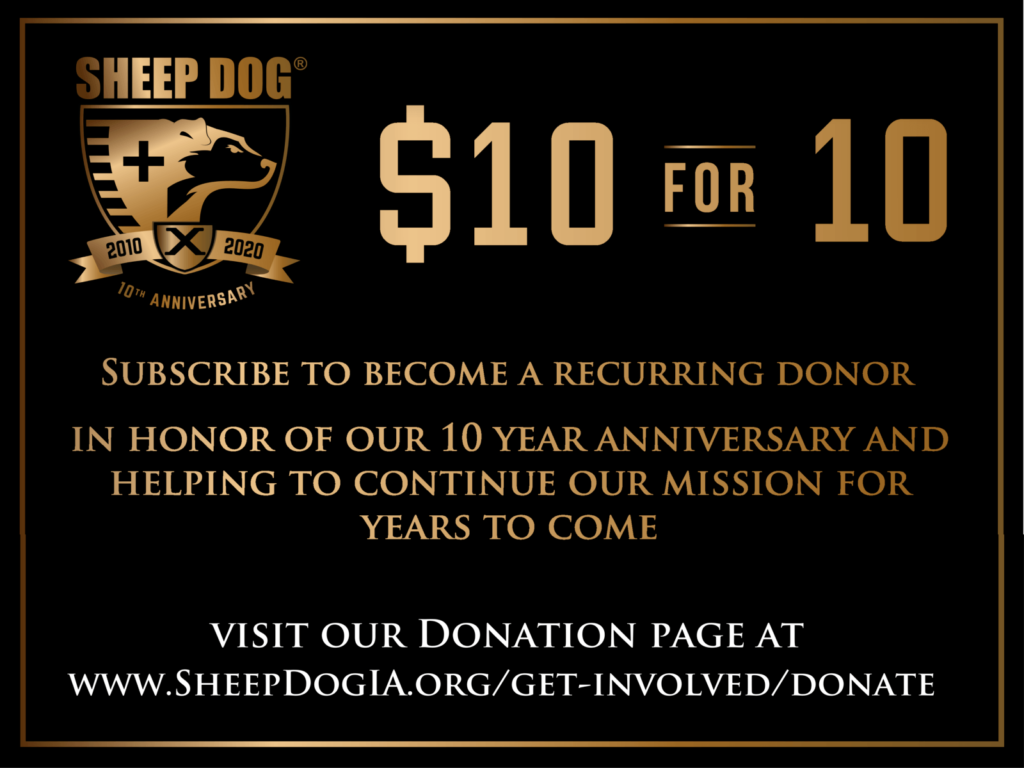 $10 for 10 – Become a recurring donor in honor of our 10-year anniversary and you'll help to continue our mission for years to come! www.SheepDogIA.org/get-involved/donate

WHO YOU'VE HELPED
Every day, your support reaches into the lives of our Sheep Dogs and helps them make positive changes to reengage in living an active, meaningful & productive life. THANK YOU!

Army Specialist Christopher M. served from 2000-2009 when he was medically retired after suffering severe injuries. Once retired, the military told him to go home and sit on the couch. With nothing to do but dwell on his injuries and his lost purpose & self-worth, Chris became depressed and was hospitalized for suicidal ideations.
After his release, he linked up with SDIA through his Vet Center and went on our snowmobiling trip to Yellowstone National Park. Before the trip, Chris was feeling useless, lost, drained and empty. But while on the trip, he connected with others who had lived through similar traumas, and experienced the camaraderie he'd been missing.
Chris now feels successful, energetic, and happy, and is the Team Leader for our Southern Indiana Team. He deploys on Disaster Response Missions to give back, and goes on Outdoor Adventures to learn how his Team can host their own. During our nation's health crisis, he has sewn over 800 masks for local first responders and medical. Truly, "Helping is Healing."


Founded in 2010, Sheep Dog Impact Assistance (SDIA) is a nationally recognized non-profit organization founded and headquartered in Rogers, Arkansas. SDIA exists to engage, assist and empower our nation's "Sheep Dogs" (Veterans, Law Enforcement, Fire & Rescue, and EMS personnel) to Get Off The Couch™ through our Disaster Response Mission and Outdoor Adventure programs to reengage in living an active, meaningful and productive life.