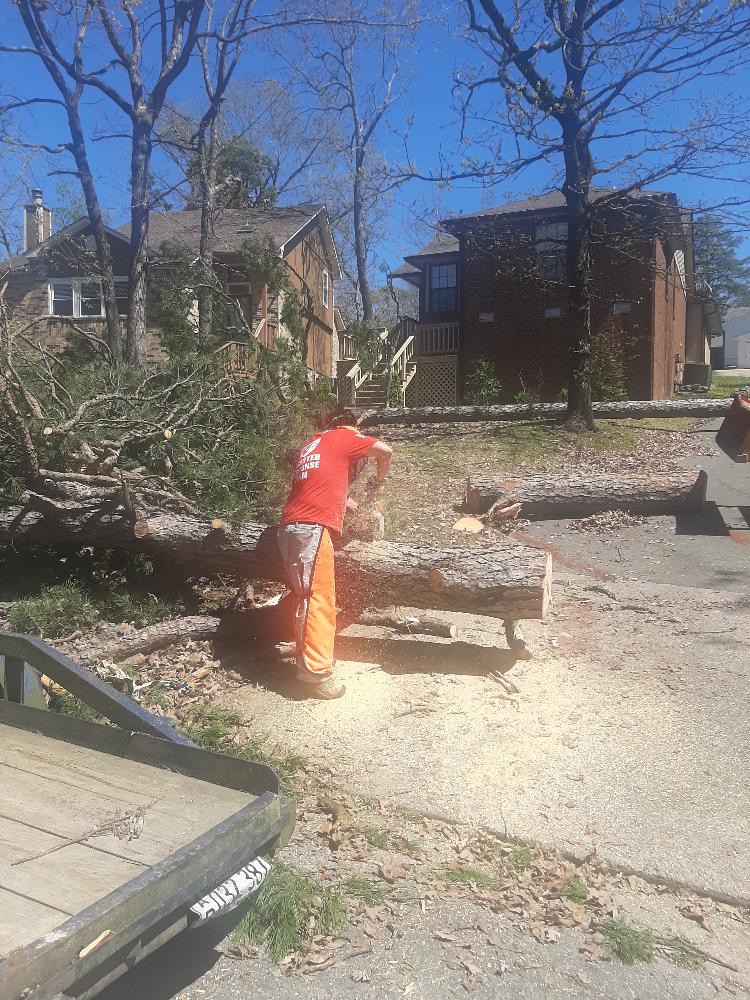 We're helping as many as we can, but we need your support to keep serving those impacted by recent tornadoes.
As our Disaster Response (DR) Teams wrapped up their work in Mississippi last Thursday, they quickly inventoried, restocked, and geared back up to focus on the areas devastated by tornadoes in the south on Friday.
Saturday morning, our Central Arkansas Chapter deployed to West Little Rock, and our Southern Indiana Chapter headed to Sullivan, Indiana – both teams got right to work helping residents. And yesterday morning a DR Team from Northwest Arkansas traveled to the small town of Wynne, Arkansas, and began chainsaw operations to remove trees from homes, roads and property.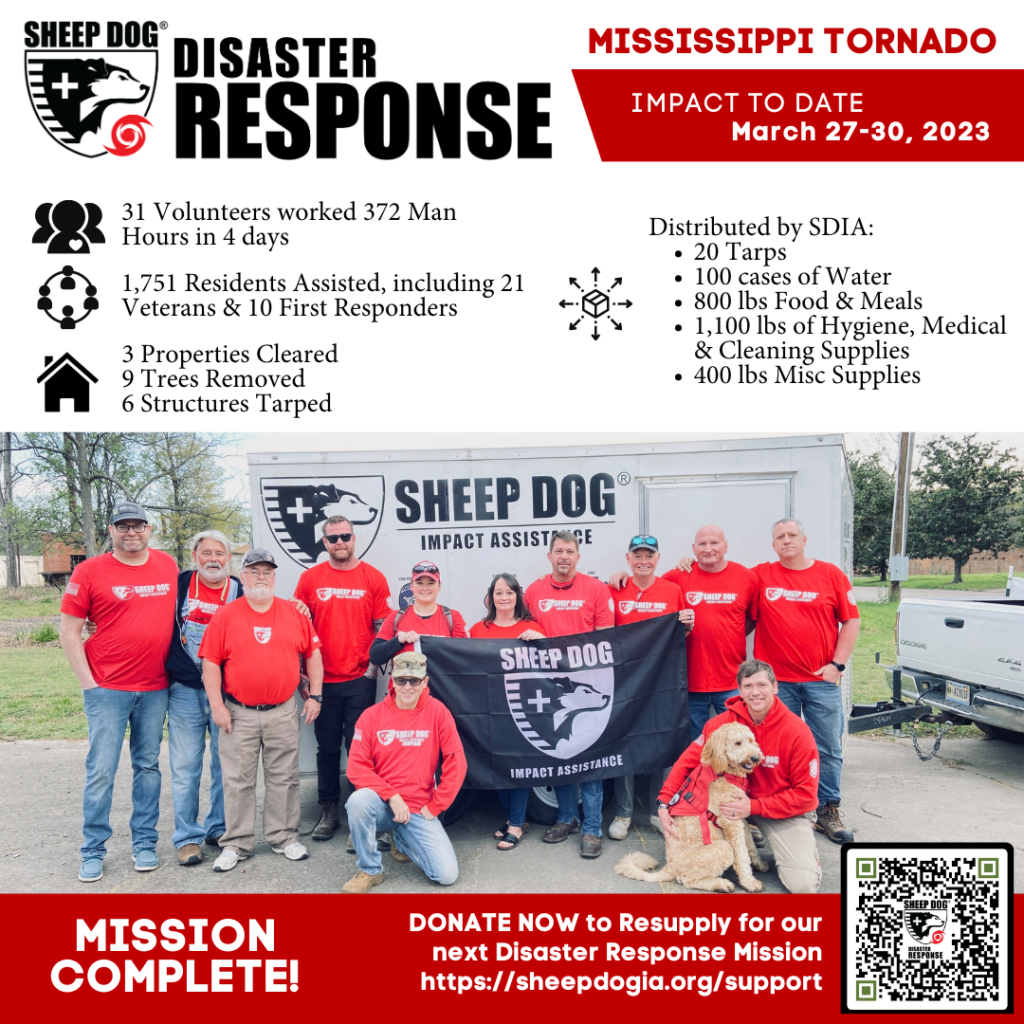 Our DRM Team in Indiana wrapped up their work Sunday and have returned home safely, but our Arkansas teams will be in the Little Rock area through the end of the week. 
We – and those affected – need your support more than ever as the DRM Team continues their work on the third consecutive Disaster Response Mission in 1 week. Will you help?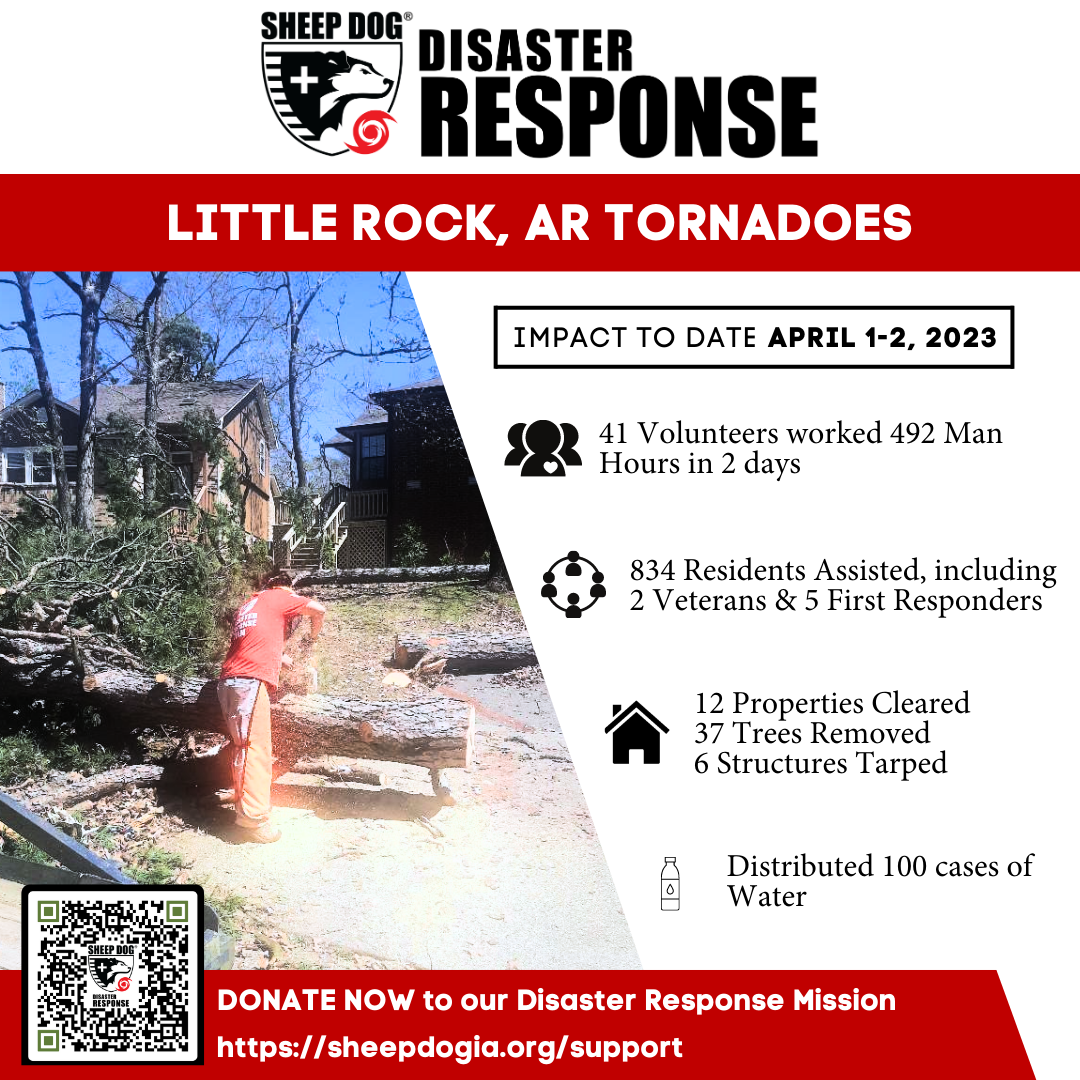 Keep up with the latest on this deployment and all SDIA is doing on Facebook, Instagram, and LinkedIn @SheepDogIA.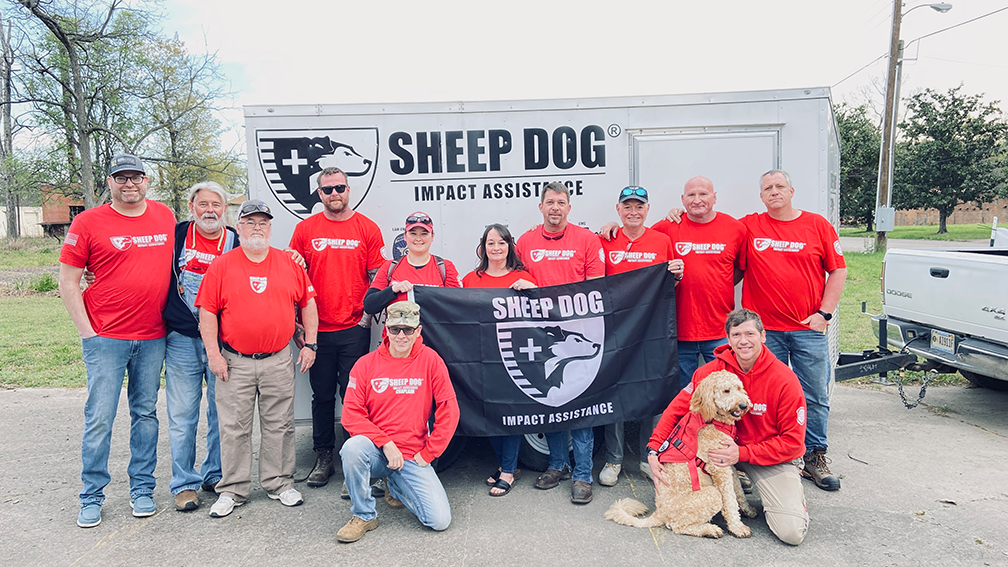 Thank you for your support of SDIA, our nation's Sheep Dogs, and the communities we serve.
***Please share this page with friends and family who may be interested in deploying and/or supporting our efforts.***