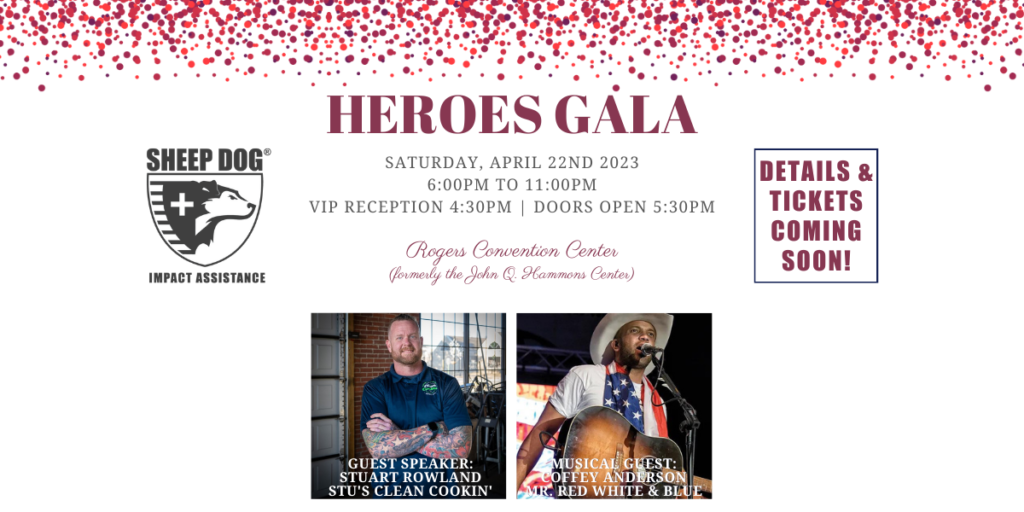 Sheep Dog Impact Assistance (SDIA) is so excited to announce that we will once again be hosting our Heroes Gala in-person on Saturday, April 22, 2023, at the Rogers Convention Center (formerly the John Q. Hammons Center).
This formal event will begin with a special VIP Reception at 4:30pm; doors will open to general ticket holders at 5:30pm, with the program beginning at 6:00pm.
Details are still being finalized, but we are honored to share that our Guest Speaker is Stuart Rowland, owner of Stu's Clean Cookin' and SDIA Warrior PATHH graduate, and musical entertainment will be provided by country music artist Coffey Anderson.
Stay tuned – more details and ticket information will be coming soon!