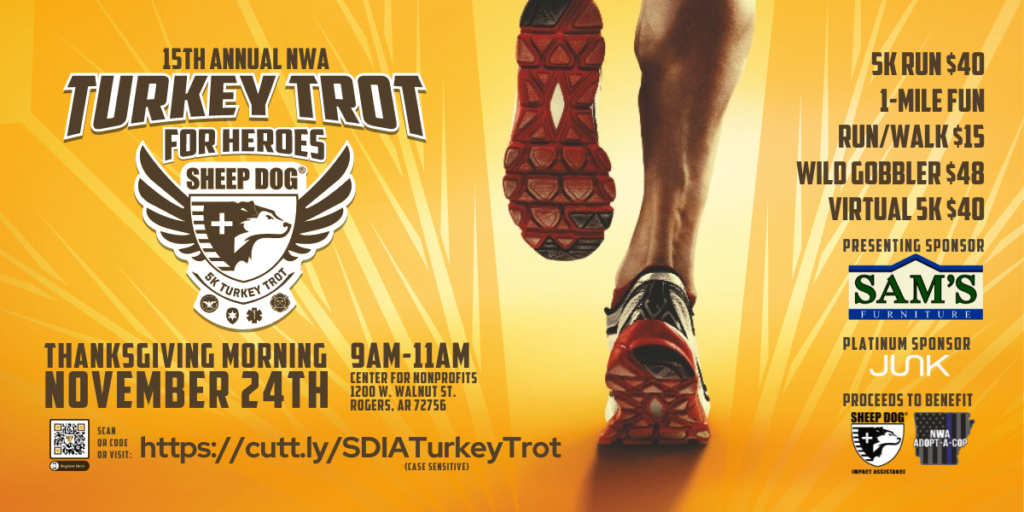 In just TWO DAYS we will be gathering with friends and family for Thanksgiving, but you can join us before that at 9:00AM for our annual Turkey Trot for Heroes 5K, Wild Gobbler 5K, Virtual 5K and 1-mile Fun Run/Walk. The in-person events will be at the Center for Nonprofits at St. Mary's (1200 W. Walnut St., Rogers AR); virtual runs are wherever YOU are!

What is the Turkey Trot for Heroes? It is an opportunity to get your run/walk in for the day – before you "gobble til you wobble" – all while supporting our nation's Fallen Sheep Dogs and SDIA's Get Off The Couch™ programming that benefits the military, law enforcement, fire & rescue, and EMS heroes we serve.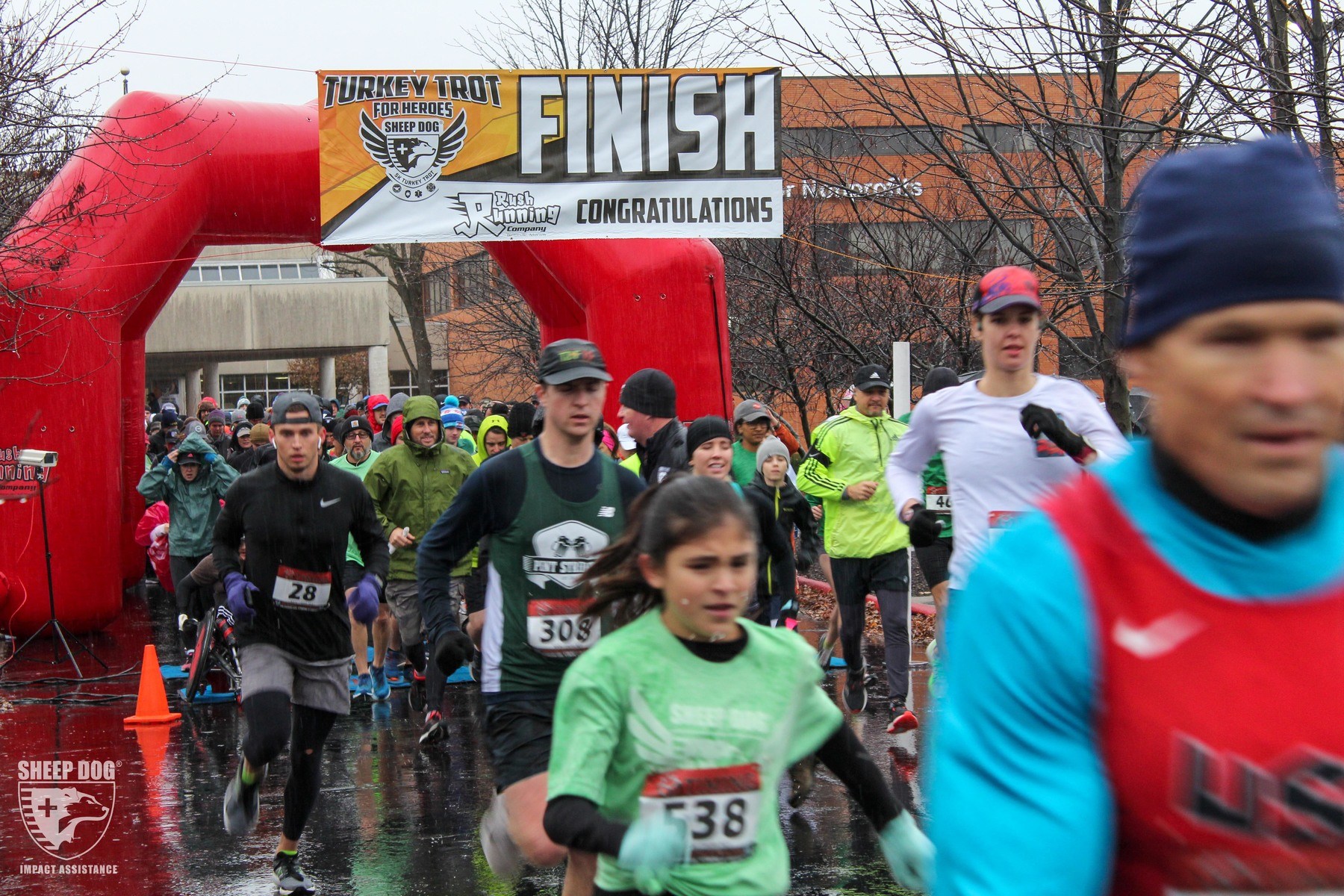 There is an option for everyone!
Turkey Trot for Heroes 5K is our standard 5K (3.2 mile) run option following a route around the downtown Rogers area. All 5K runners will receive a t-shirt with their $40 registration.
Wild Gobbler 5K is our more challenging 5K option and includes 5 exercise stops along the route, each one honoring a fallen veteran or first responder. The rep scheme for each exercise directly correlates to the fallen hero being honored. Wild Gobblers will receive a t-shirt and JUNK headband with their $48 registration. This year Wild Gobbler's can also vie for a new award – "13th Place" (for men's and women's divisions) – in honor of SDIA's 13th Anniversary next year!
1-Mile Fun Run/Walk is our slower-paced, family- and stroller-friendly option that follows the same 5K route with a turnaround at the appropriate point for 1 mile. Registration is $15 per person ages 5 and up.
Virtual 5K is for runners who live outside the Northwest Arkansas area – and those who don't run at all! Run (or not) on the date and time of your choosing. All Virtual runners will receive a t-shirt with their $40 registration.