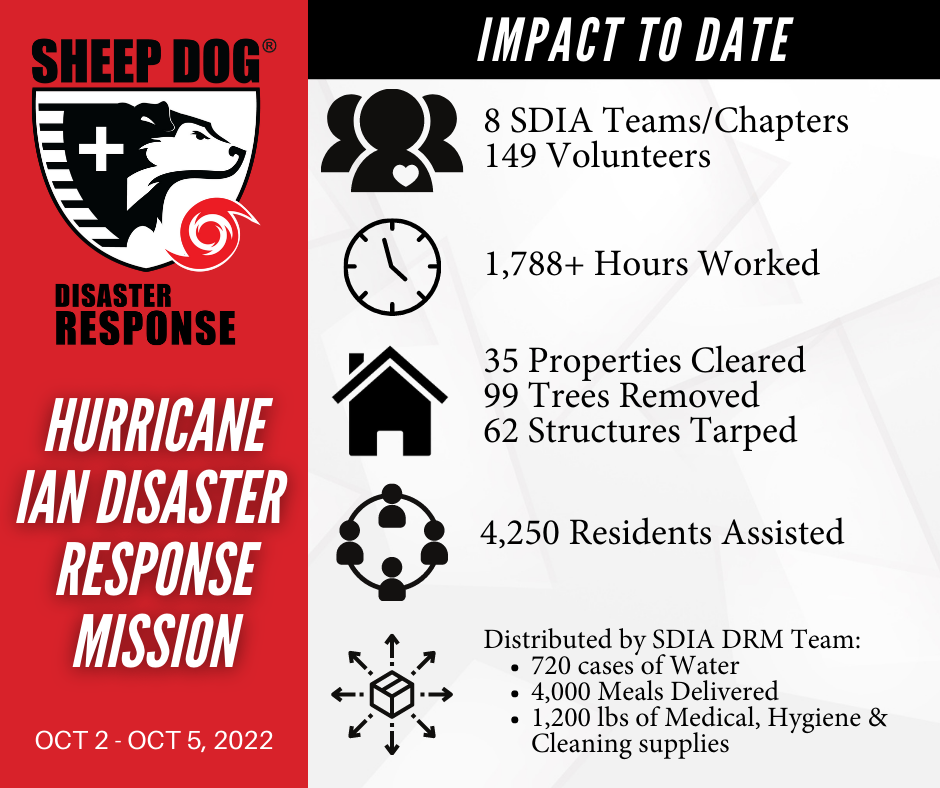 The Sheep Dog Impact Assistance (SDIA) Disaster Response Mission (DRM) Team in Florida is doing great work assisting those who rode out or have returned following Hurricane Ian.

SDIA wants to give hope to and help as many people as possible, but fuel and supply replenish costs have depleted much of our DRM reserves.

Please consider joining our Team by giving a tax-deductible financial donation to continue our work in Florida.
In addition to financial donations, we will also accept gift cards for fuel and to Lowes & Walmart to replenish supplies.

Secure online financial donations can be made via our website. Gift cards and cash donations can be dropped off or mailed to:
     Sheep Dog Impact Assistance
     1200 W. Walnut St., Suite 2310
     Rogers AR 72756
Thank you for your support of Sheep Dog Impact Assistance, our nation's Sheep Dogs and communities affected by natural disasters.