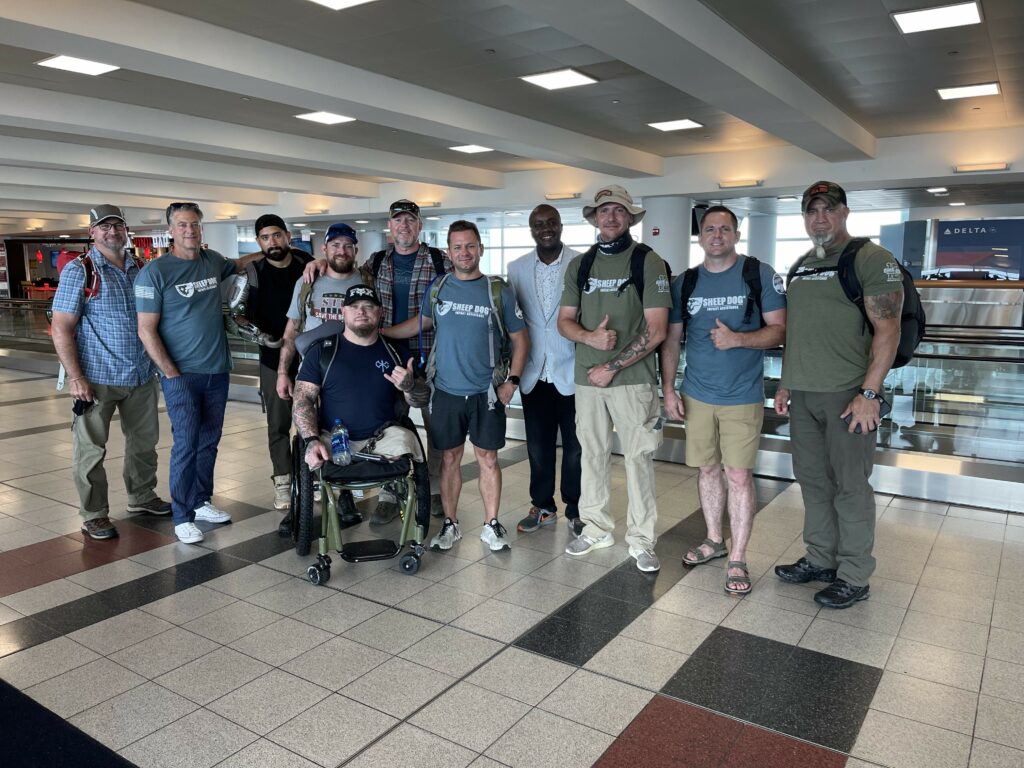 After months of preparation and training, the Climbing Team has arrived in Tanzania!

The "Kili Climb for a Cause" Climbing Team, sponsored by Sam's Furniture in Springdale, Arkansas, includes owners, Joe & Larra Donaldson, a video production team, and ten Veterans – four of which are Purple Heart recipients (single- and double-limb amputees).

Be sure to watch our Facebook & Instagram pages (@SheepDogIA) as well as our website for updates on their progress.

And once they hit the trail, click this link to see where they are at LIVE!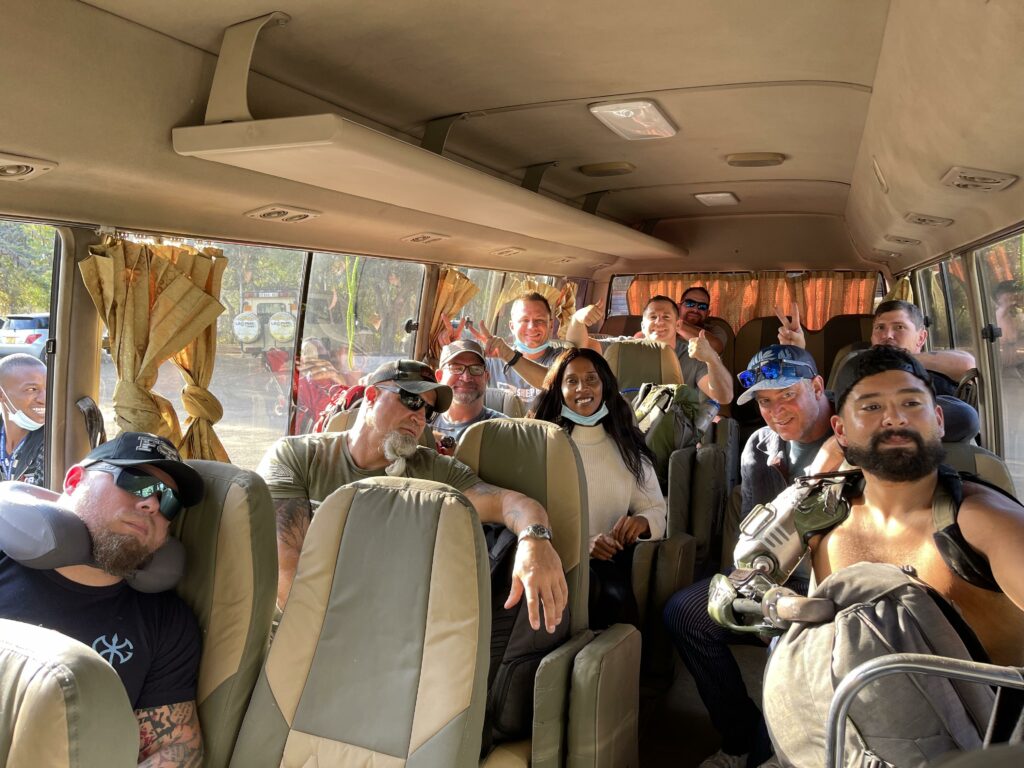 Meet Our Purple Heart Recipient Climbers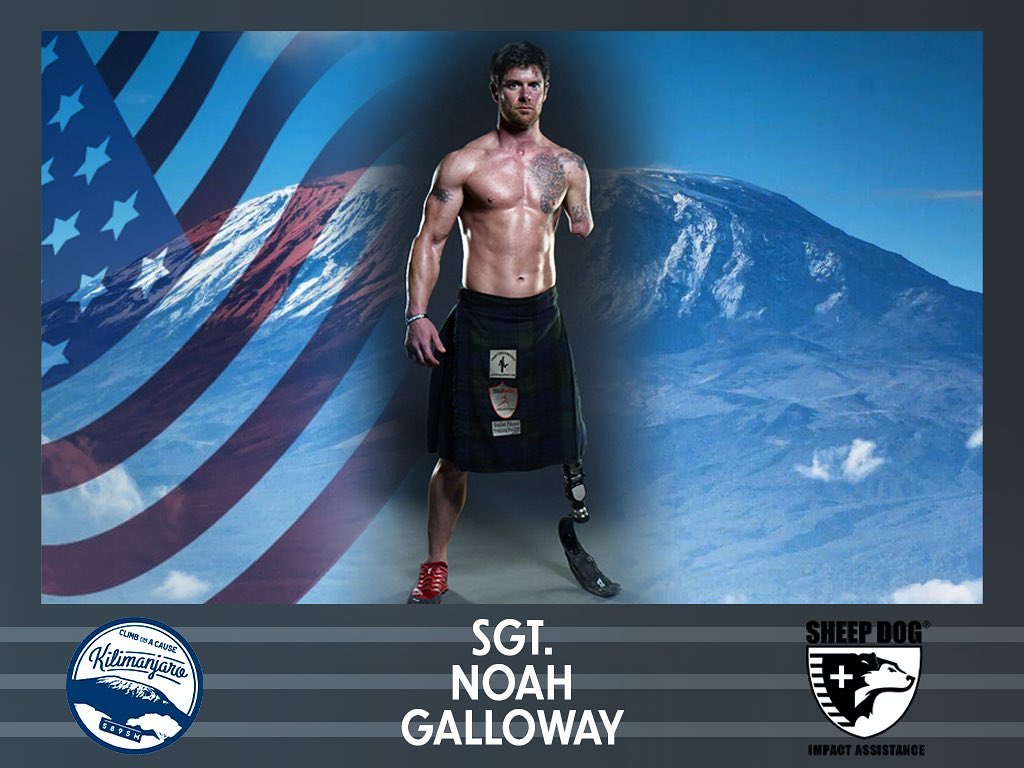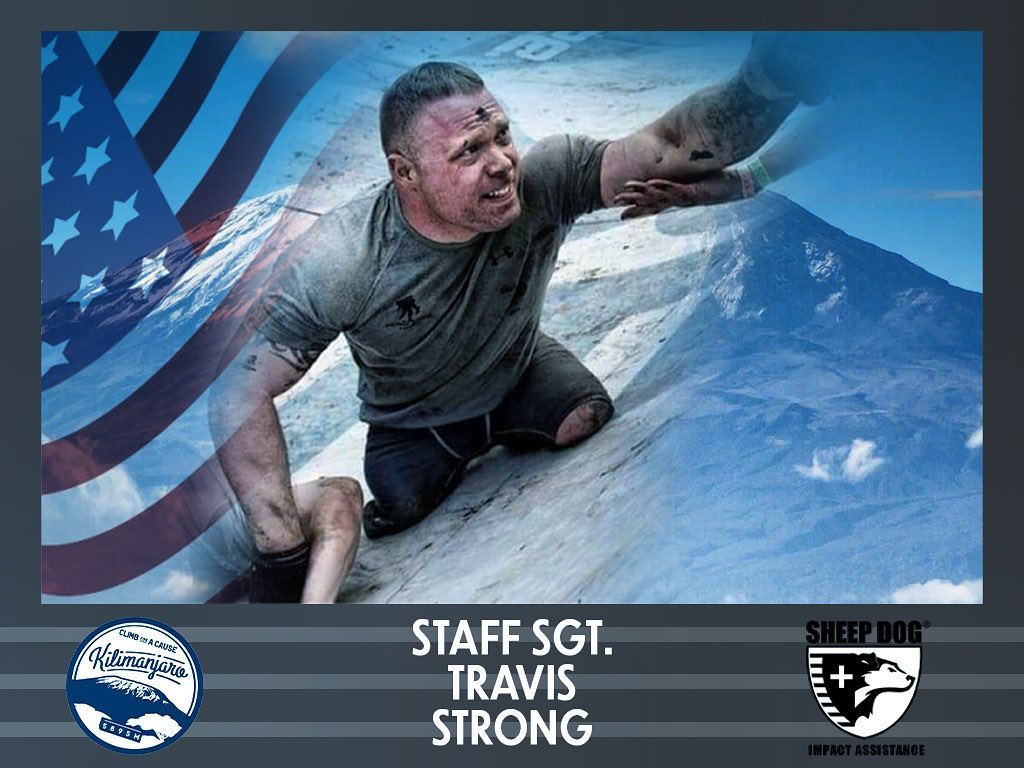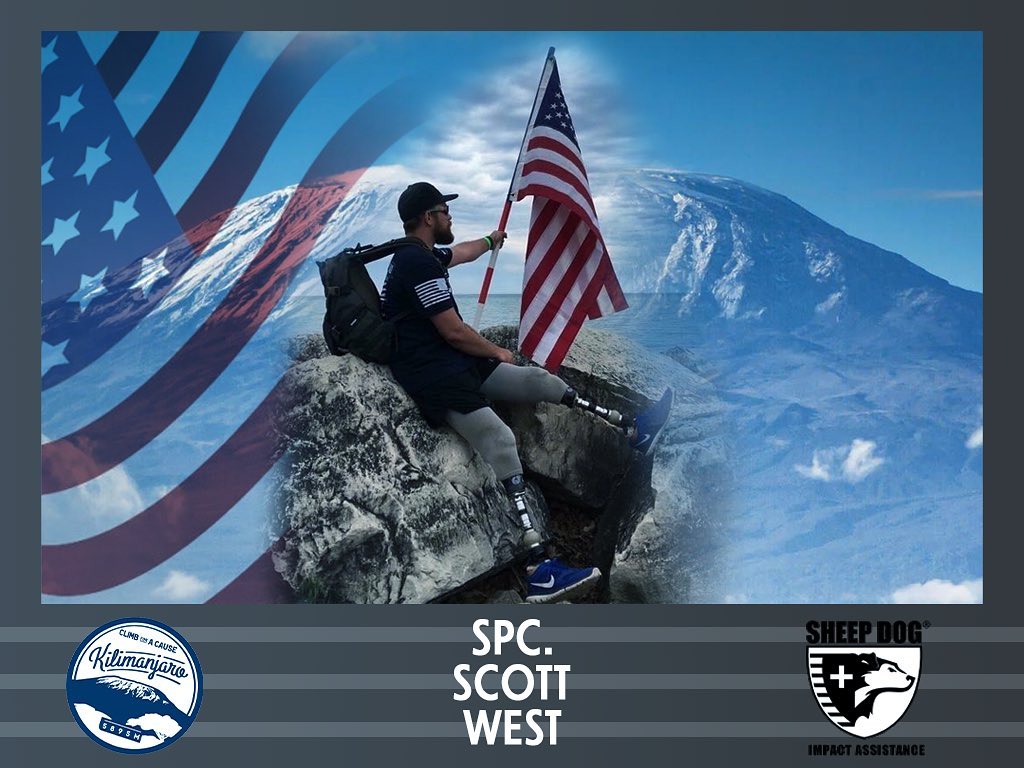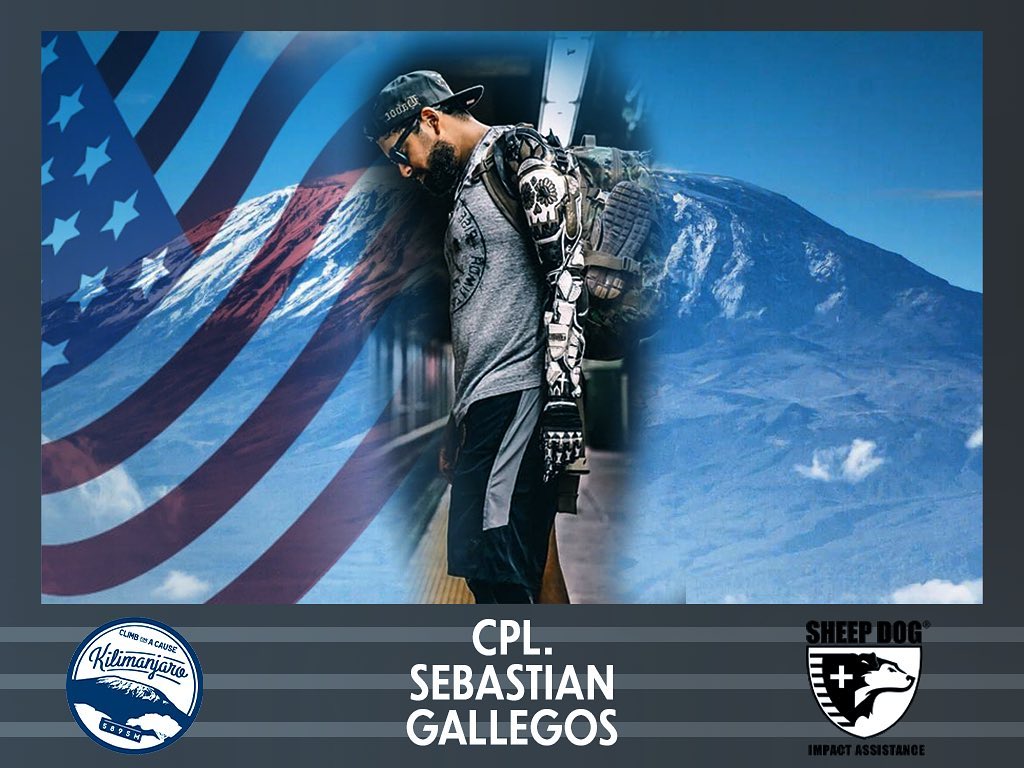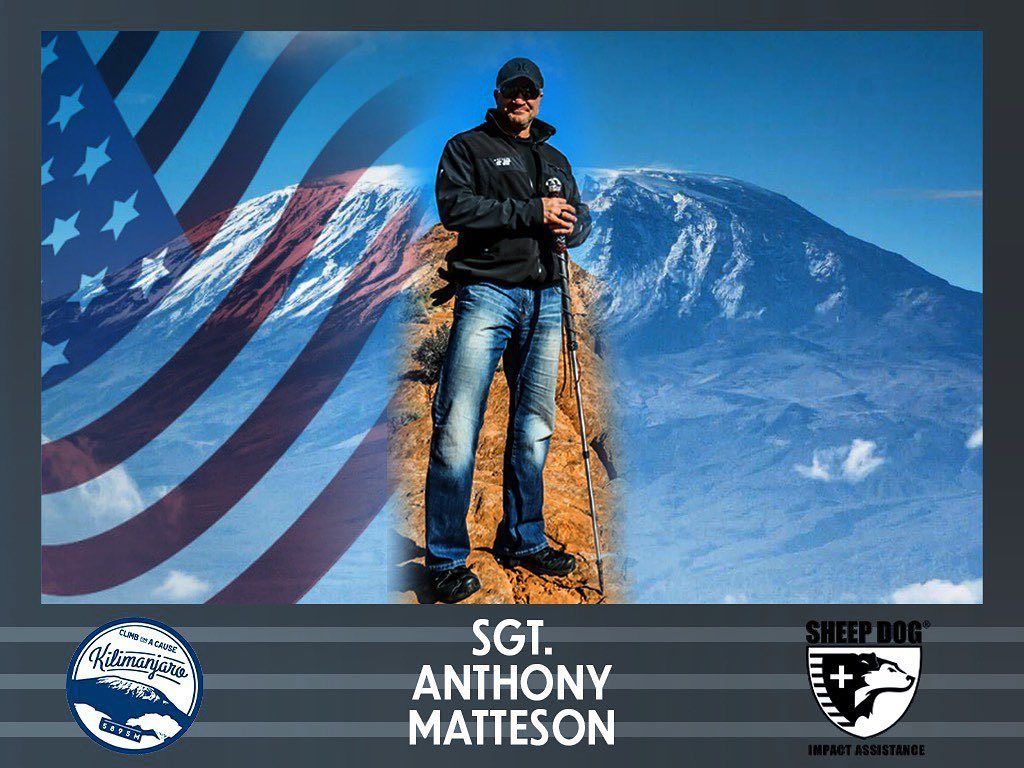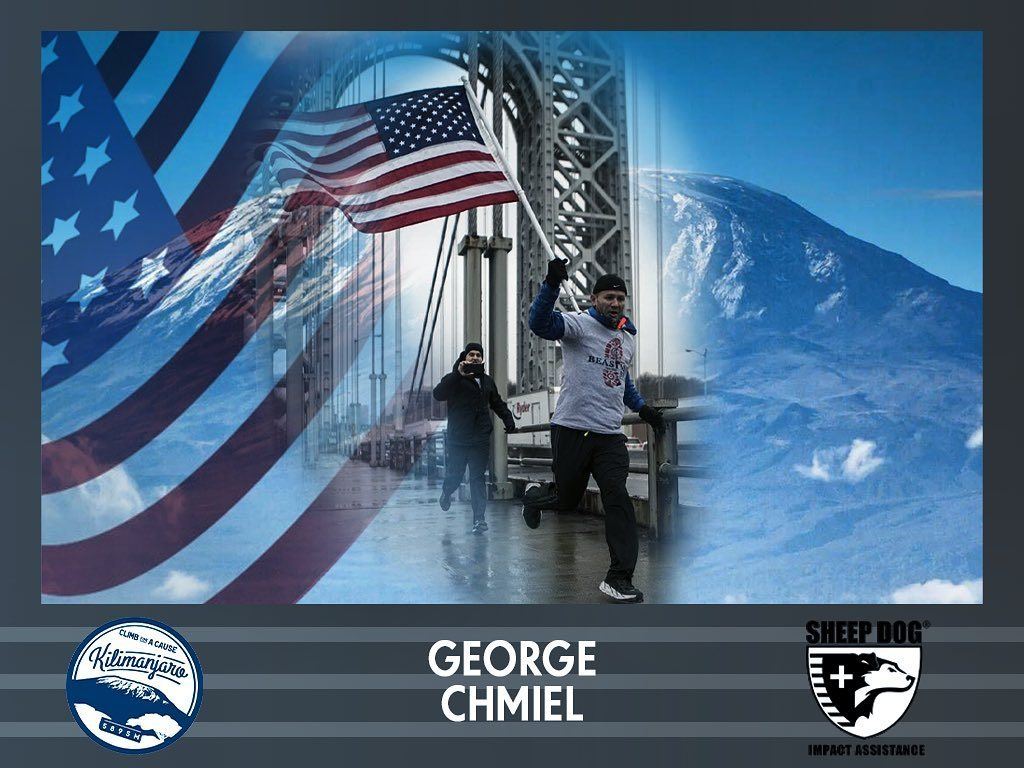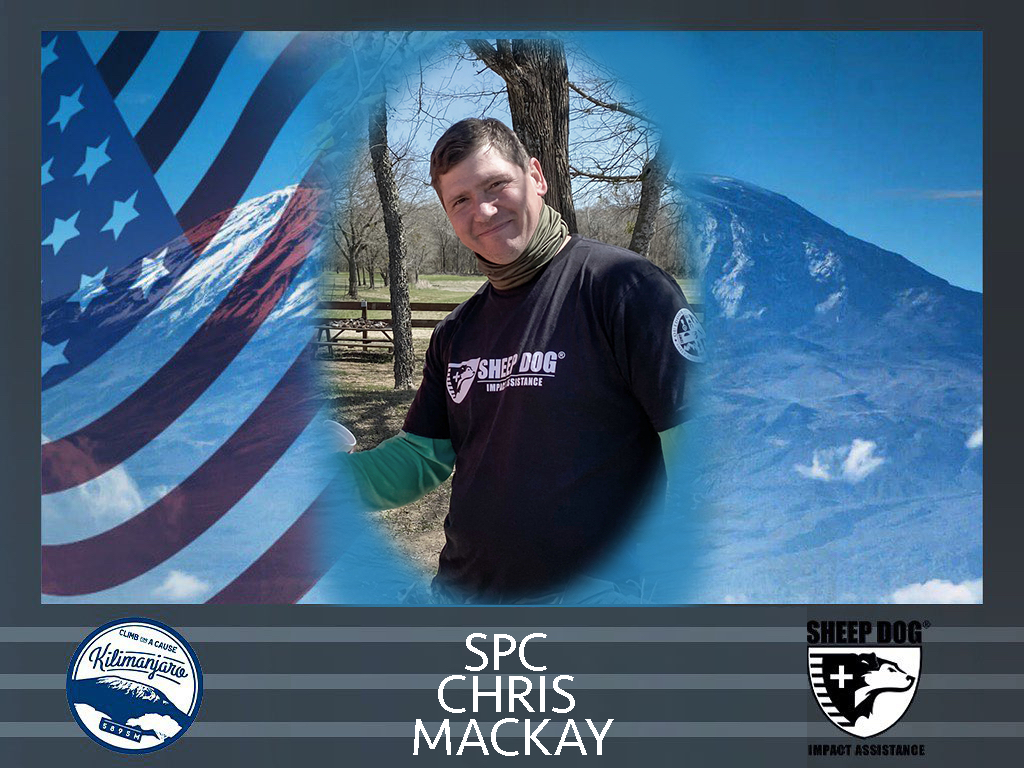 WHY ARE WE CLIMBING?
The Kilimanjaro Climb for a Cause was created to inspire all individuals to face challenges head-on and work to overcome them. Summiting Kilimanjaro is a huge undertaking and accomplishment for a person without physical injuries to deal with. For those like our Purple Heart recipients who have suffered limb loss while serving our country, the challenge rises exponentially. But they will face this challenge as they have every other challenge set before them – with grit, determination and heart.
Through this climb, we want to show the world that you can accomplish anything. It is a demonstration of will, an example to all people that you should never give up on your dreams. That no matter the challenge in your life, don't stop challenging yourself and living your best life. #StruggleWell #NoExcuses
SUPPORT OUR CLIMBERS!
As we are sure you can imagine, an adventure of this significance will take a lot of funding and logistics to be successful. While we are extremely grateful for the generosity of the Donaldsons, we invite YOU to support our climbers, too!
What an incredible opportunity this is. Imagine knowing the honor and pride you'll feel as you follow along their journey to summit Mt. Kilimanjaro, and being able to say you played a part in getting them there!

How Can You Help? Make a donation directly to the adventure.
About The Climb and Mt. Kilimanjaro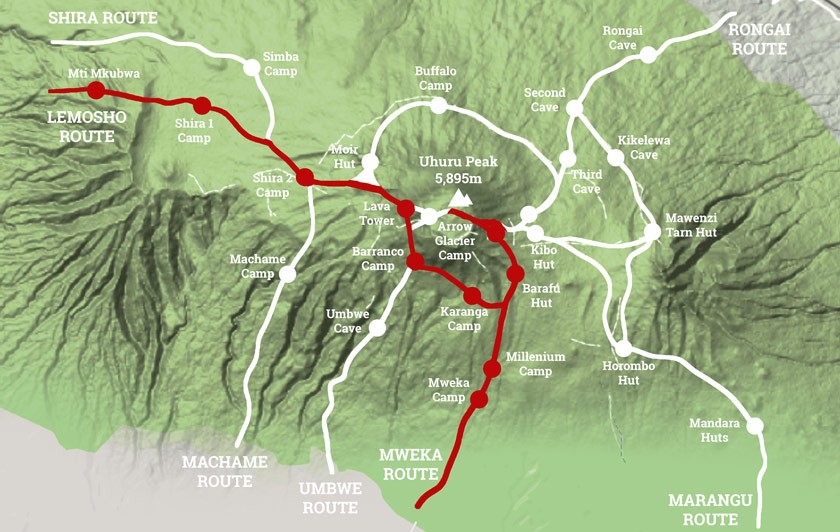 Reaching 19,342 ft in elevation, Kilimanjaro is the highest mountain in Africa and the world's largest free-standing mountain. It is comprised of three volcanic cones – Mawenzi (extinct), Shira (extinct) and Kibo (dormant). The highest point on Kibo's crater rim is called Uhuru, the Swahili word for "freedom." The group will be climbing the 70 km/42 mile, 7-day Lemosho Route, which starts in lush, fertile rain forest. It is the first of four ecological zones encountered on Kilimanjaro. The route heads up and across the Shira Plateau, then turns north to Moir Hut. Next, they will climb high up and over Lava Tower before dropping into Barranco Valley, one of the prettiest areas on the entire trail. Then they will face the intimidating Barranco Wall, and circle along the southern circuit to Karanga and high camp Barafu Hut. The summit attempt to Uhuru is made from Barafu in the early morning hours, often during the full moon. This is the coldest, windiest section on the trail, but once the sun comes up, temperatures are more comfortable. After the summit, the descent follows the Mweka trail.